What is PLR?
The term "PLR" stands for "Private Label Rights", which is content or products created in such a way as to be easily re-branded and edited as desired by the Buyer.
Licenses and usage rights may vary from one content creator to the next, but PLRoftheMonth has the most generous Low Content PLR usage rights in the industry.
What is Low Content PLR?
The term "Low Content" Refers to content or products that have little to no text in them, such as notebooks, journals, and planners.
These are products that are easy to customize for a variety of niches and can be sold on your own website or popular marketplaces such as Etsy and Amazon. 
What is a Digital Planner?
A Digital Planner is a very special type of planner designed to be used on an iPad or similar tablet-type device , in conjunction with specialized apps such as GoodNotes, Xodo and Noteshelf.
A key feature of Digital Planners is that you can quickly move from one section to another via hyperlinks, making it very easy to keep track of your schedule.
All Planner Toolkits come with our FULL PLR License, giving you full right to edit
as you please, and sell or give away your finished product.
You can see the full license here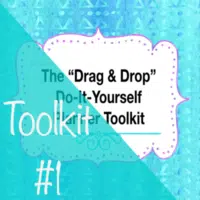 Toolkit #1
The "Drag & Drop"
Build Your Own
Planner Toolkit
This is the one that started it all!
• 40 Different Planner Templates
• 100s of Unique Design Elements
Printable Planners Are Being Updated!!!
Check Back Soon for the BIG Sale!!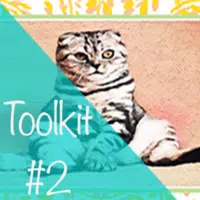 Toolkit #2
Create Your Own
Pet Planners
• 500+ Design Elements included
• 60 Cat & Dog Backgrounds
• 13 Planner Page Templates
• Much, Much More!!
Check out our upcoming events: CALENDARMembers LOGIN HERE Hi, Everyone! The Stack is done for another year - and now the work begins for the rest of us...actually putting that good stuff to use! I am really excited about several products in the bundle, and looking forward to our...
Check out our upcoming events: CALENDARMembers LOGIN HERE Time to get off the fence.... Hi, Everyone! It's happened....someone has launched a product with ONE TRILLION CHAT GPT PROMPTS. And no, you will never see that product in this newsletter. The insanity...
Only $17! New AI Children's Book Creation Software by Eric Holmlund makes this explosive evergreen niche super easy to enter!
Are you wondering how to earn a stable income as a Graphic Designer in 2023? Have you ever heard the phrase that people who work in a creative field are poorly paid? Well, this situation was several years ago. However, many things have changed and now creative...
As we noted yesterday, a journal is different than a diary. The purpose of a journal is to work through things. It's meant to allow you a space to explore thoughts, ideas, goals, dreams, and plans. It's also an ideal tool for navigating emotions. Taking time to analyze and review your feelings is...
No Results Found
The page you requested could not be found. Try refining your search, or use the navigation above to locate the post.