Getting this for the first time? Welcome!
We ONLY email to subscribers and customers, so if you are getting this for the first time - it means that our paths HAVE indeed crossed in the near past!!
Looking for the unsub button? Unsubscribe | Manage your subscription
• For the week's scheduled events, check the

CALENDAR
• To find your download page for products you have purchased, login
HERE
Only $25 Per Quarter!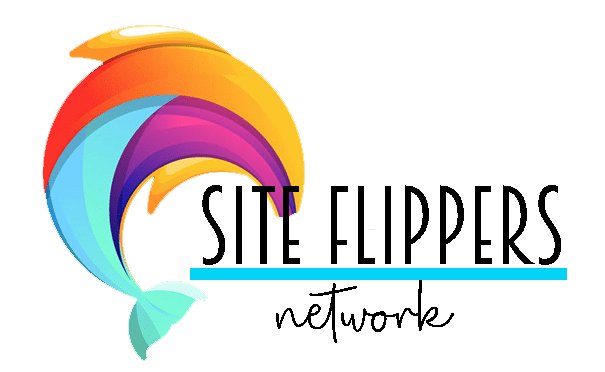 I am not sure where the day went but it is darned near gone and I still have a few gazillion things to do on my list. No, not in overwhelm mode, but rather in idea/brainstorm/creative mode, and I just lose track of time when I get like this ;-)


But it was a productive day, and we are getting closer to getting some of the new projects launched!


Unfortunately, some scheduled websites moves that were supposed to have been completed last week have still not been done, so probably won't have the directory done in time for the podcasting meeting this week but it won't be far behind ;-)


In other news, I also made the move to WorkingLive.us, a reseller for Zoom, which supposedly will save me a ton of money....but you do not want to hear the story so far!! LOL. The only thing I can do at this point is just laugh, but at least it seems to be working just not the way it was all supposed to!


But I increased seating and storage capacity and cut the monthly cost dramatically (I have been paying roughly $70 per month), so hopefully this will work out.


And if you missed out on the many promotions to get free membership into the upcoming SIte Flippers project - it's open from now to January 18th for the low cost of just $25 for 90 days! Details below!


Zooming Around.....
Podcaster's Working Group

2:00 PM EST, Wednesday, January 11,
Meeting details are on the Podcast Group page ;-)
Bring your ideas, schedules and questions with you - let's brainstorm the best ways to launch and cross-promote our podcasts!



If you missed out on the bonus offers for free membership, I have opened up a very limited paid membership option - $25 for 3 months - get the details and sign up HERE -

new members only accepted through January 18!!

==> Get

Jim's Top Performing Affiliate Products

!!
Jim Daniels is back with one of my favorite products: 2023 Affiliate Marketers Master Swipes - These are the 'cream of the crop' products he promoted and profited on, 100's of his marketing emails, and oodles more. Only $9.95 as of the time this newsletter is going out!
From the Queen of Printables Amy Harrop comes

Positivity Printables - This training will help your customers create best-selling positivity printables that people love. This niche includes products like gratitude journals, habit trackers, vision boards, and much more, that help people set and reach goals, reflect on their lives, and improve themselves. They are hot this time of the year but solid sellers year-round!


==> ICYMI
From Alessandro Zamboni - his new release is ChatGPT Empire
In spite of my testing - I still believe in the value of these new tools - you just need to be smart about how you use them! Alessandro has some great tips on using ChatGPT - and will seriously shorten your learning curve for virtually any AI writing tool you might use. More Details Below!
Desktop Vertical Video Training!!
From Mark Hess comes one of the BEST trainings I have seen on doing Video Shorts from your desktop computer, not your smart phone - and without being on camera unless you want to be - this is AMAZING and ONLY $7. I purchased both the FE and the upsell for $47 which is Mark's private mastermind group - This is super exciting because YT is going to be monetizing Shorts starting Feb 1 so a potential new revenue stream! See more details below!
TBH - I am not sure how many years Jim has been releasing these reports, but I have a bunch of them, and they always make me money! These are the 'cream of the crop' products he promoted and profited on, the emails he sent, and the tools he uses to run the whole shebang.


As of right now - this is $9.95!
And if you don't know Jim - he is one of the first people I ever bought
an ebook from 20+ years ago. He's the real deal and as honest a person
as you will find in this business!
This is what you are getting today:
From Alessandro comes this well-priced 10-video series on ChatGPT! I am about half way through the series and it gives some good solid tips on working with the software.


I have had access to ChatGPT for quite a while and it has improved tremendously since it was first launched, and it is much easier to use now.

The basic training applies to pretty much any of the AI writing tools and is really an eye opener - just one caveat - I would really hesitate to create recipes for publication without testing them first - I have seen a few that definitely were NOT going to turn out too well LOL


P.S.
This amazing membership is an incredible bargain! Every month, members receive A DigitalPlanner, a Printable Planner, Lead Magnet, at least 10 Covers and additional graphics, Stickers, Drag And Drop Templates & Widgets to customize your planner layouts and a LIVE WORKSHOP! All designs are exclusive to the PLUS members, and all products come with full commercial use rights. All of this for only $27 per month!


You can reach us by simply responding to this email - we actually do respond!! See all of our products or login to your Member's area at PLRoftheMonth.club
Please note: This is a commercial email, and you are receiving it because you signed up to one of our lists at some point in time. If you don't want to receive our newsletters anymore - just click the unsubscribe link at the bottom of this email. If you purchase a product through a link in this newsletter, we may be compensated for that purchase as an affiliate of the product. Then again, we also include lots of links to other websites and cool stuff for you, just cuz we are nice peeps and that's the way we do things. ;-)