New to our newsletter? Welcome!
Looking for the unsub button? Check the bottom of the newsletter!

• For the week's scheduled events, check the
CALENDAR
• To find your download page for products you have purchased, login
HERE
Doggone it, but it is COLD today!! We woke up to about 3 inches of snow, but the roads and sidewalks were too warm for it to stick so it was not bad on the road this morning but the wind?? Yikes, it was COLD!! But we were determined to get out of the house for a bit today, and so we headed out to watch the first St. Paddy's day parade since 2019...from inside a nice warm restaurant! LOL yes, one of the local breweries sits on a hill overlooking the parade route and had an awesome brunch special today, so we decided to be brave and do the public thing this weekend! It was a lot of fun, and I was pleasantly surprised to see how many folks were dressed up for the event - it was noisy, and busy and almost felt like normal again. And hopefully, no one gets sick in the next few days....


Now about that newsletter subject line....
Okay, let me just jump on my soapbox for a moment here....
Those of us that blog or send out newsletters on a regular basis use a LOT of content, right? And if you are like me, you are always looking for fresh content that you can use or share with your readers, so when someone sends me a link to a free article that I can share with you - I tend to do that.

Typically, the concept is that we are given an affiliate link that will direct our reader to the article on the author's website. Normally, the article will have a link to one or more of the author's products, and if our reader happens to buy something while on that site, we receive a commission for it.

I usually glance through the article to confirm the quality and to make sure that it is relevant to my audience.

Recently, while reading through one of these articles, I realized that the article was filled with links that were not promoting the author's products, but rather were promoting other products via the author's own affiliate links. In fact, one such article, which ended with a "Resource List" - had more than a dozen links to other products, all with the author's own affiliate links embedded.


In other words, although this person sent me the link to their article with the directive that I would 'make money by sharing this article' with my readers - the truth is that I was driving traffic to an article that would only make the author money since there was little chance that a visitor to the article page was going to buy anything that would have generated a commission for me.


There are at least 3 people in the PLR space following this practice right now, and personally, I consider this to be an extremely deceptive practice since these affiliate links are NOT disclosed upfront.

Why on earth would you want to drive traffic to someone else's affiliate links? I DO try to be a nice person, but that is taking it just a bit too far, even for me!


Now, not ALL free content is guilty of this, some of it is done right and is a great tool for us as affiliates - but I wanted to make you aware of this practice so you can do your own due diligence before sending your hard-earned traffic to someone else's affiliate links!!! ;-)

And maybe these people just do not realize what they are doing, I always try to give everyone the benefit of the doubt, but I wanted you all to be aware of this practice so that you can be selective in what you share with your readers!


••••••••••••••••••


And if you are in the PLUS membership - this new planner is really coming out nice - I am very happy with this one, although I keep thinking of more things to add to it - page-flipping effect, rounded pages, looks sooooo much like a real planner - I think you will have fun with this one, and YES! Make money too!! The digital will definitely drop some time on the 15th, with the rest of the bundle over the next 2 days.


Tools you can use,
courses you can learn from & profit from...
my favorite kind ;-)
Learn and Teach the Exact Technical Process of Setting Up Viral Applications to Generate More Leads - this is just a small sample of what this one includes:

0001 - Introduction to Upviral and Lead Gen Applications
0003 - Setting Up Your Autoresponder
0005 - E-Mail List Verify Integration
0007 - Starting a New Campaign
0009 - Campaign Sharing and Action - Custom
0011 - Design Page
0013 - Campaign Autoresponder Settings
20 videos in all with PLR too - use it yourself to learn AND sell it to make a profit!
New from Cindy Bidar, Email Marketing Fundamentals is a BUNDLE of Cindy's best-selling email list building products and it is AWESOME

This is SUCH an important part of the business for most of us today and it is also the part that scares most of us to death! Fortunately - we have Cindy in our corner ;-)


Here is what you are getting today:
• Six-Figure List Building System: How to Start and Grow a Targeted and Engaged Mailing List From Scratch ($99.00 VALUE)
• Lead Magnet Makeover: Transform Your List-Building Assets to Attract Higher Quality Leads ($99.00 VALUE)
• Opt-In Funnel Follow Ups: Done-for-You Email Templates to Build Relationships and Make Sales $39.00 VALUE)


Matt Garett has spent years perfecting the art of launching and marketing of solid EVERGREEN products, and this is his complete A-to-Z guide on how to replicate what he does. This is a well-done course that covers:


• How to create evergreen products that sell
• How to get ideas and research products for any niche
• Scale to the sky - how to build your product funnels
• A simple tweak to the 'norm' that creates recurring offers
• Zero Cost methods - no expensive software needed to start
• The 'Pricing Bible' - this information will skyrocket your conversions
As of this writing, it is on a dime sale at $17.49


Right now, Affiliate Marketing accounts for about 40% of my monthly income, via email marketing, social media marketing, and organic website traffic (growing!) - but the best part is that over the past year, it has helped to take the hills and valleys out of the month, and created a more consistent income stream.


Michael's method does not just focus on launches, but rather a

systematic

approach that includes finding products AND traffic generation. If you are in our Kevin Fahey Boot Camp, I think this is a very complimentary product!
Yes, this one warrants a bonus! I would love to do another Boot Camp to work through the course as a group and get everyone set up and working our way towards that goal of multiple evergreen revenue streams - and $ every single day!


So the bonus is a 3 Session "Mini" Boot Camp and we will work through the process and set up as a group! Bonus link will be in your W+ account WEDNESDAY!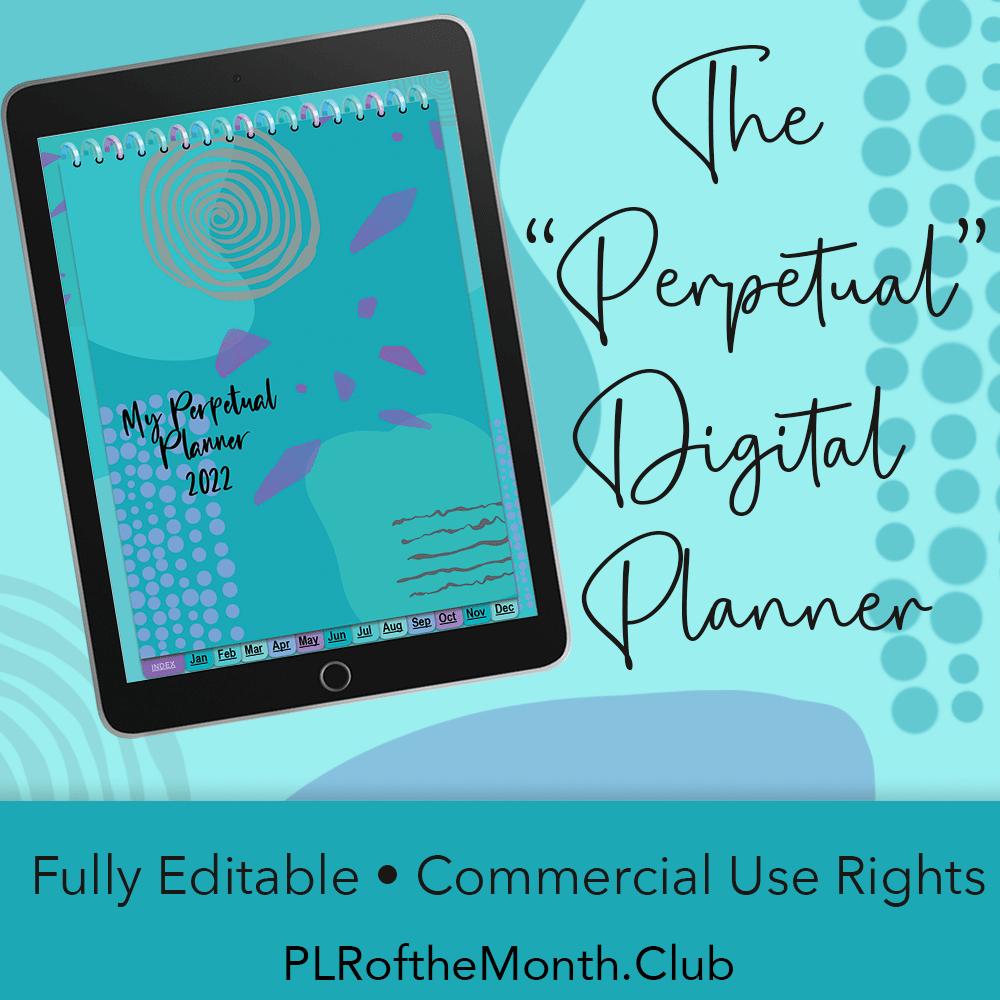 As I am sure you already know - Chad Eljisr launched his annual "PLR Stack" and it is definitely right up there with Ruthie's Bundle (coming in a couple of weeks) for my fave PLR Bundle because it is such a jam-packed bundle of bargains! 36

it includes over 35 high-quality PLR products from top Online Publishers. Here are a few of the many amazing contributors to this bundle:




Pretty much all of your fav content creators are in there along with some great courses and tools as well!
The total value of this bundle goes over $1,630 - but from now through March 17th - it is only $27.00!!
And now...back to my planner ;-)

P.S. You can reach us by simply responding to this email - we actually do respond!! See all of our products or login to your Member's area at PLRoftheMonth.club
Please note: This is a commercial email, and you are receiving it because you signed up to one of our lists at some point in time. If you don't want to receive our newsletters anymore - just click the unsubscribe link at the bottom of this email. If you purchase a product through a link in this newsletter, we may be compensated for that purchase as an affiliate of the product. Then again, we also include lots of links to other websites and cool stuff for you, just cuz we are nice peeps and that's the way we do things. ;-)