New to our newsletter? Welcome!
Looking for the unsub button? Check the bottom of the newsletter!

• For the week's scheduled events, check the
CALENDAR
• To find your download page for products you have purchased, login
HERE
Hey, everyone!!

Wow, it's Friday and another week is done!! It was a busy week, that did not go as planned...but then again - when was the last time that happened? LOL. There is my word for 2022 again...WHATEVER!!


Today was our walkthrough for setting up a PLR product from Charles Harper - I tested everything beforehand and all worked fine. Get on Zoom and embedding the Dropbox link did not work. Tried 3 times, never worked - after the Zoom, tried the proverbial "one last time" and it worked like a charm LOL! So, for everyone that was in this group - I will have screenshots on the page to show how to add the HTML snippet with the dropbox code embedded for you over the weekend. You can swap out any other storage location that you want to use and the code will work fine for you - just do not attempt it on Zoom!!


Finding A Balance Creates Consistency
One of the most common issues that we discuss in the Kitchen Sink Mastermind is the topic of newsletters: what to say, how often to email, personal vs business, etc, etc. One thing we all agree on: Love them or hate them - they are a major part of the business model for most of us!

One topic that rarely comes up is how to find a balance in the products that we recommend that creates consistency in our revenue stream, yet this is a very important aspect of our businesses that we often overlook!
Many content creators are hesitant to promote products that might be in competition to their own work, but in truth, promoting similar products is a great way to meet the needs of your audience consistently AND helps to smooth out the ups and downs of your income between your own product releases.


Promoting complementary tools and services, especially courses and tutorials, is another great way to meet the needs of your audience, and helps them to grow their business and knowledge base at the same time. (Just be sure that you do your due diligence before promoting an unfamiliar vendor!)


The struggle sometimes though is finding the right mix of products that will provide your readers with the products and tools that they need, and providing you with a steady revenue stream.

It can take time to do this, but with patience - and consistency in sending out that newsletter - it CAN be done ;-)


One person that is an EXPERT at this is Debbie Gartner, aka The Flooring Girl!
How We Can Do What Debbie Does ;-)

Debbie Gartner's top-selling course Affiliate Marketing Compendium is going to be totally updated very shortly with a steep increase coming in March - but if you pick her course up NOW - you can get it for $99 AND it will include all of the new updates.


If you have been a reader for any time - you know that I only recommend courses from people that are already

WHERE WE WANT TO BE

- and as a blogger hitting the $20k monthly revenue mark month after month - Debbie is one of those people

Along with additional tips on increasing affiliate income, this new version will also include an exclusive guide with digital products (with higher commissions) for B2C niches and a digital calculator.

This discounted price is only through the end of the month, so hurry if you want to get this very special offer -


(use coupon code:

HURRY

at checkout)
40%+ Open Rates??




Sign Me Up, Pulleezze
Another winner from Kevin Fahey and a PERFECT compliment to his recent traffic course! Kevin is without a doubt one of the most credible and legitimate people in the IM space - I never fail to learn something new from his courses

BTW - I only purchased the main product in the funnel as I have everything else ;-)

Brand New & Completely Unique Strategies For Extracting

"Stupid" Amounts Of Money Even From The Tiniest Emails Lists!

Step-By-Step Training

ANYONE Can Understand, Follow & Get Results

… Almost Immediately!

For Beginners, Struggling... And ALL Marketers

Who Want are Eager To Finally Leave Their Email Marketing Problems Behind

OPEN RATES CONSISTENTLY OVER 40%!!


This includes access to Kevin's Private Mastermind group as well - and right now the price is still under $20 but THIS IS ON A DIME SALE SO PRICE IS INCREASING!!

I do not have a formal bonus for this because we are doing the Free Traffic Shotgun right now - but would be happy to put a group together if we want to co-work on the project!


If you waste time looking for files, fonts, or graphics you know you have...somewhere...0f feel overwhelmed by the mess, missing deadlines, and forgetting the content you could be selling...then you need this one!


Organize Your Digital Life is a done-for-you workbook that you can both use yourself and sell, or use as a lead magnet to build your list - because we KNOW that there are others out there with the same issues!!


Organize Your Digital Life also comes with a simpler blue design as well as plain templates in Canva and Powerpoint so you can add your own design and make it unique.


There are 78 pages in the business version of the workbook, covering documents, emails, graphics, fonts, PLR content, backups, maintenance and so much more (fifteen categories in all!) with checklists, information and challenges.


The Grow. Profit. Scale Giveaway ends today, and there really are some good things to check out here - it is NOT PLR, but rather a collection of 30+ courses and resources related to increasing traffic and visibility for your business, from content to Social Media. If you have not had a chance to check it out yet, I highly recommend it as there are a number of resources that I have not seen elsewhere.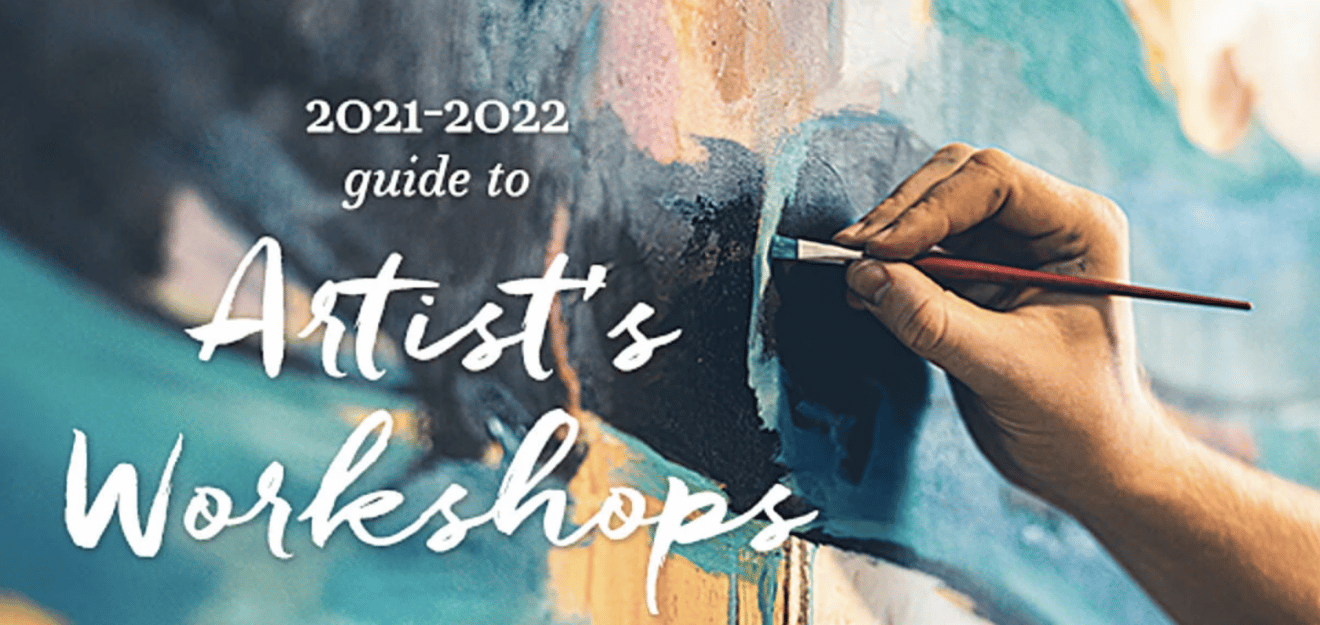 This is a directory by the publication group, Artist's Network, listing all types of classes and events for artists for the coming year. Many are paid events, but there are also many free art classes in every medium that you can think of.

Be sure to sign up for the Artist's Network newsletter too - you might find an art competition to enter and win a prize or inspiration for your next planner!

And always - lots of beautiful things to look at!
And actually leaving the house this afternoon to eat at a restaurant - INDOORS!!! Decided we wanted to do something before the next storm rolls in this weekend!

Have a wonderful weekend - stay warm and stay safe - and if you live somewhere the weather is over 50F - enjoy it but I don't want to hear about it! LOL



P.S. You can reach us by simply responding to this email - we actually do respond!! See all of our products or login to your Member's area at PLRoftheMonth.club
Please note: This is a commercial email, and you are receiving it because you signed up to one of our lists at some point in time. If you don't want to receive our newsletters anymore - just click the unsubscribe link at the bottom of this email. If you purchase a product through a link in this newsletter, we may be compensated for that purchase as an affiliate of the product. Then again, we also include lots of links to other websites and cool stuff for you, just cuz we are nice peeps and that's the way we do things. ;-)