New to our newsletter? Welcome!
Looking for the unsub button? Check the bottom of the newsletter!

• For the week's scheduled events, check the
CALENDAR
• To find your download page for products you have purchased, login
HERE
Whew!!

Keeping this brief because today is going to be a whirlwind of activity! I uploaded the first of the February products for The Kitchen Sink PLUS

members - and this one is something very unique - it is an undated but still fully hyperlinked Digital planner. I have been working on the planning and coding of this for almost 2 months!




It LOOKS very simple - but it is not! It is designed so that the user can start at any time of the year, and manually date the monthly calendars..and STILL be able to click on any day of the monthly calendar page - and be taken to a daily spread!

This means that the user does NOT have to manually copy, paste and add a new daily spread every day, which is the norm with undated digital planners!
Additionally, the tab for the month the user is in will be a unique color from the rest of the tabs as well (a variation on the 'page flipping' style) making it easy to see which month you are currently working in since the daily spread does not have a calendar due to the undated "perpetual" format.


AND each undated monthly calendar is designed so that no matter what day of the week the month starts on or how many days in the month - each day on the calendar links to a daily spread ;)

The Digital planner, covers and graphics are now available in your account - the printable and Lead Magnet will be done shortly.
Trust me when I say that you will not want to miss the PLUS workshop next week if you can help it as I will go over how the planner works and how to sell the planner as well!! These are hot sellers but you can still sell a LOT more to the customer if you understand this market ;-)

PLEASE NOTE:
If you login and your account shows that you have had no new products since November - this means that your recurring billing was canceled last October when PayPal had their outage. I have mentioned this every month since then and emailed EVERYONE that was affected with coupons ensuring that their original price and any affiliate bonuses would be reinstated.

This is now almost 4 months since the incident - so after this Friday, anyone that has not re-enrolled will need to do so at the CURRENT price of $47. I will not be offering the discounted price to any former customers after Friday, February 18th.


I have not updated the sales pager yet - but new members to the Kitchen Sink, will actually get the January and February planners, not the December/January shown on the sales page right now,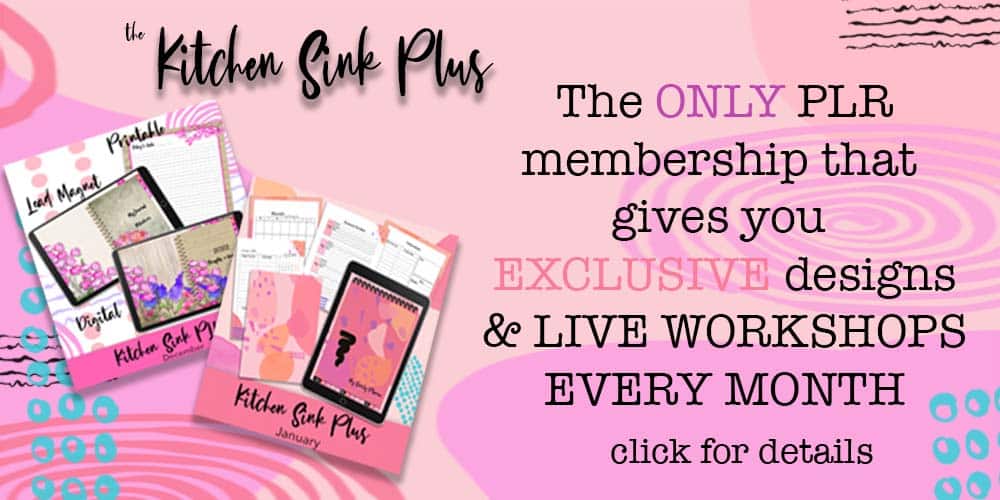 Traffic Shotgun Boot Camp Today!
This is the second bonus workshop for Kevin Fahey's Free Traffic Shotgun Course! You can find your access details for the Zoom in your Purchase History at WarriorPlus! Replays and the recap of the first Workshop is on the group page ;-)


If you don't have all of your 'homework' done - come anyway!! That first step was a doozy and we may need some group 'hand-holding' but once this first piece is done - the toughest part is out of the way, I promise!!

And if you did NOT purchase the course and would like to join in, there is still time to get started with us here:

Kevin Fahey's Free Traffic Shotgun
Yes, we all know that split testing is something that we SHOULD be doing - but how many of us are? I don't because frankly, it's a pain in the tush.


This has historically been an annual or monthly license but Matt Garrett has apparently taken over the product and this special offer is for a one-time purchase.


With Split Test Monkey you can split test up to 6 URLs (pages) against each other to determine which pages produces the best conversions, this is referred to as 'Split URL' testing. You can also split test specific elements within a
single
page
such as an order button or an image, you can test up to 6 elements, this is referred to as a 'Dynamic Snippet' test.
You create one master sales page - then duplicate that page and change out a few elements - make the shout out text bolder or a different color, add another buy button etc - and then let Split Test Monkey do it's magic by rotating the various pages to your visitors, to see which one gives you the best results!
Let's do a live walkthrough of the set-up with my own sales pages! I will have the date scheduled and in your WarriorPlus account by Thursday am so no need to send receipt.
New from Ruthie, this gorgeous new bullet-style printable planner is based on her own hand-drawn layout that she's used for years. Get it today with coupon code

PDSPLAN

for a deep discount!


This easily editable planner includes:

2 Year-at-a-Glance Calendars for 2022 and 2023
2-page weekly spread from April 1, 2022 to December 31, 2023
Cover Page
Belongs to Page
2022 and 2023 Year at a Glance Calendars
Sizes A4 and US Letter
PPTx and PDF Formats
Commercial Rights Included (Reg. License)

Full Details:
Purple Diamond Striped Bullet Journal Planner



P.S. You can reach us by simply responding to this email - we actually do respond!! See all of our products or login to your Member's area at PLRoftheMonth.club
Please note: This is a commercial email, and you are receiving it because you signed up to one of our lists at some point in time. If you don't want to receive our newsletters anymore - just click the unsubscribe link at the bottom of this email. If you purchase a product through a link in this newsletter, we may be compensated for that purchase as an affiliate of the product. Then again, we also include lots of links to other websites and cool stuff for you, just cuz we are nice peeps and that's the way we do things. ;-)