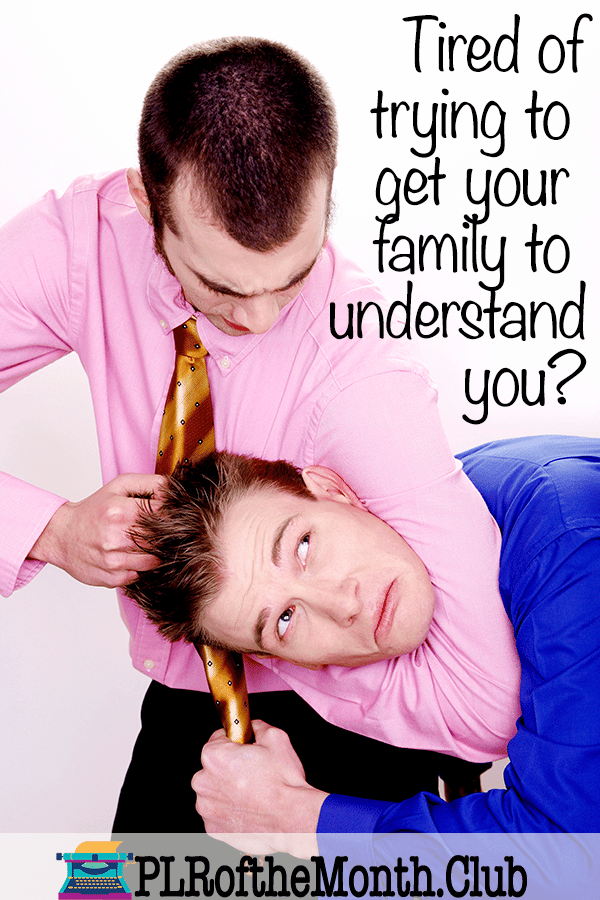 Coping With The
Toxic Family
Coping with difficult family relationships is something that most people struggle with, throughout their lives. Whether it's sibling rivalry, substance abuse, narcissistic parents or emotional abuse, family dynamics can affect everything that you do!
This pack of 10 articles is written in an easy to read, conversational style, making a difficult topic seem like a conversation with a friend. Use them on your blog or turn them into a quick report or podcast to attract new subscribers.
All articles come in doc, pages, pdf and txt format.
Looking for a full "Business in  A Box" solution?These articles are also included in the Massive Bundle Going Home: The Entrepreneur's Guide to Coping With Family (Part 1)
Back Home Again - Recovery Mode (517 words)
Create The Family You Want (679 words)
Don't Pack For The Guilt Trip (647 words)
Have An Exit Strategy (538 words)
Drama Queens Are Gender Neutral (570 words)
Love'em Or Leave'em, Its Your Choice (725 words)
Narcissistic Parents (654 words)
Setting Realistic Expectations (599 words)
You Are Not Alone (470 words)
I Am An Internet Marketer (664 words)