Happy Friday, y'all!
It's a gray and drizzly day here, and if I was a napping kinda person, it would be a great afternoon for sooze fest. But I barely sleep at night, so naps are not on the agenda. Fortunately, though, the kitties have that covered for me 😉 They are hard at work making sure they get their 27 hours of daily sleep in right now. I wish….
I got behind in my emails with Bob's recent surgery and I KNOW that I missed a bunch of BF Anouncements!
I still haven't decided if I am actually doing a Black Friday sale…but if YOU are having one: please send details to me at [email protected] ASAP so I can get them in the newsletter for you!

👉🏼 DIRECT FROM GOOGLE : GOOGLE'S DANNY SULLIVAN SPEAKS OUT…
It doesn't get much more direct than this…and it's still kinda confusing LOL. But the big takeaway from this latest presentation is that SEO 'experts' put too much weight on comments/docs/guidelines released by Google, and the real guidelines that matter are still the ones surrounding QUALITY content that meets the readers' needs.
This is an excellent article and essentially says that Google's focus has never really changed, but still does not address the changes that we have been seeing in the SERP – the pages returned for a search query are now mostly sponsored ads, and it is getting harder and harder to break through the noise to get any organic traffic.
I am starting to suspect that it is not Google's algos that we need to worry about but rather their drive to increase their ad revenue….
👉🏼 Other Fun Reads for The Weekend…
👉🏼 Download My Sample EBook Created With Jim's EBook Creator!!
Want to see what this capable of? Here's a sample of a book I created in under 10 minutes – this is totally raw output – I have NOT edited anything! Download HERE. The book editor has all the formatting tools you need, a good variety of fonts, and the ability to add images. This PDF is exactly the way the software created it – no changes, no editing, no 'prettying' up. It took less than 10 minutes for almost 10,000 words! (BTW – I chose 'informative' as the voice for this one)
This web-based tool creates multi-chapter ebooks in minutes: just enter a topic, select a few options and it goes to work.Then you just click a button and download your new ebook as a PDF. The reason Jim is doing a 'private' launch on this is because he doesn't want it be overloaded – he is very service oriented and he wants to be able to maintain his usual high quality of support. The best part? The pricing: $10 month to month, $5 monthly on the annual option, ot $67 LIFETIME
Check it out here: Jim's Ebook Creator
🍂🍗🍂🍗🍂🍗🍂🍗🍂🍗🍂🍗🍂🍗🍂🍗🍂
TLDR;
(deals with * are listed in more detail below!)
The INTERSECTION OF CREATIVITY AND WELL-BEING
This new release from Tiffany is excellent – highly recommend. Only at $17 for 5 days and then it goes up to $35. NOT AI!
/PROMPTS RE$ULTS
From Debbie Drum – I picked this one up because seriously, I am having so much fun with AI, I want to learn everything I can about ways to make money with it!
D'VORAH'S BIG BLACK FRIDAY SALE!!Get a whopping 50% off more than 50 different products and courses! Use coupon code: BlackFriday
OMNI AI
James Renouf fans – this is his latest release and and I am not all the way through it yet, but lots of good ideas in here. I only purchased the FE but seriously thinking about OTO 2 (guaranteed likes and traffic!)
THE FULL DEETS….
_____________________________________________
NEW AUTOMATION AI

The latest release from Neil Napier's team, and while the software is excellent – it's the 14 Day Email List Building Bootcamp that I am looking forward to!! If you have ever struggled to put together your email funnel sequence – this is for you!
Create up to 10 automation sequences (Up to a total of 300 emails)
Outcome Planning: Pinpoint your desired results and let the platform carve out a pathway to success.
100% Cloud-Based: No need to install or download anything.
Audience Personalization: Provide details about your target demographic, ensuring every message is crafted to resonate.
Client Winning Cold Emails: AutomationAI also helps you write email sequences that you can use for cold outreach.
Choose Your Tone: Tailor your email's voice from a spectrum of tones, from formal professionalism to relaxed casualness.
Sequence Customization: Take charge of your email campaign's structure, selecting the number of messages and their delivery timing, or opt for AI's optimized suggestions.
Adaptive Learning: Utilize past campaign data to inform and enhance future strategies, ensuring continuous improvement. ]
Export & Download: Easily export and download email
The 14 Day Bootcamp covers the following:
How to Position Yourself in Your Market
How to Avoid Bad Leads
How to Map Out Your Big Idea
How to Map Out Your Irresistible Offer
How to Create a Lead Magnet
How to Prep Your Lead Capture Page
How to Drive Traffic into Your Lead Funnel
How to Convert Your Leads into Customers
How to Start Generating Sales
How to Create Follow-up Sequences for Buyer
How to Create Your Flagship Product
How to Network with Affiliates
_____________________________________________
NEW STEPH'S MYSTERY BOX

If you have been a member of the Kitchen Sink Mastermind for any length of time, you may know Steph of Wild Flower Digitals as the Ring Mistress of our events, also fondly dubbed our 'Queen of Snark' for her sharp and snarky sense of humor. What you may not know, is that she also creates amazing graphics, frames and stationery kits. Today she has put together a HUGE MYSTERY BOB special:
15 design kits, with a variety of digital papers and design elements such as shapes, arrows, alphabets, and more
3600×3600 px or 8.5″ x 11″ as applicable, 300 dpi
Wide range of color and design combinations
Commercial use rights
_____________________________________________
NEW PUBLIC DOMAIN EMPIRE 6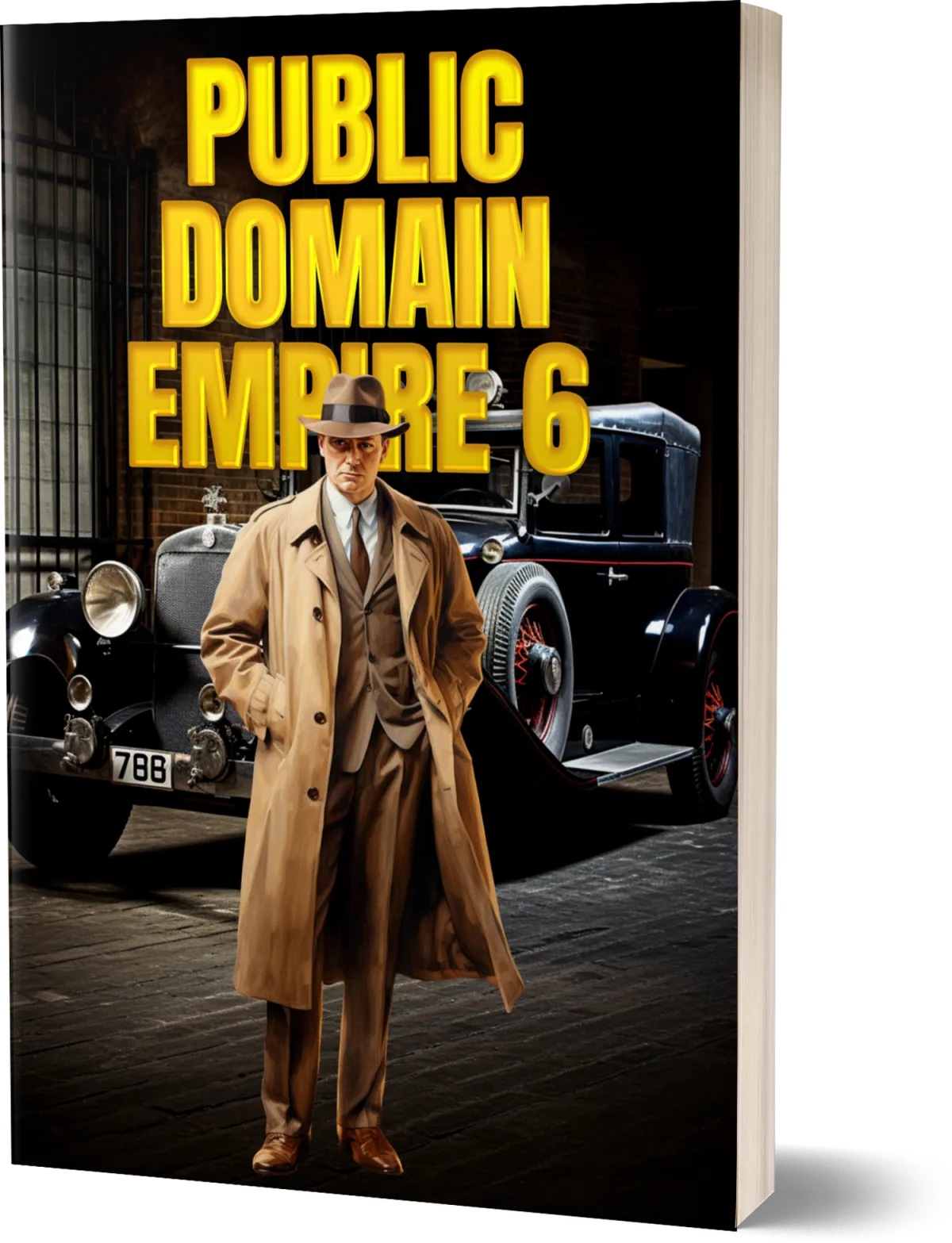 The latest in the series from Alessandro Zamboni, he says that this one is the most comprehensive and value-packed version of this ebook ever released. With all the new additions and updates, 2023 has seen thousands of new releases that have entered the public domain for the first time.
Here's what's Inside Public Domain Empire 6:
208 Public Domain Resource Websites (including newly added and removed ones)
The BEST New Public Domain Content in 2023
10 Brand New Monetization Methods (Kindle, printables, and new techniques)
100 Pages of Tips & Tricks
A Whole Lot More!
_____________________________________________
NEW MARCY'S PRE-BLACK FRIDAY SALE!!

Marcy is having a Pre-Black Friday sale! This week starting today through Nov 23rd at midnight est, get 60 percent off with Coupon code: BlackFriday60 Everything in the store is on sale, except coaching and PBA!
PBA – aka Printables Business Academy – is also on sale through the 23rd, and you can get it for an entire year for just $120! This gives you two months for free!
GET FULL DETAILS HERE:
Pre-Black Friday
Printables Business Academy
_____________________________________________
NEW MEMBERSHIP SITE LAUNCHPAD

WOW! This is awesome and covers just about everything you need to launch your own membership site from concept to launch!
Professionally Designed Pages (In Letter, 6X9, A4, A5. JPG, PDF. InDesign, PowerPoint, Affinity Publisher, Canva)
3 Mockup Images (In JPG, PSD, Affinity Designer)
5 Divider Pages (In Letter, A4, A5, 6×9. JPG, PDF. InDesign, PowerPoint, Affinity Publisher, Canva)
10 Social Media Images (In JPG, PSD, Affinity Designer)
30 Social Media Posts (In DOCX & CSV)
____________________________________________
NEW Evergreen Emails PLR for Products Needing No Affiliate Approval
From Hope Doherty – an Evergreen Emails PLR Pack of 30 emails promoting Evergreen Products – over 10,000 words worth! These story-telling emails are more than mere words; they're like potent anchors that draw your audience in and evoke a desire for more.
PLUS 70+ Untapped Affiliate Internet Marketing Programs – No Approval Needed, All Links Included, and Product Insights!
These are awesome!
_____________________________________________
NEW /PROMPTS RE$ULTS
From Debbie Drum – I picked this one up because seriously, I am having so much fun with AI, I want to learn everything I can about ways to make money with it!
Just a few things covered:
Prompting Breakdown. Understand the business and where it's headed (and the opportunity you can't afford to miss)
What not to do with prompts and the mistakes and pitfalls to avoid
The hidden way [REVEALED] to make money with prompts RIGHT NOW
The ONE Prompt people will DEFINITELY BUY (you are never gonna guess this one)
How to run a simple 5, 6, even 7 figure business with one tool that is less than a Starbuck's coffee per month!
Next level – how to become a prompt engineer and make even more money.
_____________________________________________
NEW THE INTERSECTION OF CREATIVITY AND WELL-BEING

This new release from Tiffany is excellent – highly recommend!
Only at $17 for 5 days and then it goes up to $35. NOT AI! This bundle includes 35 articles covering a wide range of topics related to health, mindset and creativity.
_______________________________________________
NEW D'VORAH'S BIG BLACK FRIDAY SALE SALE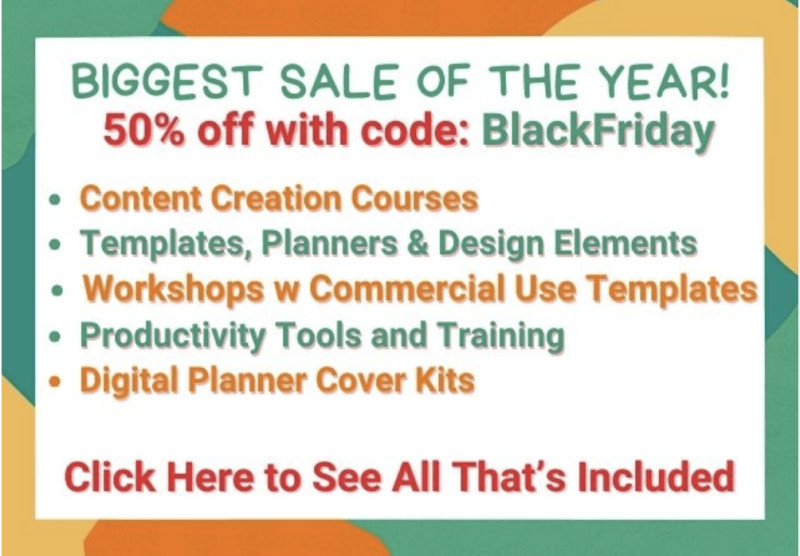 One of the best course creators in our PLR world is Dvorah of ShareYourBrilliance, and she is featuring a 50% off Black Friday Blowout Sale on over 50 content creation related products, programs, templates and more, most with commercial use rights.
The Share Your Brilliance Black Friday Blowout has officially begun, and will run through the end of November. Here's where you go to see all that's included.
You'll find: Content Creation Courses Design Elements & Embellishments Productivity Tools, Training, and Templates Workshops with Commercial Use Template Packs And more… everything you need to get the new year off to a great start 😉
Get 50% off with code: BlackFriday
_____________________________________________
NEW OMNI AI
If you are a James Renouf fan – this is his latest release and and I am not all the way through it yet, but lots of good ideas in here. I only purchased the FE but seriously thinking about OTO 2 (guaranteed likes and traffic!)
_____________________________________________
NEW!! CLIPS REEL AI

ClipsReel AI is the latest incarnation of the original ClipsReel, which I have used for years. The new AI version is a real time saver that can turn any URL – blog posts, articles, webpages, Amazon products, and more into professional animated videos – with an AI-powered talking head of YOU, in 9:16, 16:9 and 1:1 format! and more. And yes, this will be fine with YouTube's new criteria since you are using your own image of you!
The FE is for 100 videos at $39, and the bundle is on launch special today only for $230 (you will see the special price when you click through to the shopping cart)
_____________________________________________

NEW FRAN'S SHOP IS BACK!
Fran's shop is back in business and she is having a HUGE Relaunch sale!
Use Coupon code RELAUNCH65 through 12pm Eastern on Thursday, November 16.
_____________________________________________

BONUS!! THE POSITIVE LIVING ACADEMY (PLR)
An amazing bundle of high quality PLR on a very in-demand topic! This bundle covers 4 primary topics and includes 84 videos, 84 Slide Presentations, 84 Pro VoiceOvers PLU landing pages, pre-sell videos and more!
Gratitude: Recognizing and appreciating life's blessings fosters contentment and joy, leading to increased overall happiness.
Graceful Parenting: Nurturing supportive and empathetic relationships within families creates a harmonious environment that enhances emotional well-being for both parents and children.
Influence: Acknowledging the impact we have on ourselves and others allows individuals to become positive role models and agents of positive change.
Intentional Living: Making conscious choices aligned with one's values and goals leads to a more purposeful and meaningful life, promoting personal growth, happiness, and societal betterment
BONUS You will find my Vision Board Planner on your download page AND adding a second all new design by the end of the week (this one will be in your W+ download area)
_____________________________________________
PLR CANVA AI TUTORIALS – CHARLES HARPER

I love Charles's tutorials because they are well done, and easy to follow! Whether you want to resell them or just use them yourself – they are always a great investment – and this one is a very timely topic: CANVA AI!!
________________________________________________
A Very Rare 50% Off Sale The SECRET OWL'S SOCIETY'S TOP PRODUCTS!
It's not often that Michelle has a sale but it's a great time to stock up on tools to take your biz to the next level! Michelle's Canva templates are probably my fave in the market and a huge time saver! Here are my faves from the sale:
Canva Template Kit for Printable Planners – Get over 292 Canva templates designed specifically for people who want to start and build a business selling printable planners super fast!
Design Your Own Digital Magazine – Create a digital magazine in Canva so that you can connect more with your community, repurpose your content, and sell your offerings in a more fun + creative way!
The Pretty Email Kit – The Pretty Email Kit is for online business owners who want to uplevel and beautify their email newsletters. And you will be seeing this in my newsletter soon, as I will be doing a total re-brand after theholidays 😉
Latest posts by Melody Wigdahl
(see all)