New to our newsletter? Welcome!
Looking for the unsub button? Check the bottom of the newsletter!
We

all

have days like this....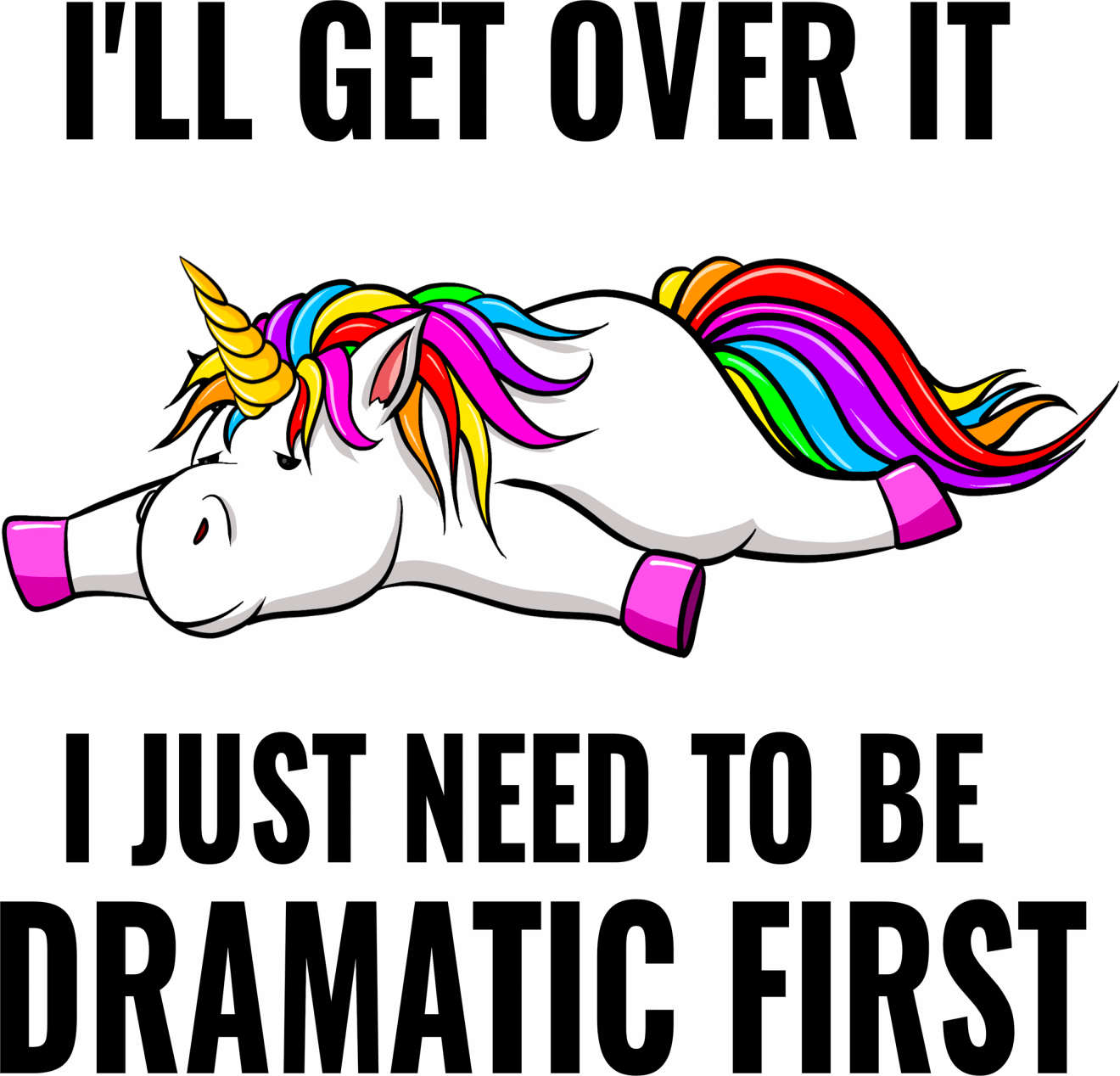 Do you ever have those days that just seem like you are busy ALL freackin' day...but accomplish nothing on the to-do list?? LOL, yep this was pretty much one of those days. Lots of pesky little things that kept coming up, some software issues, hubby not feeling too chipper by afternoon, so I sent him off to rest, and then fixed dinner and - wham! It's 6pm, and I still have a pile o'stuff to get done!
The one thing that DID get done today, though, was the first aMember walk-through for Ruthie's Low Content bundle upgrade. I just purchased my 2nd license and Ruthie her 3rd, and there IS a lot to learn, but the software itself is solid and reliable and the support is tremendous. The price also includes a free installation - I put my support ticket in at 6 am yesterday and it was done before noon!
Even after a year of working with it, I know that I am not taking full advantage of all of its features, but it gets the job done, and gives you a lot of bang for the buck. The funny thing, though, is that although I knew that I recognized the name of the parent company - CGI Central - it was just a couple of days ago that I realized that I bought my very first email management software from them 15++ years ago! This was back before there were tons of AR companies like Aweber and Mail Chimp to choose from. Most of us used our own SMTP services and actually owned our mailing software. Trust me - today may not always be perfect - but it is MUCH easier!!
Next week, we are going to upload a product, set up categories and I will show you how to do these fun little graphic Buy Buttons like the ones I used HERE,
and a lot of other fun stuff. And yes, there will be replays.
If you bought the upgrade for Ruthie's last bundle, check your member dashboard at RitchieMedia.ca for details!


It IS an investment, but it is also one of the best things I ever did for my business!! It is recognized and trusted by others in our community, and it gives you credibility and legitimacy because it shows that you are serious about your business.

If you are starting out and funds are tight, WarriorPlus is a great alternative and is well known in the IM world as well - and trusted.


Either one is a good choice, it just depends where you are on your path, and what the budget is! Both will manage your affiiates and commissions for you - and that is a huge step in building your business!


And unfortunately - my Friday Freebies will be a SUNDAY SURPRISE instead!!
•••••••••••••••••
WOOT WOOT!!!
An AMAZING GAME-CHANGING
FEATURE JUST ADDED TO
VIDNAMI!
WOW!! This has long been a favorite of mine for creating quick videos from blog posts and articles - but they just recently added a new feature for making 'presenter' style videos that is like nothing I have ever seen! To be honest, I really did not understand the power of this until I watched the video - you can actually skip ahead to the second half or so to see it in action - and it is really, really neat, so rather than me try to explain - you really should take 2 minutes to see it in action HERE

And from now the Feb 26th - the launch price is 40% of the regular price.


•••••••••••••••••
I have ALL of the CG blog post bundles!! I snag them every time they go on sale!! This is a super opportunity to create totally unique Planners, Workbooks and Journals and create an end product with a MUCH higher perceived value -

exactly what we have been learning in our Digital Planner sessions these last two weeks!!



There are 5 articles on each of these topics:

Course Creation
Launching Your Course

Goal Setting

Charging What You're Worth
Freelancer Success
How to Be Fab on Facebook:
•••••••••••••••••
I am sure that you recognize Matt's name as he is someone that I have recommended before, but it is usually for his WordPress plugins (I am a huge fan!), but this is something very different, and I signed up for as soon as it launched yesterday but only had a chance to start to go through it today, and I have to say that I am very impressed!! For $15 a month - this is what you are going to get:


1:
52 Weekly Training lessons
: build your business in simple to follow steps
2: Step by Step Checklists
: easy to follow checklists that help you get up and running quickly
3: Monthly Marketing Essentials Workshops
: over the shoulder practical examples - follow the exact steps we take
4: Monthly "What's Working Right Now" guides
: we'll keep you up to date on what's working for us right now
5: Monthly Q&A Webinars
: get your questions answered with live demonstrations
6: Training on Essential Tools
: what works & how to get the most from the essential tools
7: MASSIVE Video Library
: Over 200 videos covering every topic you need to be an online expert
8: Monthly Newsletters
: up to date case studies, articles Internet Marketing News
9: Marketer Interviews
: inspiring with interviews with top marketers from all over the world...
| | | |
| --- | --- | --- |
| | | This is a massive value for the money - and I think #3 & #4 will be a great ongoing source for ideas for new product ideas! |
And unlike most WarriorPlus offers - there is only ONE OTO so you will be wading through the swamp for 20 minutes. It is a pricey one though - but probably a good one if you need it - a full WordPress website with premium plugins installed and set up for $147.


•••••••••••••••••
One of the best ways to get free exposure and to build your list is getting interviewed! Whether as part of an event, such as our upcoming summit or a podcast or a publication - there is a definite skillset to not only being interviewed but to being an attractive candidate to be interviewed!

This workbook contains pages to guide a person through the preparation steps to attract potential hosts, craft their pitches, track the pitches, follow-up after an interview and so much more. Get 50% off at checkout with code: INTERVIEWED
•••••••••••••••••
Easy Learning Printables
And did you know that

Amy is speaking

at
The Homepreneur's Adventure??

Amy has her first new release of 2021 out today - and yes I bought the FE and 2 OTOs - worth it just for the traffic training!
Get the inside scoop on the best target audiences for your learning printables to fast-track your way to passive income profits. (p. 5-7)

Maximize your profits by zeroing in on the 14 most popular types of easy learning printables! (p. 18-32)

The simple way to make your products stand out… by appealing directly to your audience. (p. 40-43)

How to easily and quickly set up a store on popular easy learning printables marketplaces like Teachers Pay Teachers and Etsy. (p. 72-81)

Concrete, easy-to-implement tips for succeeding in this profitable marketplace and creating products that will stand out from the crowd. (p. 82-95)
The In-Depth Easy Learning Printables PDF Guide-100+pages.

Checklists that make every step as easy as 1-2-3

Over The Shoulder Video Training

Done-for-you templates with commercial rights. Plus tutorial videos so you can easily customize each template.

Worksheets to guide you through the easy learning printables process

Bonuses and more!
•••••••••••••••••
This is the 'sequel' to Cindy's Tiny Courses release last month which was a very good overview of the business model of creating and selling 'tiny' courses that can be put together quickly and frequently for a steady - and profitable - revenue stream.

This one picks up where the last one left off and actually dives into the 'meat and potatoes' of getting your course not only written but physically put together. I am working my way through the course right now, and I am happy to say that it really does live up to its promise.


Plans and outlines her course (if you've ever felt overwhelmed at the enormity of creating a course, you'll love this method)

Writes her entire script (and WHY she chooses this rather backward method)

Transforms her completed script into slide decks in record time (watch over her shoulder as she does it - it's pretty slick!)

Records each lesson (you don't need an expensive set up to do this either - in fact, you probably already have everything you need)

Develops and designs just the right checklists, worksheets, and templates to help her students succeed

Organizes the entire operation so she's done in record time, never misses a single file or botches a single recording, AND does it all without a team of outsourcers to eat into the profit
This is excellent and dives far deeper into the actual 'nuts and bolts' of creating your course than the first one did - I actually feel like I have the missing pieces to get'er done finally!
​Check it out here and use promo code EASYCOURSES to save $60 through Sunday, February 21.

BONUS: I have never offered this before: buy through my link, and I will do 3 dedicated solo emails to my entire list (now just under 9,000) when you complete your course! Send your receipt to [email protected]


•••••••••••••••••
BEST PLR DEAL >>>>Tools For Motivation:
OUCH!! I am guilty of this and I know that many of you are too! We need to STOP OVERTHINKING every decision and JUST TAKE ACTION!! Justin and the team at Tools for Motivation have a new $10 special on their Stop Overthinking PLR content this week. It includes:

Audiobook

10 x 400-word Articles

10 Slide Decks: The above articles repurposed into 10 separate slide presentations

2 Mini-Reports

Quote Posters For Social Media

Ecover Included

The "Stop Being So Defensive" Report

The "Stopping Self Doubt" Report

The "Mentally Strong" Report
Don't overthink this one - at $10 this really is a no-brainer purchase!

BONUS:

I will create a 30-day workbook/journal lead magnet to go with this one.
Send your receipt to [email protected]
•••••••••••••••••
My Dream Business Journal

This is one that I really do like and lends itself well to customizing for a lot of niches!
Plus you're getting more than usual in this one from Coach Glue - You'll get this journal in Canva PLUS you

also get the text in a plain word document, giving you tons of flexibility on what your end product can look like!




The questions inside this journal are designed to walk the user through what they need to get clear on their dream business vision so they can release the confusion & fear & doubt (and indecision!) and bring their dream business to life. BUT with a little tweaking these questions could be slanted towards almost any other area of life!!
BONUS: I will create 5 covers plus matching Title Banners (should be in your member area by the 24th). Send your receipt to [email protected]
From Erica Stone
Speedlister


I finished this today and will be setting up my first campaign this weekend!
You know I am constantly talking about the importance of list building and ALWAYS on the lookout for new ways to increase our lists, so I did not hesitate when I saw this one - and NO UPSELLS!!! This is a new twist on Facebook ads - but it's also about how she selects the products that she is promoting, and is very interesting!
Here is what you get today in this 90 page + bundle:
BONUS:
Pick this up through my link today, and I will have 2 new lead magnets ready for you by the end of next week - one Digital and one Printable, so you will have something for every market ;-)
===>>>
Check it out here: Speedlister
•••••••••••••••••
Have a wonderful weekend - I may or may not be hitting your inbox tomorrow - depends on how cooperatove the WordPress gods are tomorrow with the new Summit site!!

P.S. You can reach us by simply responding to this email - we actually do respond!! See all of our products or login to your Member's area at PLRoftheMonth.club
Please note: This is a commercial email, and you are receiving it because you signed up to one of our lists at some point in time. If you don't want to receive our newsletters anymore - just click the unsubscribe link at the bottom of this email. If you purchase a product through a link in this newsletter, we may be compensated for that purchase as an affiliate of the product. Then again, we also include lots of links to other websites and cool stuff for you, just cuz we are nice peeps and that's the way we do things. ;-)