New to our newsletter? Welcome!
Looking for the unsub button? Check the bottom of the newsletter!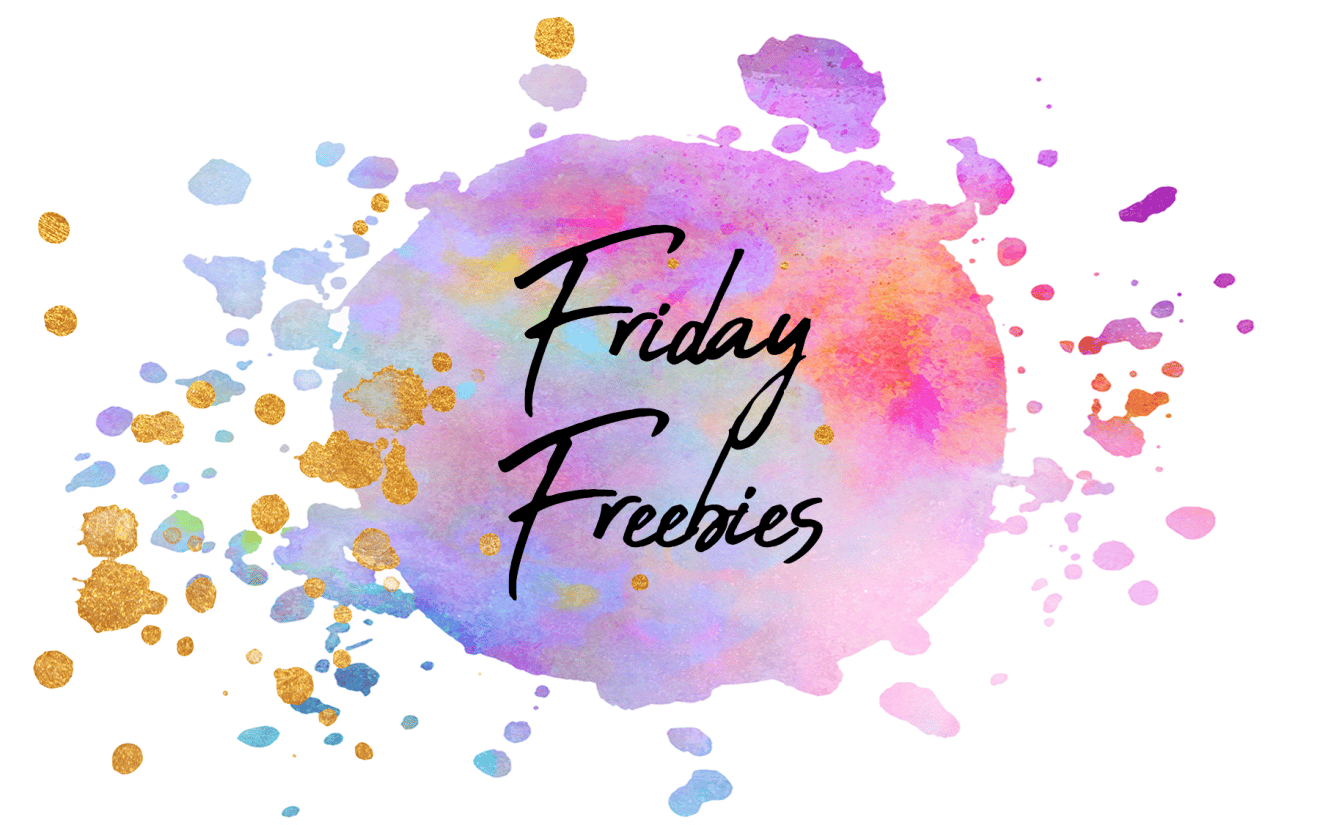 Happy Friday!
WOOT WOOT!!! My almost-daughter-in-law texted me a couple of hours ago, with a tip on where the vaccine might be available - and it took a LOT of tries, but I have an appointment on February 21 at 10:45 am - 60 miles away in Dayton!! Bob has spent the whole week trying to get me booked locally, and it has been a no-go everywhere, every day. Yes, I find the vaccine a scary concept, but COVID scares me more. Not an easy decision at all but...I am booked....finally.


I cannot believe it is Friday already - this week FLEW by, and I honestly feel like I accomplished nothing that was on my to-do list - even though I know that is not true! The problem is that I just kept thinking of more things to add to that darned list, so it never gets any shorter! LOL, I KNOW that I am not the only person that experiences this, and I am trying hard to be kinder to myself in this regard but I have to admit that I actually love working, and enjoy the challenge of finding new ways to build my business, drive traffic and make money! I know we need have an income to pay the bills - but does that mean that we can't make it fun and enjoy the process? No, it does not! You do not necessarily have to be passionate about what you are doing - but you should enjoy it, and it is vitally important that you not HATE it, no matter how profitable it is!


Interestingly, I promoted and purchased a course a few weeks ago, and the bonus I offered was a 'walk-through' accountability group. The group is small, and we were all fairly disappointed with the course but we decided to follow through with some of the concepts such as planning out the product launch calendar for the year. For me, just sitting down and planning things out was a bit of an eye-opener, as there were some things that were SOOOO easy to schedule - because I enjoy them! - and others went onto the calendar kinda grudgingly!! Yep, they are there but I will be outsourcing some of those tasks otherwise I am likely to just keep pushing them off to another day...or month...


I am not passionate about the low-content space, but I truly enjoy the work, I have a blast with the amazing people that I have met (you know who you are!), and I have a great deal of fun creating the artwork for my planners. This is something that I can see myself involved with and expanding on for many years to come. It is a great foundation that I can use as a launching pad for many other niches that I want to explore, and of course, for the events that we are doing with the Kitchen Sink Mastermind.


And one of the things I AM passionate about is learning - and this is a niche where I find something new to learn and explore every day, whether it is a new PS technique, a new marketing edge, or just a new WordPress update - every day brings a new challenge, and I love that about being online. It forces me to use those brain cells every day!


And yes, I was the kid that spent her Saturdays in the library - and not the kiddie section, either. Once a nerd always a nerd ;-)


How do you feel about what you are doing right now? Is it what you want to be doing a year from now or do you need to tweak things a bit to bring some enjoyment to your work? I ask myself this at least once a week and at least for now, I like the response my inner nerd is giving me ;-)

OODLES OF GREAT FREEBIES BELOW!!
•••••••••••••••••
Coming March 16th - 19th
The
Homepreneur's
Adventure

We truly have an all-star lineup for this one, folks!! This schedule is still subject to change but check out the names! And if you would like to be a part of this wonderful event, we still have a few spots open for Round Table Panelists, and contributors to both the event Bundle )paid) and the Virtual Swag Bag Giveaway the week before.
Get full details and register

HERE

.

Reach out to me at [email protected]
if you have any questions!!
•••••••••••••••••

Lead magnets, Lead magnets, Lead magnets!!!
You KNOW I love them and as far as I am concerned - you can never have too many!
This is a great course with some SUPER bonuses!

From Ellen Finkelstein In this
5-day challenge, you'll:
• Decide on your content and promise—with plenty of feedback
• Type your freebie & name it
• Format it in Word, PowerPoint, or Canva—with templates to help you!
• Write your opt-in page
• Set up delivery with a thank you page, delivery page, and autoresponders


HINT: The bonuses included in this bundle are worth at least as much as the Challenge!!


•••••••••••••••••
Yep, Ruthie and Jenn have taken over and are off and have 3 new options to help you use your PLR and get it making money for you because that is B you bought it in the first place, right? There are 3 different membership options for you to choose from -
a 5-day Challenge delivered by email
a more in-depth ebook and workbook to help you really use your PLR
a live training on topics related to your business like tools, techniques, and strategies
a live mastermind call to address questions, share experiences, and support each other


•••••••••••••••••
Special promo February 4-14. Save 25% with Coupon Code: PINTEREST25


Another course from D'vorah Lansky,

M.Ed. - and this is just as on target as everything else the dear lady does! if you are new to her work, D'vorah is a bestselling author and content creation specialist and has published over 20 books and 40 online training programs since 2007. Her teaching style is flowing, comprehensive, and most importantly - EASY TO UNDERSTAND!!!! She is also patient and approachable, and I think one of the best instructors in our niche right now. LOL, yep, I am a huge fan!




Special promo February 4-14. Save 25% with Coupon Code: PINTEREST25
FREEBIES!!!

Painted Papers
This is a beautiful pack of watercolor papers - everything from ocean blues to sunset pinks
bublup
Seriously - this one had me at the logo! Thank you to Cara Boardwine for this one - I am love with it!! This lets you store virtually anything you can think of - from links to note to ??? - in a beautiful Trello-like interface. It's eye-candy that is functional and yes, there is a free level too with 3GB of storage available!.
This pic does not do this one justice! Beautiful font textured with Gingko leaves, this would be gorgeous for a vision board or journal!
These are a great way to 'grunge' almost any background or design in seconds - perfect with a watercolor overly!
You do have to share this one via Facebook or Twitter to unlock but it's worth it! I am loving the Paddy and Forestelly script fonts!
Paint Splatter PSD Brushes
WARNING!! This site sucks me in for an hour every time, so make sure you have a little time to spend surfing around here. Do I dare admit that I burned dinner here more than once??
•••••••••••••••••



Have a wonderful weekend - stay warm, stay safe, and stay masked!!!

P.S. You can reach us by simply responding to this email - we actually do respond!! See all of our products or login to your Member's area at PLRoftheMonth.club
Please note: This is a commercial email, and you are receiving it because you signed up to one of our lists at some point in time. If you don't want to receive our newsletters anymore - just click the unsubscribe link at the bottom of this email. If you purchase a product through a link in this newsletter, we may be compensated for that purchase as an affiliate of the product. Then again, we also include lots of links to other websites and cool stuff for you, just cuz we are nice peeps and that's the way we do things. ;-)