Really?? It's already...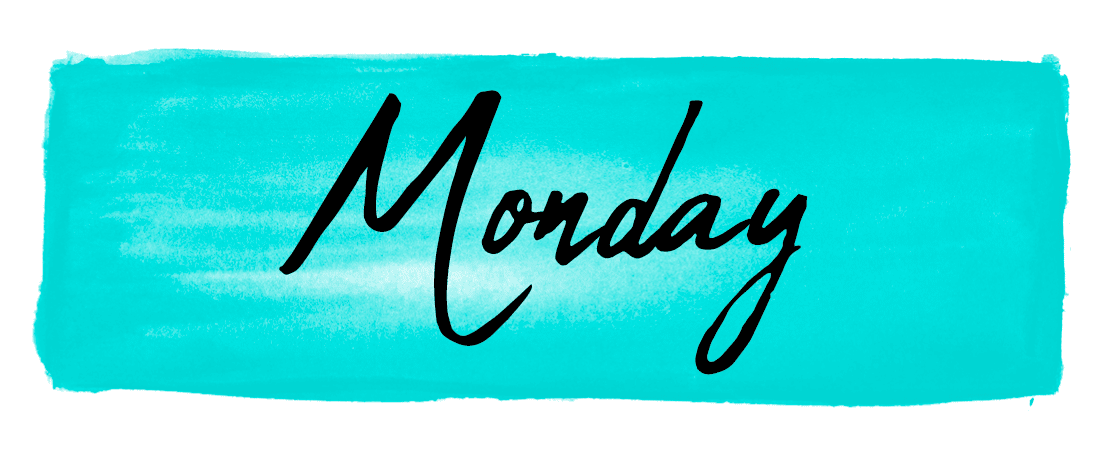 LOL - I am soooo not ready for Monday. No, I don't have the Monday morning "dreads" like I did 25 years ago in corporate America, it's just I expect more out of myself productivity-wise on Monday than I do on Sunday, even though I actually probably do just as much work if not more on Sunday! I think it's just that old 'lizard brain' that is still clinging on to the old and deeply ingrained dislike of having to show up at the office on Monday morning. Although some days fighting through the herd of hungry kitties to get to the coffee pot is not all that easy either ;-)


AppSumo has tapered off a bit, the questions have slowed down to a more manageable flood, and sales are slower but still good. The big surprise over the weekend was that we were featured in the AppSumo Facebook feed (thank you, Catherine, for the heads up!) It did not generate the amount of traffic that you might have expected, but things seem to be picking up again this afternoon, so who knows what really drives this traffic? Right now, I am honestly glad that the frenzy of the first 3 days has not continued as that would have been tough to sustain. But all in all - still a phenomenal experience and the AppSumo team are great to work with.

Upcoming Zooms This Week:
D'vorah's Etsy Class - 3:00 Wednesday, October 7
The Zoom chat details were sent out this afternoon - you know the drill! - if you have not received them yet - reach out and let me know. I am soooo looking forward to this - and let's work together to promote our stores on Pinterest too! This is session #1!

The Thursday What-Are-We-Calling-It-This-Week Call
OK - made a big change in the process - NO NEED TO REGISTER FOR THE CALL!
Simply log into your member dashboard HERE
Once in the member area - the Zoom details are in the right widget area! If you do not have an account with us yet, just register to set one up HERE - it's FREE!

PLEASE DO NOT SHARE THE ZOOM DETAILS WITH ANYONE!!
This is a free group and I want to keep it open to everyone - but the person that we (tongue-in-cheek) refer to as "The Troll" has been banned from our site due to her harassment of myself and others in our community. She no longer has access to the member area, so will only be able to get the call details if someone in the community shares it. This is a situation that we are taking very seriously, and we will also ban the party assisting her.


••••••••••••••••••••••••••••••••••••••••

These End Today!
April always puts together a great bundle and this one is no exception! My contribution is a new design of our 2021 Dated Digital Planner that will remain exclusive to this bundle, and will not be sold elsewhere! For $39.95 - you are getting a bundle worth more than $2k, and I already have some of the courses included, and they are excellent. Two products to pay special attention to are

Connie Ragen Green's

3 DAY EBIZ (she is so good!) and

Kelly McCausey's

AFFILIATE BEGINNER'S CHALLENGE. Both are excellent!
BONUS:
If you were part of the Digital Workbook training we did with D'Vorah last month, then you KNOW how exciting this whole concept is! I have decided to offer a totally new Digital Workbook for Bloggers as the bonus for this offer! I just mapped it out last night. This will be a 90-day undated workbook/planner/tracker for setting up your blog, brainstorming content, scheduling your blog posts, and more - all in digital format, with hyperlinked tabs and index. Say goodbye to spreadsheets ;-). This is going to take a bit of time, so probably a week to 10 days to get it done!
Content Repurposing Challenge PLR
from Content Sparks
I ran this offer a few weeks ago, just after I purchased this challenge/course from Sharyn, I wanted to do a session on repurposing content, but the interest was low at the time (yes there was a LOT for sale at the time), and we have not had the training sessions yet - but this is a really important topic to ALL of us content creators and marketers.

If you were on the Digital Workbook session we did with D'vorah, you saw us take two very different types of PLR content and turn into a TOTALLY new Digital Workbook with a much higher perceived market value. Content Repurposing

is more than just re-writing an article - it's about thinking outside the box to merge different products into a totally new product, or reworking an existing framework into a relevant product for a new marketplace.

It's about YOU getting your FULL VALUE out of every piece of PLR you purchase or create!


7 Daily Challenge Emails
7 Daily Challenge Instructions
7 Daily Challenge Worksheets
Social Sharing Planner Spreadsheet
3 Pre-Challenge Promotional Emails
2 Post-Challenge Follow-Up Emails
Challenge Registration Page Copy
Challenge Overview Infographic
Instructions for Running Your Challenge
BONUS

: A full 90-minute session with cheatsheet showing you different ways you can create new products with the stuff you already have and the tools to create them!!
••••••••••••••••••••••••••••••••••••••••
NEW Today.....
• Carmen Chan's Etsy Store Templates
Carmen participated in last month's Start Your Side Hustle Event and had one of the most popular gifts in the event, so I am thrilled to see her new Etsy Store Templates, which should be a HUGE timesaver for us folks planning to get our Etsy store beefed up for the holidays!


BONUS

: Another new digital mini-planner you can sell! Limited edition - only available in this bonus
• The Connect Spirit Connected Business Giveaway Starts Today!
This is a very different one for me, but one that I really resonate with: the Connected Spirit's "Connected Business Fall Gift Sharing Event". If you are involved with personal dev/self-improvement, spirituality, LOA, metaphysics or any related topics, this is a good one to expand your resources and your network! And you get my newest design for the Happiness & Gratitude workbook/journal too!
••••••••••••••••••••••••••••••••••••••••
D'vorah is back with her new course on Creating Calendars

This is hands-on program with my VERY dear friend and colleague D'vorah Lansky, M.Ed.,and if you were in the Workbook training, you KNOW that D'vorah has a unique take on things, and always brings a very 'outside the box' view to everything - and this is what you need if you want to stand out from the competition!! And if you are in the upcoming Etsy series, this is a great way to add new products to your stores!
Save $30 with Coupon Code: PLANNER30
BONUS:

The Zoom calendar is full for October, so I will put together a pack of 25 backgrounds for your calendars - all new - should be ready end of next week! These will be all-new designs, and multiple styles for any taste!
When you take action now - you can
Save $30 with Coupon Code: PLANNER30
Reminder: If you purchased D'vorah's Etsy course - watch your email tomorrow for access details for our first Zoom October 7, 3:00 PM EST!!
••••••••••••••••••••••••••••••••••••••••
To Collect Your Bonuses:
Have a wonderful week! See ya on Zoom!

P.S. You can reach us by simply responding to this email - we actually do respond!! See all of our products or login to your Member's area at PLRoftheMonth.club
Please note: This is a commercial email, and you are receiving it because you signed up to one of our lists at some point in time. If you don't want to receive our newsletters anymore - just click the unsubscribe link at the bottom of this email. If you purchase a product through a link in this newsletter, we may be compensated for that purchase as an affiliate of the product. Then again, we also include lots of links to other websites and cool stuff for you, just cuz we are nice peeps and that's the way we do things. ;-)