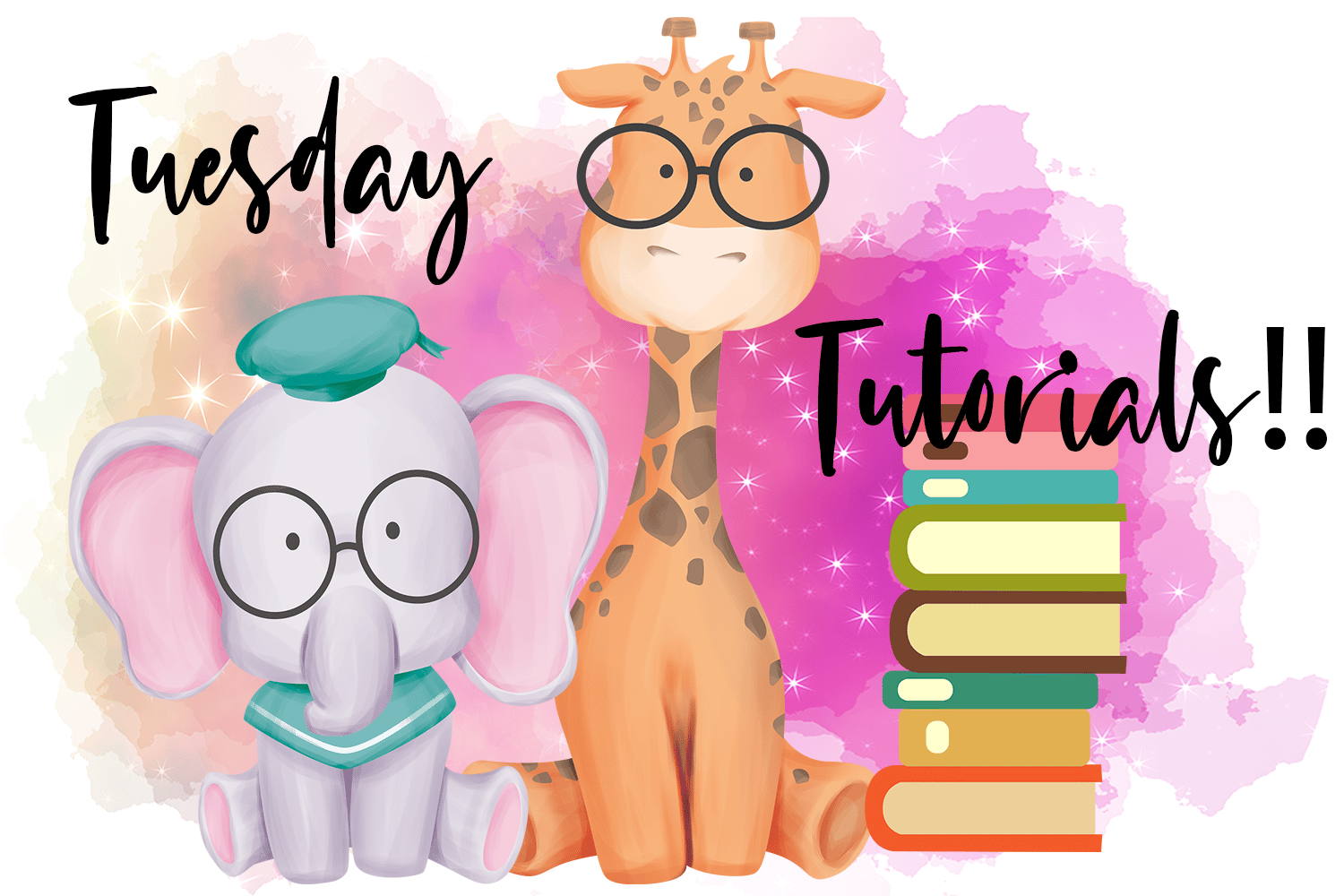 As always, Tuesday is my fave newsletter, because I get to et my inner Geek run wild!! And this week - if you have time for nothing else - PULLEEEZE - check out the free Digital Marketing course from Neil Patel - full deets below!


And of course - the big event today is....

The Digital Planner Workshop Today at 3:00 PM EST! This is open to everyone, and Zoom details are available in your member dashboard - bottom of the right-hand column....LOGIN HERE.

This is an open format Zoom session, so I will be taking questions, and answering /demoing as much as I can. Please understand that I cannot train you to actually create a digital planner from scratch in a couple of hours - these trainings are meant to give you a basic understanding of editing your Digital planners. Also, I am a mac user, so I will be using PowerPoint for Mac which is not as full-featured as the PC version. But - you will still be able to pick up the basics, and we will demonstrate how you can create a new product out of a PLR planner, in minutes - not hours!


Remember - Membership is free and only takes a couple of moments to sign up if you are not already registered. Please do not share the details with anyone -please direct them to the link above!!
===>>> The Start Your Side Hustle Giveaway 2.0 Is here!

And we have a new twist: this time we are adding a PAID BUNDLE opportunity as well! The paid Bundle will be presented to visitors upon registration to the Giveaway, and will feature up to
30 high-quality products. The software platform that we purchased handles all of this

If you would like to submit your product to the Bundle event, registration is now open and will continue through October 21. Bundle contributors will receive 75% commission AND the complete list of Bundle purchasers. And no more than 30 spots are available! Get full details and register HERE.


Registration to contribute your free gift to the main event, The Start Your Side Hustle Giveaway, opens Friday, October 16 and the event opens to the public on November 5.
Join us on this Thursday's Zoom chat to ask questions and brainstorm with us to make this event fun and successful for everyone! Zoom details are in your member area dashboard!!

••••••••••••••••••••••••••••••••
Tuesday Tutorials
and not an affiliate link among them ;-)
• From Neil Patel: I love the internet!!! Get a college degree worth of Digital Marketing training - all for free ;-). Videos, ebooks, guides, templates, and more to help you grow your traffic. BTW - this is a MASSIVE training - you really, really want to check it out!


••••••••••••••••••••••••••••••••
Goodies & More Goodies!
How to Leverage Your Existing Content to Create a Brand New Offer in a Weekend!
Yes, once again the recurring topic of Repurposing Content!!! We all do this: you see an awesome bundle of content, that you have a great idea for so you hit that PayPal account...and it's still sitting there, collecting digital dust.

BONUS: Come join us on our "Repurposing Content" Zoom - Date TBD - but as of right now, tentatively Nov. 4
••••••••••••••••••••••••••••••••
I passed on this one before - now it's ON SALE!
• VoiceBuddy
I did not pick this up when it came out the first time, but I jumped on it this am, and picked up both the FE and first OTO, and seriously considering the foreign language version as well. This is not just another app to add robotic-sounding voiceovers to your sales videos - this one actually lets you adjust the emphasis, speed, and pitch, as well as natural sounding breaks. It also gives you access to both Google and Amazon voices. One of my main goals for 2021 is to create videos for product reviews on YT and other sites for my affiliate marketing efforts, and this is a much faster way for me to do this than doing my own voiceovers. I will create my text product review in Keynote or Powerpoint, add a couple of product images, throw that text into VoiceBuddy, and in a few minutes - I have a review video WITH a voiceover.
BONUS: IF there is enough interest, I would LOVE to do a workshop about Affiliate Marketing in November. What works, what doesn't and how to effectively be both a Content Creator AND an Affiliate Marketer. There has been so much stigma attached to Affiliate Marketing in recent years (you KNOW how many email services won't touch us!), but it's a wonderful business model if done CORRECTLY and ETHICALLY!! It's also a great way to diversify your revenue stream and provide evergreen revenue ;-)
===>>> Check it out here:

It's on sale for 50% off right now:
VOICEBUDDY
••••••••••••••••••••••••••••••••
BONUS:

Get a $10 coupon for every $50 you spend!!
(Click on the SHOP link in the menu to find what you need!) Be sure to use coupon code
BLACK40
at Checkout!
••••••••••••••••••••••••••••••••
• One of our fave Canadians, Ruthie from RitchieMedia.ca is celebrating Thanksgiving this week, and is giving all of us something to be thankful for! Use

THANKSGIVING40

to get 40% off everything in her store through October 13! If you are not familiar with her work, Ruthie puts together amazing coordinated color/design paper packs - perfect if you are planning on getting out a lot of planners or calendars for the coming 2021 buying season!


BONUS:

Get a $10 coupon for every $50 you spend!!
••••••••••••••••••••••••••••••••
• The Connect Spirit Connected Business Giveaway
This is a very different one for me, but one that I really resonate with: the Connected Spirit's "Connected Business Fall Gift Sharing Event". If you are involved with personal dev/self-improvement, spirituality, LOA, metaphysics or any related topics, this is a good one to expand your resources and your network! And you get my newest design for the Happiness & Gratitude workbook/journal too!


••••••••••••••••••••••••••••••••
To Collect Your Bonuses:
That is it for today, friends! Off to prepare for a week of ZOOMING through the web ;-)

P.S. You can reach us by simply responding to this email - we actually do respond!! See all of our products or login to your Member's area at PLRoftheMonth.club
Please note: This is a commercial email, and you are receiving it because you signed up to one of our lists at some point in time. If you don't want to receive our newsletters anymore - just click the unsubscribe link at the bottom of this email. If you purchase a product through a link in this newsletter, we may be compensated for that purchase as an affiliate of the product. Then again, we also include lots of links to other websites and cool stuff for you, just cuz we are nice peeps and that's the way we do things. ;-)