Want to read this online? Go here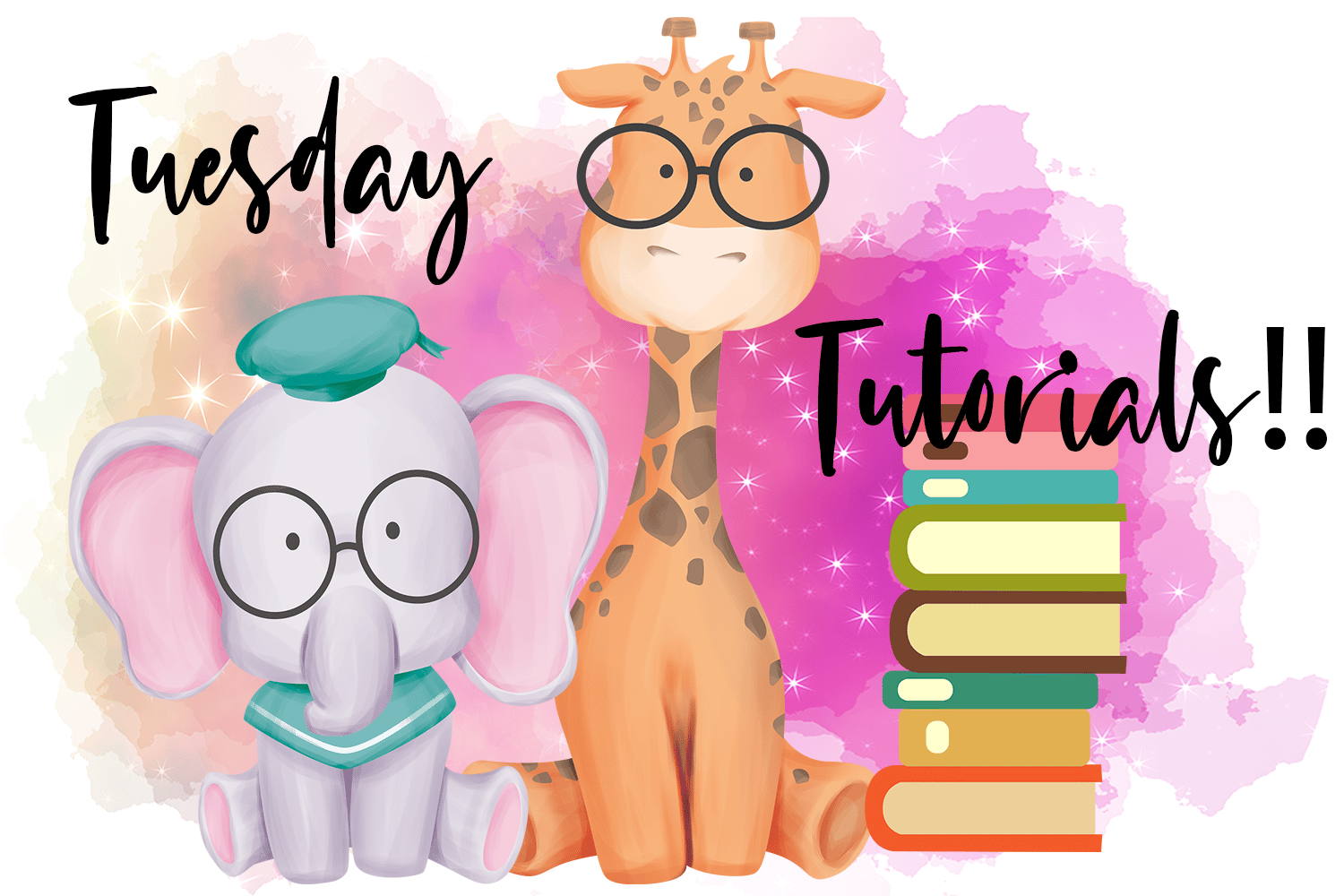 If you have been a reader for any length of time, then you probably know that I am a self-professed geek, a total nerd and a lover of all things internet-related! I was the little kid that spent my free time wandering the 'stacks' in the research-restricted section of the library - you have no idea how thrilled I was when the head librarian gave me permission to step into those 'hallowed grounds' when the old and valuable books were kept. Yep, I was a weird little kid, and not much changed as I got older ;-)


So my Tuesday tutorial emails are fun because I view the internet as the largest library EVER and this is the day every week that I get to just surf around and find all kinds of cool stuff to share with everyone! I am always amazed at the incredible information you can find online, with just a few clicks of your mouse. Today I am happy to bring you some truly fun and helpful tutorials from how to start blogging to how to finish that non-fiction book - and lots in between!


I have had several folks ask about what the 2021 digital planners are going to include and not to brag, but I think these are pretty darned good!! LOL!
The toughest part with these is the link mapping that needs to be done before you can start creating the links. I finally worked out a spreadsheet system that worked pretty well to keep track of the pages and keep the numbering straight while I was actually creating the links. I showed this mapping to a couple of peeps and they just shook their heads and said something like "Better you than me"....LOL, yes, I really am a nerd.
The planner itself will have somewhere between 800 and 1000+ links when completed - depending on how you want to count them ;-) but it goes something like this:
> Each Month Tab links to the corresponding 2-page Monthly Calendar spread
> Every date on the calendar page links to the corresponding 2-page daily spread for that date
> The 2-page daily spread also has a 'mini' monthly calendar, and every date links to the corresponding 2-page daily spread for that date
> There is a 12-month calendar page - and all dates link to the corresponding 2-page daily spread for that date - and the Month name links to the 2-page Monthly Calendar spread
And then there are the tabs for the ToDo lists, grocery lists, meal planning, contacts etc.
So, yes, there are a LOT of links to one of these! But fortunately for you - we do the grunt work and you get to make the sales ;-)
Look out for them on sale next week!! And then, at least two more releases before the end of September so you can hit the peak planner season with plenty of time to make oodles of sales!!
And yes - those promo codes will be activated when the sale starts!!
•••••••••••••••••••••••••••••••••••••••
Yes, it is almost over! If you haven't made the decision yet, you are running out of time and Ruthie does not re-open for anyone! This is a rare 'low content' only sale and everything comes with PLR, so you have enough content to close out Q4 with a bang!
I think the last count was 42 products, at over $1700 in value, and several names that do NOT normally participate in bundles. And the best part? Most of us create brand new products for this one because it IS dedicated to our niche. Our contribution is 2 new digital planners and 2 new mini digital planners, so you have 2 products to build your list and 2 to sell ;-)

BUY THROUGH OUR LINK BONUS: Get your choice of any TWO 2021 Digital Planners released from now through the rest of the year!! We have at least 3 separate releases of 2021 Digital planners planned in the next 60 days - and each release is going to be a different format, with new templates ;-) I am almost done with the first series, and the link mapping alone has taken 3 weeks. Trust me when I say you want to sell them - you do not want to create them.....



PLUS: I will be holding a webinar to go over how best to edit and work with your digital planners

.

This will be a single session, but open to questions so will probably be 2 to 3 hours long. Wear comfy clothes and pack a lunch ;-)


ADDED BONUS: if you bump up to the DELUXE bundle, I will add an additional Zoom group session where we will go over setting up your landing page, your welcome and 'nurture' email sequence, and answer as many questions as we can about getting your foundational pieces in place as either an affiliate or a product creator/seller. We will be using BirdSend for the demo, and if you don't have a service yet for your email marketing, they have a free 30-day trial we can hook you up with before the session. You will get copies of the mindmaps and emails used in the session as well.
===>>> GET IT NOW!!
•••••••••••••••••••••••••••••••••••••••
TO COLLECT YOUR BONUSES
Please put BONUS

in the subject line!!
•••••••••••••••••••••••••••••••••••••••
Yes, It IS Tutorial Tuesday!!
From Content Sparks - this challenge is a rock-solid 'challenge' that will teach you more than many $$$ courses I've purchased over the years!


• Nathan Gotch reveals how much YouTube pays him every month....this is a quick video but gives some great insight into the 'inner workings' of making money from your YT efforts.

• From my fave bald-headed geek, Neil Patel: Content Marketing Unlocked: Your Free Blogging Course - this is another fantastic example of the incredible free content Patel releases. Not even going to go into details of what it covers, just click on over and check it over. Mind. Blown.


• Appsumo gives us this one today: Non-Fiction to the Max How to finally write your book, from start to finish

:
8 hours of video lessons on writing a book with four-time New York Times bestselling author, Tucker Max PLUS
free templates, course materials, and The Scribe Method ebook to go with a proven process that's worked for 1,600+ authors. What are ya waitin' for? GO!!
•••••••••••••••••••••••••••••••••••••••
Just bought this a few days ago and really like it - AnimatioX is a user-friendly platform that lets you quickly create animated and static banners, and comes in at under $20! This has over

1000 templates in 32 custom designs,

20+ animation styles, 1m+ stock images, 300+ fonts and much more. One time cost.
If you did not have a chance to pick up Crello recently, this appears to be a good alternative! I did not pick up any of the upsells, just the FE ;-)
•••••••••••••••••••••••••••••••••••••••
• On sale from Coach Glue - Freedom Journaling is an excellent course for anyone in the Law of Attraction, Manifestation, Visualization or Vision Boards niches. This is a huge course that includes:
• 4 Course Lessons Completely Written for You
Course Workbook with Worksheets, Exercises, and Checklists
Facebook Livestream Theme Script to Generate Buzz for Your Course
Facebook Livestream Launch Page Copy
Sales Page Copy to Sell Your Course
10 Done-for-You Social Media Posts
• 5 Blog Posts to Warm Your Audience Up for Your Upcoming Launch
• 5 Email Templates to Promoting Your Livestream & New Course


BONUS

: 3 all-new Printable 30-page Journal designs. Ready to go as a product or lead magnet, just add your logo!
•••••••••••••••••••••••••••••••••••••••
TO COLLECT YOUR BONUSES
Please put BONUS

in the subject line!!
•••••••••••••••••••••••••••••••••••••••
So back to work - lots to do!!!

P.S. You can reach us by simply responding to this email - we actually do respond!! See all of our products or login to your Member's area at PLRoftheMonth.club
Please note: This is a commercial email, and you are receiving it because you signed up to one of our lists at some point in time. If you don't want to receive our newsletters anymore - just click the unsubscribe link at the bottom of this email. If you purchase a product through a link in this newsletter, we may be compensated for that purchase as an affiliate of the product. Then again, we also include lots of links to other websites and cool stuff for you, just cuz we are nice peeps and that's the way we do things. ;-)