Want to read this online? Go here

Yes, It really is.....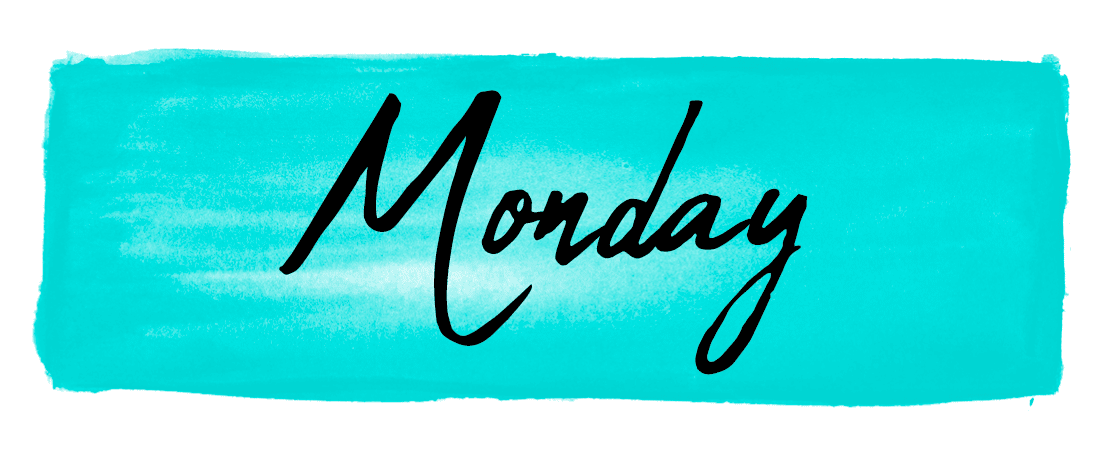 I hesitated long and hard before releasing our first digital planner. To say that we received a LOT of requests to do so is an understatement! The launch was a crazy success, and using the mini versions as list builders/lead magnets has added a LOT of new customers over the past few weeks. Financially, it was our biggest product launch to date, and it continues to be a great seller for us. As a list builder giveaway? It's been phenomenal!!


So, what was the hesitation, you ask? After all, Digital Planners are a HOT, HOT trend with no signs of letting up - so why did we wait so long to dive in?

Digital planners are a

very

different animal from the printable planners that we have been selling. There is a very intricate linking structure in place that makes any MAJOR edits tricky. Small ones, like color changes or text edits, are fine. Want to change the color of the tabs? A bit of elbow grease involved but easy enough. Want to add a new section in the back of the planner? Easy peasy!! Want to start moving the pages all around and re-organize the whole thing? MAJOR DISASTER!!


LOL! The planners are created in Master Slides (or Slide Masters if you are a PPTX person) and once you get the hang of it, you will wonder what the big deal is! Although there is a bit of a learning curve to working with MasterSlides, it's the best way to work with either Keynote or PowerPoint, and you will never go back to any other way!


But the #1 difficulty we see is that these are NOT backward-compatible to older versions of PowerPoint (ie 2007 & 2013). Yes, we can export the final product to a compatible version but this breaks the links in the document, rendering it useless as a digital planner. This is not our decision, it has nothing to with us but rather it goes to the core of the digital planner itself.


It makes perfect sense if you think about it: Digital planners are designed to be used on state-of-the-art devices - phones, iPads & notebooks - so it stands to reason that the latest software needs to be utilized. Everything we design is always made with the latest version of the software used, whether it is Keynote, Pages, Powerpoint, PDF or PhotoShop - and soon Affinity (thank you, Chrissy and Catherine!)

So here is the hard cold truth: If you want to get into digital planners, you cannot do with a 15 yr old version of PowerPoint. I am really sorry but it just won't work!

Office 365 is $9.95 per month, and if you really want to create or sell digital planners, you need to make this investment - you really cannot create or edit them otherwise. Check it out here (NOT an affiliate link): https://www.microsoft.com/en-us/microsoft-365/buy/compare-all-microsoft-365-products-b

Let me re-phrase that: Yes, you can create one, but in all likelihood, all your work will be for naught when you export to PDF, because the linking structure will not carry over.
This is such a small investment - but it could be life-changing for your business because this IS a huge trend - and the 'hot' planner season is almost here!! And we have some really, really fabulous new planner concepts coming out that you will not want to miss!


And yes, I said 'concepts, not 'designs' ;-)

As a content creator, we try to offer a product that will work for as many customers as possible - but no matter what you do, there will ALWAYS be compatibility issues for a small number of your customers simply because there are so many variables involved between operating systems, browser settings, security software and so much more.


If it means that you buy one less PLR product for a couple of months, then make the decision to do that, because upgrading your software is that important!

It's impossible to achieve 100% compatibility for everyone - but taking the simple step upfront to ensure that you are creating with the right software is a HUGE step in the right direction!
And of course -
if you bought Ruthie's Birthday Bash Bundle through us -
get ready to learn all about working with your
Digital Planners in our upcoming Zoom session!
It just keeps on growing!!! Over $1700 in products for $27!!! This is all focused on our Low Content niche, so you are not going to wind up with digital dust again!! There is enough great content in here to fill up your store and keep you busy 'repurposing' for the rest of the year!

BUY THROUGH OUR LINK BONUS: Get your choice of any TWO 2021 Digital Planners released from now through the rest of the year!! We have at least 3 separate releases of 2021 Digital planners planned in the next 60 days - and each release is going to be a different format, with new templates ;-)



PLUS: A Zoom session to learn how to work with and edit your Digital Planners! This WILL be recorded!!




ADDED BONUS FOR DELUXE BUNDLE UPGRADE:
A special Zoom group session where we will go over setting up your landing page, your welcome and 'nurture' email sequence, and answer as many questions as we can about getting your foundational pieces in place as either an affiliate or a product creator/seller. We will be using BirdSend for the demo, and if you don't have a service yet for your email marketing, they have a free 30-day trial we can hook you up with before the session. You will get copies of the mindmaps and emails used in the session as well.
===>>> GET IT NOW!!
•••••••••••••••••••••••••••••••••••••••
• On sale from Coach Glue - Freedom Journaling is an excellent course for anyone in the Law of Attraction, Manifestation, Visualization or Vision Boards niches. This is a huge course that includes:
• 4 Course Lessons Completely Written for You
Course Workbook with Worksheets, Exercises, and Checklists
Facebook Livestream Theme Script to Generate Buzz for Your Course
Facebook Livestream Launch Page Copy
Sales Page Copy to Sell Your Course
10 Done-for-You Social Media Posts
• 5 Blog Posts to Warm Your Audience Up for Your Upcoming Launch
• 5 Email Templates to Promoting Your Livestream & New Course


BONUS

: 3 all-new Printable 30-page Journal designs. Ready to go as a product or lead magnet, just add your logo!
••••••••••••••••••••••••••••••••••••••
TO COLLECT YOUR BONUSES
Please put BONUS

in the subject line!!
•••••••••••••••••••••••••••••••••••••••
So back to work - I hope you all have an amazing and safe weekend!!

P.S. You can reach us by simply responding to this email - we actually do respond!! See all of our products or login to your Member's area at PLRoftheMonth.club
Please note: This is a commercial email, and you are receiving it because you signed up to one of our lists at some point in time. If you don't want to receive our newsletters anymore - just click the unsubscribe link at the bottom of this email. If you purchase a product through a link in this newsletter, we may be compensated for that purchase as an affiliate of the product. Then again, we also include lots of links to other websites and cool stuff for you, just cuz we are nice peeps and that's the way we do things. ;-)