Want to read this online? Go here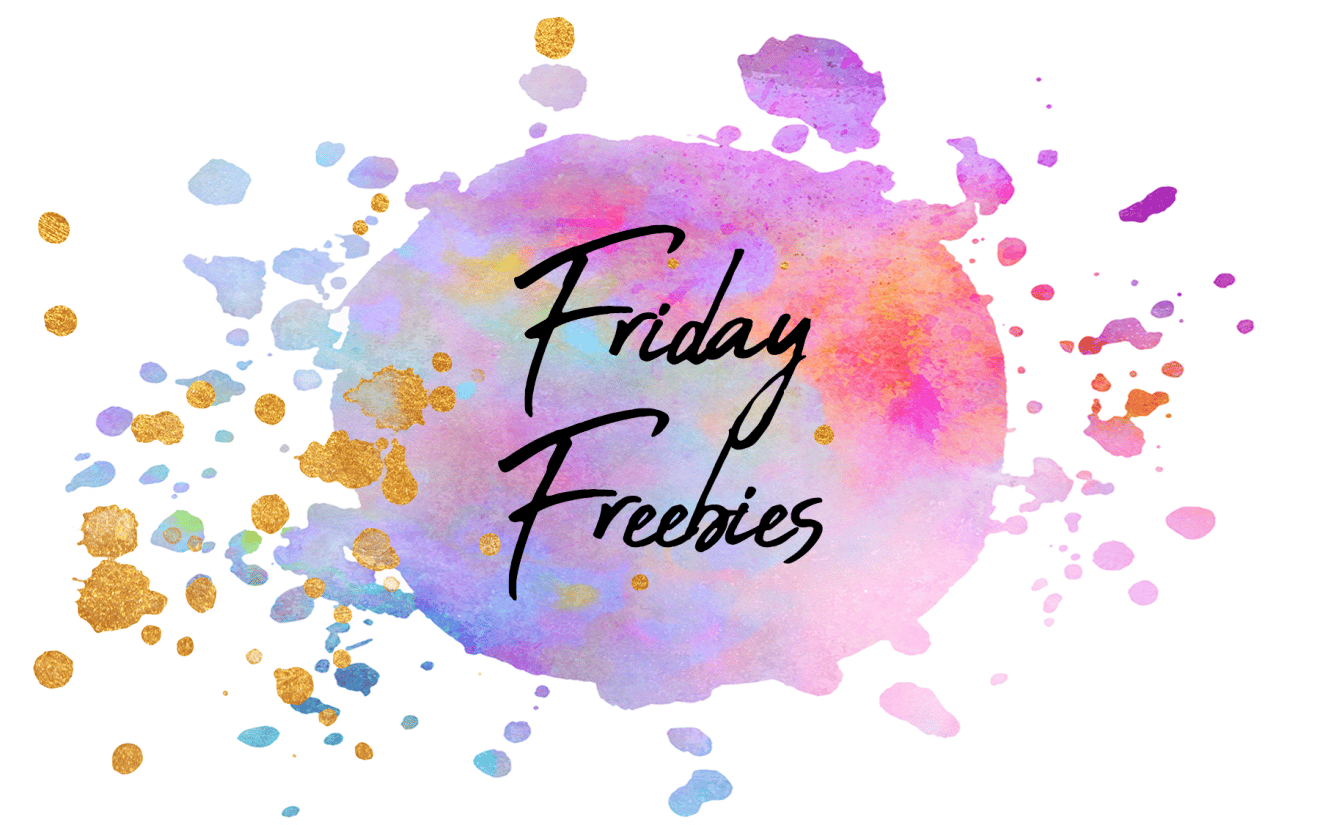 Hi, Everyone!

There's a nice mix of freebies for you today, some new products AND our gift today is a batch of CAT MANDALA coloring pages. Some of you may have these already (sorry!) but I think this list has grown a lot since then so hopefully this is a new gift for many of you, And don't worry, have some new gifts coming up on Monday for everyone!


In our Pinterest group next week, we are going to be working on a pinning strategy to promote Ruthie's upcoming Birthday Bash Bundle. This has been such a fun project and I just want to say a big 'Thank you!' to everyone that has participated!


I am really looking forward to the BC Stack implementation group, too. As a group we will be deciding the topics, but as we did with the Pinterest group - whatever the topic, we are going to make sure you have the foundational pieces in place as well. You cannot jump into blogging or list building activities until you know how to set up your optin form or your Welcome email sequence. We may be making a gazillion dollars a month yet, but we are doing pretty okay, and landing on a lot of leaderboards, so we do have some of this figured out ;-).


And the best part? We are willing to share what we know, so if you need some help getting over the hurdles, grab BC Stack before it disappears and come join us!


•••••••••••••••••••••••••••••••••••••••
BC Stack
It Leaves Us July 25!!
Only one more day, and we will stop hounding you about this! But the truth is that it really IS a phenomenal deal and if you are waiting til the last minute in the hopes that I am going to add even more to the bonus? Sorry, but it ain't happening because I don't know what else I can add! The group coaching is a true open-session Q&A style format, and you WILL have a chance to get your questions answered, and chances are that whatever hurdles are in your way, we can get you through them. In our current Pinterest group, we have debugged websites, reviewed pin funnels, created mailing sequences and walked through setting up an autoresponder. We can probably help you, too!

Promo Code that can be used three times for 25% off ANY purchase (no expiry)(Valued up to $110.00)
Promo code any 2 planners from the new digital bundle dropping shortly (it's a fully dated one!) (Valued up to $54.00)
The group will choose a topic for an implementation project - minimum of three 90 minute live sessions, with replays (our Pinterest group has been amazing - we just wrapped our 4th session, and about 11 hrs of video so far) (Value: PRICELESS!)
NEW BONUS: Pick any current or future product released within the next 90 days for free. Yes, this means that you can even get the super bundle of ANY Toolkit we release. Value of this bonus is up to $147!!

(And yes - if you already purchased through our link - you get the new bonuses too!!)
•••••••••••••••••••••••••••••••••••••••
New Today!!

• Here's a RARE chance to stock up on

Ruthie's Digital gorgeous papers

- Ruthie is retiring them all, and will no longer be selling them after this event! The colors are gorgeous, and there is something for virtually every taste here. You can buy individual packs or the whole bundle!
Use Coupon Code: RETIRE20 (can be used up to 5 times per customer)
BONUS: Buy through our link and get 25% off your next purchase from us - just send me your receipt to [email protected]
•••••••••••••••••••••••••••••••••••••••
This is one of those great 'core' products that you can pick up dirt cheap and use to create a ton of products. Use promo code BINDER to get it now for $9.95
BONUS: Lorrie doesn't include covers, so pick it up through our link, and we will add 5 covers (ready Monday)
•••••••••••••••••••••••••••••••••••••••
BONUS: I love this theme and you will love the 5 new covers I am working on! Will be ready for you Monday
•••••••••••••••••••••••••••••••••••••••
• From my very own hard drive ;-) - Some of you may already have these - we gave these away as bonuses last year: CAT MANDALAS!!
These are extremely silly and fun and you have full rights to them to do as you please (there are 11 of them!)
• BookBub.com: I love to read - especially when my schedule is jammed up, I need those couple of escape-y chapters before bedtime to wind down! BookBub.com sends you free releases and deep discounts on your fave authors


• Flodesk: If you are still looking for the perfect or even a backup email service you might want to check out Flodesk. An email service that is both efficient and pure eye-candy - I challenge you to NOT want to use this one just based on it's beautiful interface! LOL Free 30 day trial and unlimited emails for only $19 a month.


TO COLLECT YOUR BONUSES
Please put BONUS

in the subject line!!
•••••••••••••••••••••••••••••••••••••••
Have a wonderful and safe weekend!

P.S. You can reach us by simply responding to this email - we actually do respond!! See all of our products or login to your Member's area at PLRoftheMonth.club
Please note: This is a commercial email, and you are receiving it because you signed up to one of our lists at some point in time. If you don't want to receive our newsletters anymore - just click the unsubscribe link at the bottom of this email. If you purchase a product through a link in this newsletter, we may be compensated for that purchase as an affiliate of the product. Then again, we also include lots of links to other websites and cool stuff for you, just cuz we are nice peeps and that's the way we do things. ;-)