Want to read this online? Go here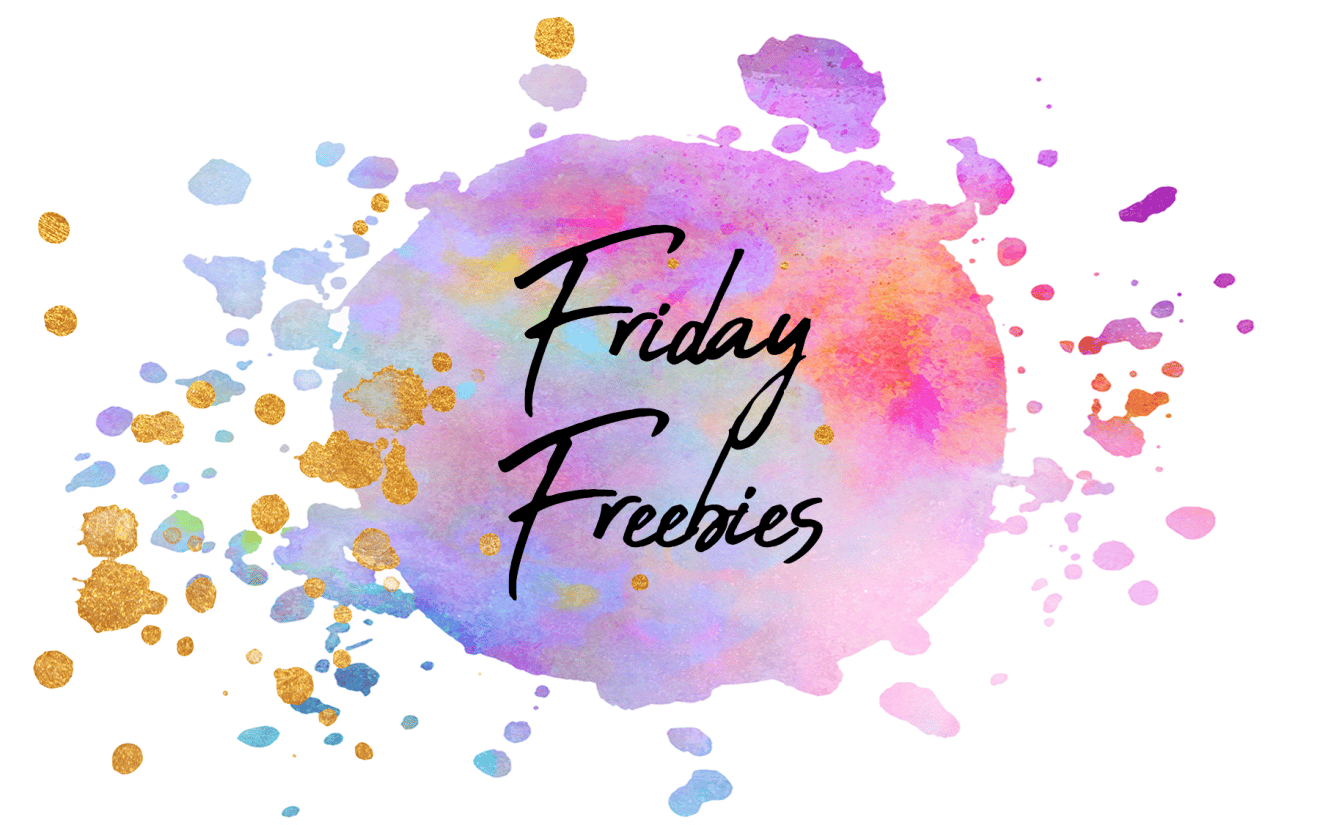 Whew! Summer is here today in full force as we are hitting the 90s with humidity to match! And that means that I will look like Shirley Temple on a really bad hair day for most of the weekend...and please, if you don't remember Shirley Temple, I do NOT want to hear about it.... ;-)


LOTS of great goodies for you today, including a free online concert this afternoon from the folks at ConvertKit. One of the things I am missing the most this summer are the abundant free outdoor concerts that are the norm for Cincy this time of year. I have lived in dozens of cities, 5 states and 2 countries, and have never seen a city that is so alive with free music in the summer - you can literally find a concert every night of the week (although you might need your umbrella!). But this year, of course, it's all on hold, and the city is quiet, and a big thank you to ConvertKit for a different kind of virtual event today!


So off to FREEBIE FRIDAY!!!
•••••••••••••••••••••••••••••••••••••••
Two New Giveaways are launching today!!
And between the two you can pick up a
whopping

$75

in credits with us!!
Live at 10 AM today - Summer Sizzlin' is the new giveaway event from Carolyn Hansen and Scott Case, and has a good selection of products (about 60) with a heavy slant towards self-help and personal dev. We have 2 mini-planners in this one -and each one comes with a $25 credit for any future purchases with us!
Build Your Successful Online Business features a good mix of new names and folks you know such as Ruthie Bowers, Ellen Finkelstein and us! There are about 80 gifts available AND a $25 credit from us plus 2 of the new mini-planners so don't miss this one!
Ruthie has two gorgeous new "MIX & MATCH" bundles out and I LOVE the color scheme! She's also taken an approach that I really like - technically one product is the upsell of the other - but they are complementary to each other and are truly two standalone products - and you can see them both and get either one or both of them!

More Freebies......


• Something a little different today: Mary Morrisey is hosting a free online summit tomorrow with Bob Proctor, Sonia Ricotti and Lisa Sasevich. The topic is "8 Secrets For Multiplying Your Money" and starts at 12noon EST. You can register here: Abundance Summit


Creative Freebies:
• From Brusheezy, these Photoshop brushes:

•••••••••••••••••••••••••••••••••••••••
Jason's new Mermaid Coloring Pages bundle: These are definitely for the younger children's coloring books and if this is your niche, these should sell well.
BONUS: My bonus is 3 covers, and 3 coloring scenes that you can just drop one of the little mermaids into ;-). These will be ready Monday.
•••••••••••••••••••••••••••••••••••••••
4 DFY 2020 weekly planners

4 DFY 2021 weekly planners

10 Patterned Backgrounds in 3 sizes - 6x9, 8x10, 8.5x11

6 Matching Plain Colored Digital Papers

comes with commercial use rights
Coupon code: MIX20 saves 20% thru end of day July 20
BONUS: These covers are geometric, so my bonus is 5 FLORAL covers in the same color scheme
Undated Weekly Vertical Planner - 2 pages per week (2 different backgrounds)
2020 and 2021 Dated Weekly Vertical Planner

2020 and 2021 Monthly Calendar Pages in 2 styles

Daily Prompt Journal Templates

15 New Digital Papers
Coupon code: MIXADD20 saves 20% thru end of day July 20
BONUS: These covers are geometric, so my bonus is 5 FLORAL covers in the same color scheme
•••••••••••••••••••••••••••••••••••••••
Pamela is very knowledgeable in this space, and this is terrific core content to build out an entire product line!
BONUS:

5 beautiful coordinated covers (release: July 20)
•••••••••••••••••••••••••••••••••••••••
• From Jenn Brockman: A set of Shamanic Planner Templates

that work beautifully with her previously released spiritual products. This is an extremely active and growing niche that is very underserved with quality products.
BONUS:

5 beautiful coordinated covers (release: July 20)
•••••••••••••••••••••••••••••••••••••••
TO COLLECT YOUR BONUSES:


Purchase through our links, then




please send your receipt to:


[email protected]
••••••••••••••••••••••••••••••••••••••

P.S. You can reach us by simply responding to this email - we actually do respond!! See all of our products or login to your Member's area at PLRoftheMonth.club
Please note: This is a commercial email, and you are receiving it because you signed up to one of our lists at some point in time. If you don't want to receive our newsletters anymore - just click the unsubscribe link at the bottom of this email. If you purchase a product through a link in this newsletter, we may be compensated for that purchase as an affiliate of the product. Then again, we also include lots of links to other websites and cool stuff for you, just cuz we are nice peeps and that's the way we do things. ;-)