Use promo code LONGWKND to get 40% off

EVERYTHING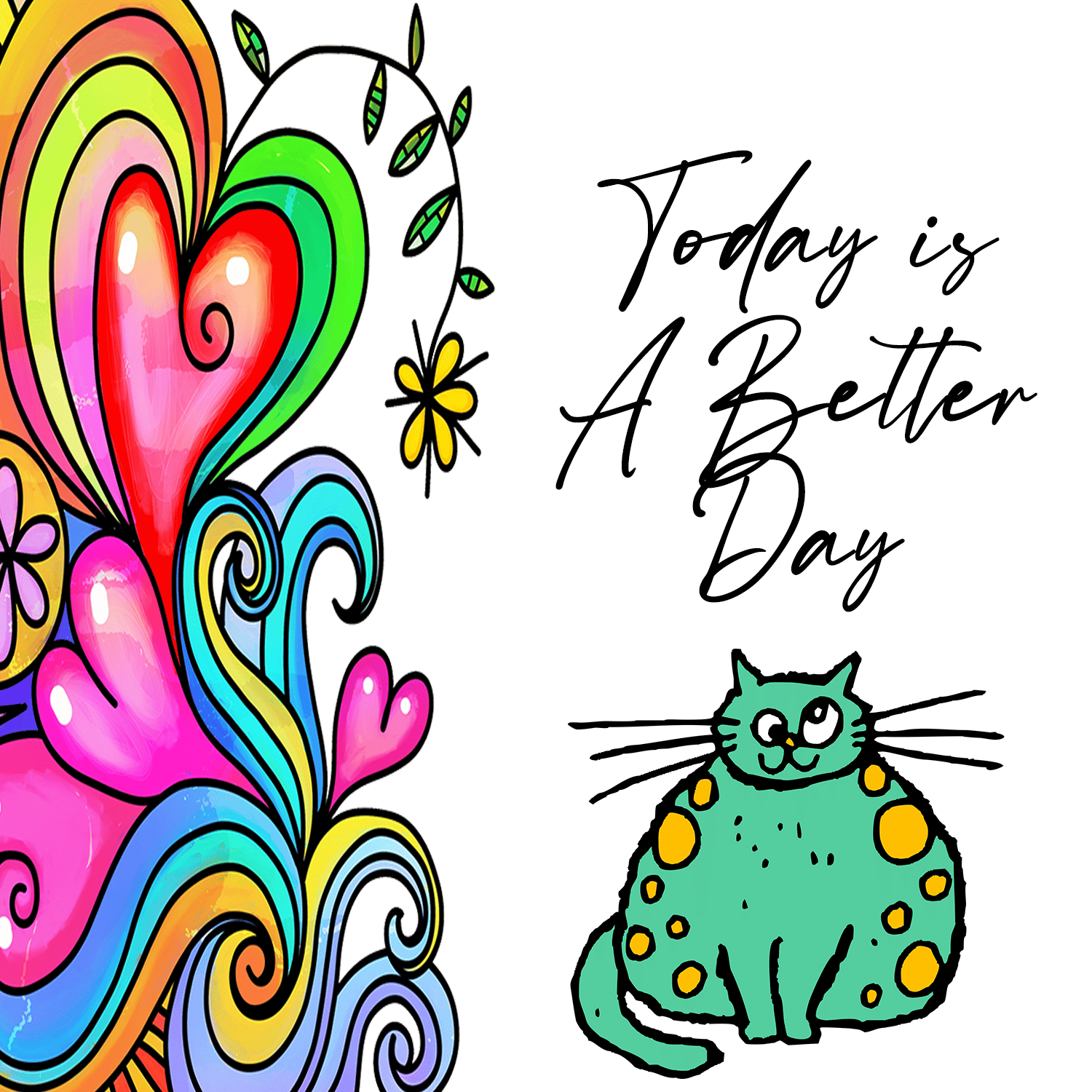 And that to-do list just keeps on growing - if I tick off one, I find myself adding 2. But it's all good because I set some outrageous goals for myself for the summer, so although swamped - I am okay with it. I figured if I was going to be stuck home for the summer - I might as well utilize my time! Most of us can power through pretty much anything for 90 days - even at my 'advanced age'. LOL


And it is energizing to see your goals take shape as your new reality. I know many of you that have participated in our recent groups know exactly what I am talking about because I am getting some of the most amazing emails! The excitement and feeling of accomplishment come through loudly as members of our new community are launching their first products, participating in their first events, and finally seeing their email lists take shape!


But most of all, I think we are all having fun, and that is a very important thing that people often overlook when starting a new venture: if you do not like the work, you will not stay with it. If you do not like what you are doing, you will eventually come to resent it, and no matter how profitable it may be, you will be miserable.

That is NOT why we do this! And trust me - starting out takes time and serious effort. There are short cuts, like our products, but you are still going to have to do some work. And if you aren't having fun - then it is just another JOB.


So whatever you are doing, find a way to make it both enjoyable AND profitable!


Julie Coffman's Goal Getter Profits Challenge just opened up for enrollment, and HEADS UP...it is not cheap. But I missed out on it last year, and decided I was going all in this year. The timing is terrible - it starts right in the middle of our Start Your Side Hustle Giveaway, Sept. 14 - but let's face, the timing is NEVER perfect for anything, so I said what the heck and signed up. And yes, I went for the 2 payment option ;-)


I would LOVE to do a bonus for this but what does everyone need or want at this point? More planners? More training? Do follow up after the challenge with our own group for 3 or 4 sessions to make sure everyone REALLY makes it over the finish line? I don't know exactly what you feel like you need at this point - in fact so many of you have made such incredible progress since we started working together that I am not sure you really need much more hand-holding!!


BUT - if there are a few of you interested in Julie's course, let me know what you think would be the bonus to really make it a 'no brainer' for you.


•••••••••••••••••••••••••••••••••••••••
Big Sales and Great Launches!

Time to stock up with some
spur-of-the-moment long weekend sales

• Yes we are on sale, too! Use promo code LONGWKND to get 40% off

EVERYTHING

on our site through Monday, Sept. 7 - you can see it all at PLR of the Month Club
(Note - all of the dated planners are 2020 - the all-new 2021 planners have not been released yet - BUT the 2020s all include oodles of undated templates and graphics so still a great deal)
Seriously= she has 20 of her design resources kits on sale for $10 each or all 20 for $147 (these normally go for $27 apiece so a really great deal!) NO COUPON NEEDED
Save 20% when you buy 2 to 3 products.
Save 45% when they buy 4 or more products.
No coupon needed, just stock up the shopping cart and have FUN!!

• From Sue at

Createful Journals

comes the Pretty Printables for Productivity & Profit
If you recently purchased D'vorah's course, I think this is a very complimentary course that will help you develop a well-rounded portfolio of products (remember that broad foundation we always talk about!) Through Sept. 7th take $20 off with Coupon PRETTY


A gorgeous set of Digital Cover Templates for Affinity Designer! This is a set of 6 cover styles, each with front, back, and open layouts that can be filled with any pattern or texture that you want. Editable coils and rings included as well as a set of 8 tutorial videos covering each style's editing options, building new coils/rings, and adding backgrounds/exporting. Catherine is the Queen of Affinity training so you really want to check this one out! $10 discount through Sept. 10 - no coupon needed/
• Trying to get your PLR piles under control? Check out Rachel's PLR Organization Strategies Power Pack!

HINT: If you bought D'vorah's course, This is a PERFECT product to convert to DIGITAL

!!! It includes both written content and planner templates and is a perfect product to take digital with the techniques we recently learned! Get $10 off with

coupon code CLEANUP now

through Tuesday the 8th
•••••••••••••••••••••••••••••••••••••••
Erica Stone: RecurMe Commissions
Well, this is a sign of how busy I have been this past week - this launched on the 27th, and I just saw it for the first time last night! And yes, I purchased it too! First of all, everything that Erica puts out is top-notch, and original - and this is no exception. Yes there have been other products on recurring commissions - but none have gone into the depth and detail that Erica has - this not only includes 140 recurring commission programs, but she also has included sales stats for the programs, EPCs, refund rates, and suggested hashtags.
••••••••••••••••••••••••••••••••••••••
New To aMember??
aMember is probably the most widely used membership & affiliate management software in the PLR niche today. It is stable, feature-rich and since so many of us use it - it makes it much easier for customers AND affiliates! I have been using it for about a year now and am FAR from being an expert - however, Lynette and Kelly ARE experts when it comes to aMember! Their course, Member Skills, will get you up and running in no time!

===>>> CHECK IT OUT HERE:

Member Skills
•••••••••••••••••••••••••••••••••••••••
Have a fun and safe weekend!!! YES, A WEEKEND!!!

P.S. You can reach us by simply responding to this email - we actually do respond!! See all of our products or login to your Member's area at PLRoftheMonth.club
Please note: This is a commercial email, and you are receiving it because you signed up to one of our lists at some point in time. If you don't want to receive our newsletters anymore - just click the unsubscribe link at the bottom of this email. If you purchase a product through a link in this newsletter, we may be compensated for that purchase as an affiliate of the product. Then again, we also include lots of links to other websites and cool stuff for you, just cuz we are nice peeps and that's the way we do things. ;-)