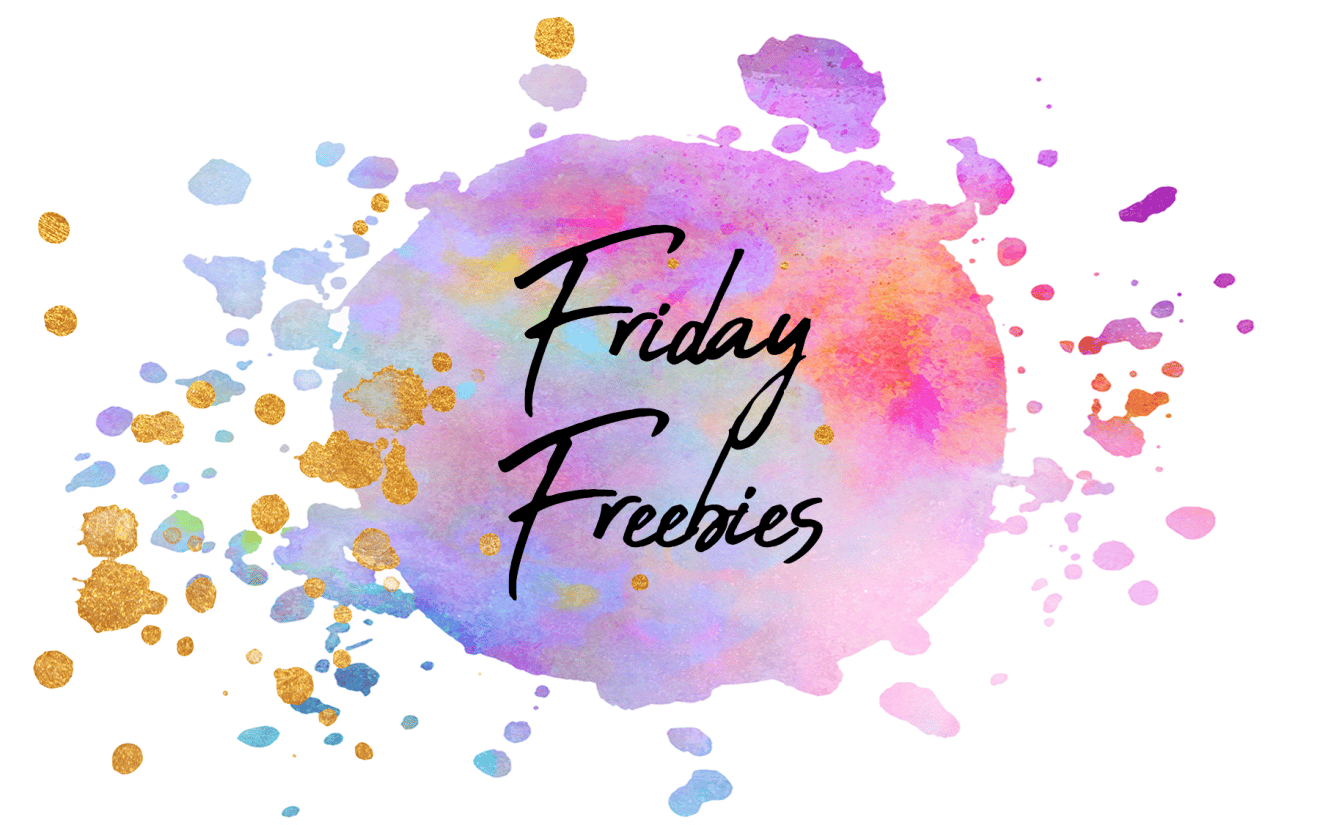 And we posted the bonus sets online....
Wow!! Seems like this week has flown by! Crazy that today is Friday already and today we are going to...uh...no, wait, we are going nowhere still!


The 'Shelter in Place' edict was supposed to have been lifted today, but instead, it was extended to May 29th. After 6 weeks - what's a couple more, right??


BY REQUEST: I have posted the bonus sets from the Crystal and Tarot packs here for your perusal: Crystal & Tarot Bonus Sets. (You will be able to purchase the Lightworker Tarot Set and the Crystals Healing Intentions from that page as well - no need to come back here!)


On to the Friday Freebies now...
• The Thriving Thought Leader Giveaway
A really impressive list of participants - but you will definitely want to 'pick and choose' here as there is simply too many to download everything! But some of the biggest names in the health, wellness and personal development space, so highly recommend you take a peek! Although it is not PLR, you will definitely get material that give you ideas and insight into what is working today with the top names in this niche.


• Need some soft ocean waves to relax with? Help with your focus or drift off to sleep: Try this Soothing Wave Sounds from YouTube!! Hopefully, it won't remind you of that spring break you had planned...

• I love this new font I found today from FontBundles.net: TailsMermaid
(HINT: Sign up for their newsletter to pick up another really nice script font!)

• At sister site DesignBundles.net - these gorgeous Brightly Colored Linen Papers


• Free Printables for the Kids - no PLR, just lots of fun!
From Education.Com - a huge collection of worksheets, coloring pages and all kinds of activity and learning printables.
And one more: Free Worksheets, mazes, coloring pages and teaching tools of all sorts here


• From Udemy: Free Cooking Classes
• Top 10 Free Online Baking Courses Sigh - I never met a baking class I did not love ;-)

• Now, this is a REALLY unusual one: a free guide to Understanding and Healing Your Vagus Nerve. Many of you are probably scratching your heads, but my hubby had a medical issue for years that caused him to suddenly pass out. First time? Thought he was gone for good! Once we discovered it was caused by pressure on this nerve, and how to deal with it - problem gone! The thing is, it is the longest nerve in the body and can affect SO MANY THINGS! If you have any chronic health issues or just want to feel better - check this out!!
________________________________
That's it for today's free goodies - just a quick peek at a couple of this week's top launches:

•
Lynette from ThriveAnywhere has an AWESOME Product Launch Workbook dropping today - this is going to be a great seller! This tracks all steps of launching your product - and I do mean ALL of the steps! This is really one of the best products I have seen in a while in this niche! BUT...there is no Social Media & Ad Tracker so we got ya covered with our bonus:
BONUS
: All new design set for our Social Media & Ad Tracker - makes a great optin, bonus or upsell for the core product! FULL PLR of course! (will deliver Friday)
______________________________
This is a MASSIVE bundle of Social Media 'Done-For-You Brainstorming": 12 Month Social Media Marketing Calendar with Over 365 Post Ideas + 495 Copy & Paste Quotes and More... Everything to Create a Whole Years Worth of Content and Promotions in just about any any niche! BUT....it looks any variety in COVERS for the PLR reports!!
BONUS
: 5 all new cover designs (will coordinate with the interiors in the bundle. Will be delivered Tuesday).
______________________________



Featured Products This Week!
See the bonuses for these here:
Crystal & Tarot Bonus Sets

Gabby from A Cup Of Zen released
Getting Started With Crystals to Set Healing Intentions Done for-You Package
. It includes pre-written content on the topic of using crystals to manifest healing intentions, a low content planner and journal, plus extra goodies that are editable in Canva and PowerPoint. This is a HUGE bundle of content that includes 5 articles, 4 watercolor crystal graphics, and both Journal and Planner templates. It also includes sales page copy PLUS links to affiliate programs!!
Use coupon code: HEALING to get $20 off through Sunday, May 3rd and

use coupon code

GOFARTHER

to save $20 on the additional bundle of watercolor crystal images.



BONUS: 3 new Crystal Graphic sets - each set will include an original cover, background and title banner. You can mix & match these to create 9 completely new products! Should be done later today - samples above!
===>>> GET IT HERE: Getting Started With Crystals to Set Healing Intentions Done for-You Package.
______________________________
Next up - we have the
Light Worker Tarot Pack
from Pamela Busby at
LightWorkerPLR.
This is a really original planner/workbook/journal for keeping track of your readings and includes 10 templates specialized for doing card readings. Each template spread lets you create professional looking
tarot
journals and planners for yourself or for clients. BUT...the bundle does NOT include any covers or backgrounds, so yes, you guessed it...we will have them for you!



BONUS:

3 new TAROT Graphic sets - each set will include an original cover, background and title banner. READY NOW!
•••••••••••••••••••••••••••••••••••••••
TO COLLECT YOUR WONDERFUL BONUSES:


Purchase through our links, then




please send your receipt to:


[email protected]

•••••••••••••••••••••••••••••••••••••••
Have a wonderful day!!! Stay safe and we WILL get through this!!!
P.S. You can reach us by simply responding to this email - we actually do respond!! See all of our products or login to your Member's area at PLRoftheMonth.club
Please note: This is a commercial email, and you are receiving it because you signed up to one of our lists at some point in time. If you don't want to receive our newsletters anymore - just click the unsubscribe link at the bottom of this email. If you purchase a product through a link in this newsletter, we may be compensated for that purchase as an affiliate of the product. Then again, we also include lots of links to other websites and cool stuff for you, just cuz we are nice peeps and that's the way we do things. ;-)