Want to read this online? Go here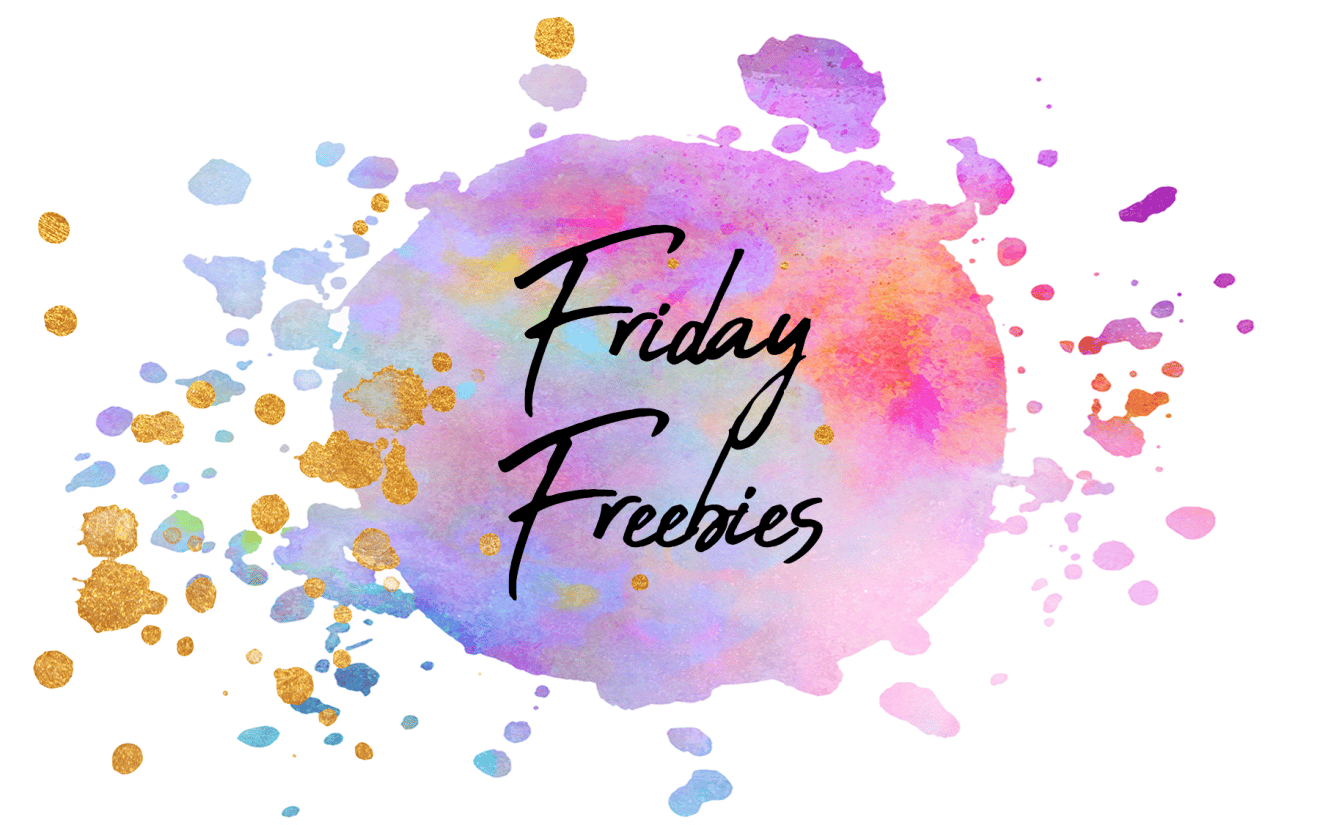 Happy to say I am close to catching up on the outstanding bonuses - just finished the covers for Gabby's launch and will be uploading shortly, so look for an email if you are waiting for that one! Almost done with the ones for April's organizational hacks, and again - my apologies, the right hand was just not cooperating this week!


We got freebies today! I was up at 3 am again last night, as my right hand was screaming at me once more, but I put the time to good use, and found some REALLY great resources for you today - I mean, really, really great resources, that I cannot wait to try out myself! Fortunately, surfing online is not nearly as tough on the hand as design work is ;-)


Before I forget, I want to give a big shoutout to everyone that participated in our SEO & Traffic Zoom chat yesterday. These are becoming true Mastermind sessions, with everyone sharing expertise, asking questions, and giving help. There are so many people with such different yet complementary skillsets that it seems someone can help with almost any need right now! And underlying it all? A true sense of camaraderie and cooperation rather than competition. Lots of good stuff to share, and we hope you can join us all next week - 3:00 PM EST, every Thursday. Zoom details will be in the Wednesday newsletter.
•••••••••••••••••••••••••••••••••••••••

As you know, I RARELY promote anything that I consider to be 'high end'. There are so many great tools and tutorials out there for free - or at least very reasonable - that I rarely find it necessary to cough up more than $97 for anything, and I don't expect you to, either. But I am making an exception in this case, with the just-released Affiliate Pinning Success by Kristie Chiles and here is why: it is focused on using Pinterest to make money on the products that we all create!! Yes, her course gives you the tools and resources to make money promoting low/no content PLR, and she even gives you lists and Pins and emails for the companies and peeps you already know and trust - but now you will have the knowledge and tools to promote these affiliate programs on PINTEREST. While Kristie does have a couple of courses out - she is mainly an affiliate marketer and is in the 6-figures range now - with the bulk of her income coming from her Pinterest work, so the focus of her course is Pinterest from an Affiliates standpoint - and the main programs that she promotes are from people that you know and trust such as Thrive Anywhere, Cindy Bidar, Piggy Makes Bank and even us!! I did not even know we were mentioned until I went through the course!

You also get a TON of bonuses with the course, including Pins to match the programs!


And of course....we will add a bonus if you buy through our link, too!

! It's actually a 2 part bonus: First up, $50 off your next purchase (yes, even the next digital planner set!) and three 90 minute implementation sessions! We will provide you with 20 additional editable Pins, and as a group, we will follow through the course, using our new Pins & video Pins, creating new boards, group boards, learning and utilizing Kristie's techniques.


And if you want to know WHY I am so excited about her techniques - it's because she was far and away my #1 affiliate for the digital planner launch. Kristie made MAJOR bank and I wanna learn from people that can do that!!
TO COLLECT YOUR BONUSES:


Purchase through our links, then




please send your receipt to:


[email protected]
••••••••••••••••••••••••••••••••••••••
And on to Friday Freebies!!!
One of the recent topics on our Thursday calls was paid versus free tools, so I thought I would do a round-up of some of the free tools that are available as a substitute for the paid versions. Please note that I have not tried all of these and I cannot promise that they will deliver the same results as their paid counterparts!
• GrowthTools.com
I totally tripped over these when I could not sleep last night - and what a find!! This is a whole suite of tools to generate more traffic, assist in your marketing efforts and more - you just really need to see this one. My faves are GoViral, Welcome.ly, and Dripscripts
• Looking for an easy to use video platform with all the bells and whistles and zero cost? Check out

Vidyard!!!

• Need a good screen recorder/capture tool? Here's a bunch to consider (my personal favorite is screencast-o-matic or Zoom!): 10 Best Screen Recording Tools

That should give you things to look at over the weekend, because I am sure that you have nothing else to do, right?? LOL I hope you have lots of fun things to do over the weekend!!
Re: Outstanding bonuses: The mini-planner bundles have been delivered, and if you purchased the FireLaunchers PLR this week, please visit HERE and pick out one of the new mini digital planners for your bonus. I am running behind on the covers due for the other bonuses but will have out shortly!!
TO COLLECT YOUR BONUSES:


Purchase through our links, then




please send your receipt to:


[email protected]
•••••••••••••••••••••••••••••••••••••••
Have a wonderful weekend, and I hope the sun is shining wherever you are!

P.S. You can reach us by simply responding to this email - we actually do respond!! See all of our products or login to your Member's area at PLRoftheMonth.club
Please note: This is a commercial email, and you are receiving it because you signed up to one of our lists at some point in time. If you don't want to receive our newsletters anymore - just click the unsubscribe link at the bottom of this email. If you purchase a product through a link in this newsletter, we may be compensated for that purchase as an affiliate of the product. Then again, we also include lots of links to other websites and cool stuff for you, just cuz we are nice peeps and that's the way we do things. ;-)