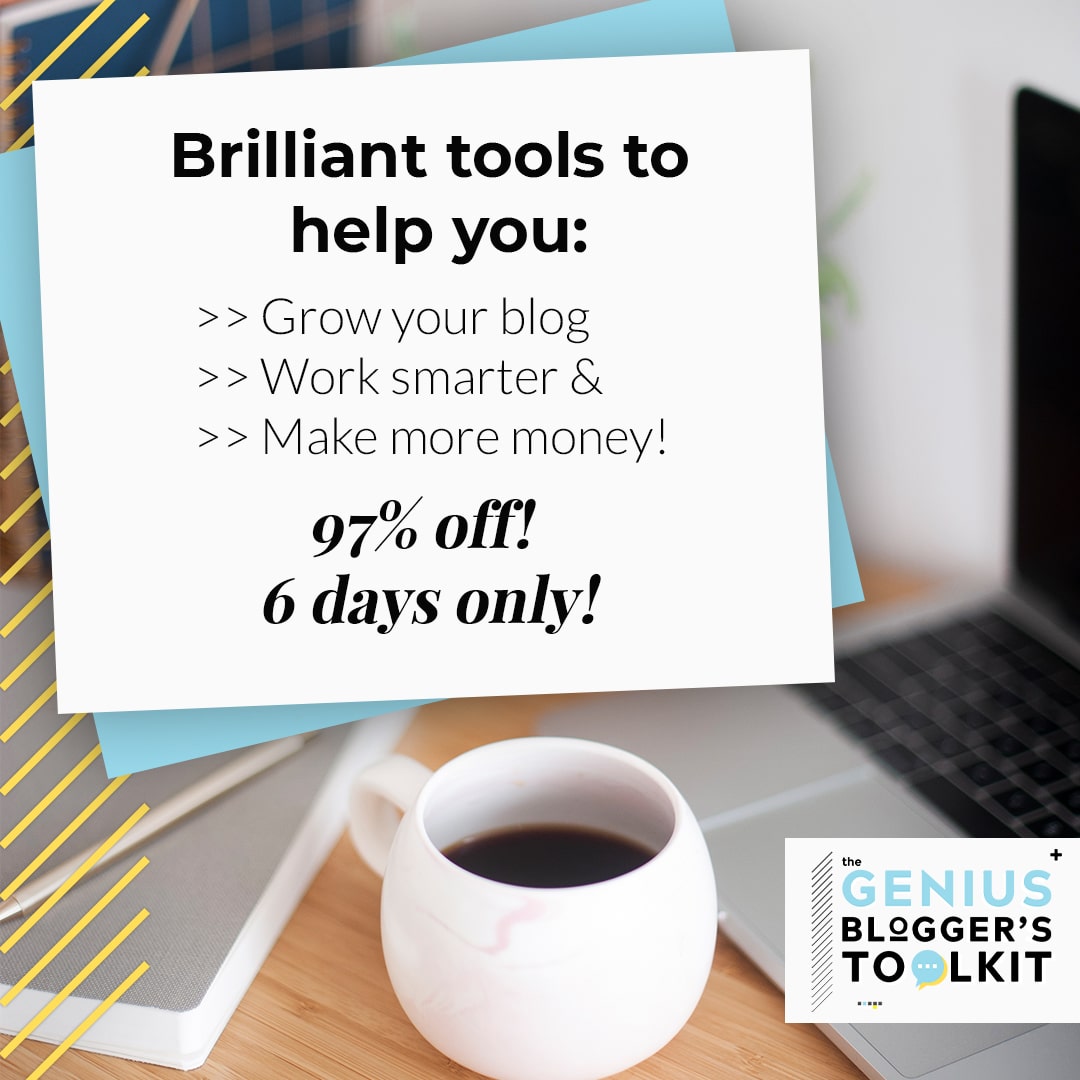 As I mentioned a couple of weeks ago, I have been on a bit of buying spree, all tools and training that we are using to get our businesses to the 'next' level, and so far, pretty much everything has been right on target ;-)


This week we are diving into Leonie Dawson's "40 Days to Your Ecourse" and I am thrilled to finally take the plunge to see first-hand how she has built her business. Her style is not for everyone, but then not everyone has sold $8m worth of her own products either, so I think I can learn a few things from her! If you enrolled through our newsletter, don't forget to send your receipt to claim your bonus, too!


I haven't seen the new Genius Blogger Ultimate Bundle being promoted too much yet, but this is an AMAZING bundle of blogging courses and tools by some of the top income earners in the blogging world. We've just launched a new project for the 'over 50' crowd called Venture55.com - focused on the over 50 entrepreneur - and so this bundle is very timely for us. It's a bit higher than what we normally recommend, but there are 94 products in the bundle!! So, no matter what your blogging issues are, from traffic to monetization, you will find some solid help to get you through to the finish line here!
There are some great bonuses for the Earlybirds AND the package includes 3 free months of Tailwind, 2 months of ConvertKit, 2 months of Stencil

and several other extended trials of well-known software. This is a really professional bundle and a huge value for the money!
BONUSES...of course!

P.S. You can reach us by simply responding to this email - we actually do respond!! See all of our products or login to your Member's area at PLRoftheMonth.club
Please note: This is a commercial email, and you are receiving it because you signed up to one of our lists at some point in time. If you don't want to receive our newsletters anymore - just click the unsubscribe link at the bottom of this email. If you purchase a product through a link in this newsletter, we may be compensated for that purchase as an affiliate of the product. Then again, we also include lots of links to other websites and cool stuff for you, just cuz we are nice peeps and that's the way we do things. ;-)