New to our newsletter? Welcome!
Looking for the unsub button? Check the bottom of the newsletter!

• For the week's scheduled events, check the
CALENDAR
• To find your download page for products you have purchased, login
HERE
Oh goodness...I saw this and did not know if I should laugh or cry - funny as hell and waaaay too true!! But funny nonetheless....

But the truth is that we often use so-called distractions to avoid doing the stuff we know we need to do...


Are you really addicted to social media - or are you avoiding creating that landing page because you struggle with it?


Do you honestly go down that rabbit hole of YouTube because you find those cat videos that funny - or is it because deep down you really don't want to do your newsletter?

The point is that it isn't always social media or some other third-party distraction or ADHD that derails us - sometimes it's just our subconscious helping us avoid the difficult tasks that we really don't WANT to do because they're tough, confusing or sometimes, just simply annoying.

And so by the end of the day, we are scrambling to get the bare minimum necessary things done to keep afloat.


But the bare minimum will never get us the success that we want.

This week I was doing some work in my aMember, and as I added a new product, I looked at the number - in about 27 months, I have created 302 products, and issued 385 coupon codes. Done by me. Not outsourced, all original content. Seriously! No wonder I was feeling a bit tired.

A spring chicken I ain't.

But you want to know the TWO magic secrets to creating all of those products?

Secret #1: I took ACTION.

Scared, overwhelmed, floundering for direction, and in the beginning, trying to find a few minutes here and there as I tried to transition from an extremely demanding career to a totally new one. Going from 30 years experience and reputation in one....to 0 experience and no rep in the other.

LOL. Yep. Crazy.


Secret #2: I get the stuff done that I don't want to do first thing in the morning.

I don't do anything else until it's done. I don't give myself the opportunity to get distracted or make excuses. I roll out of bed, grab the coffee (nothing is possible without coffee, sorry) and hit my to-do list. The tasks that are the first to be done are starred and those are the ones I do. The landing pages. The sales pages. All of the stuff that is 'grunt work' I get done first, because well, I AM the Chief Grunt.


If you find that you are not getting the things that matter completed because you keep getting distracted - dig down and find out why you are getting distracted!! Is it really outside things that are pulling you in - or are you practicing avoidance tactics without admitting it to yourself??

LOL I was TOTALLY guilty of this at one point in my life - it was amazing how I could work so darned hard and not actually get anything done - until I sat down and really analyzed what I was doing, and became conscious of the 'self-sabotage'.


Now if I could just get this productive with house-cleaning.....
And tomorrow - let's talk about the myth that freebie seekers are evil and out to steal you blind...
😊 So, this one is BIG for me - I am speaking at David Perdew's NAMS Marketing Trends Summit 2022!! There are only 8 speakers - 2 a day over 4 days - and I am in awe to be included with true icons of the industry such as Marlon Sanders, Sam Bakker and Chad Eljisr!!


David's put together a summit with 9 online business leaders who are focusing on the Marketing Trends in 2022 - and how we can all take advantage of these trends in 2022!


√ Lou Bortone - Video Outreach: Using Personalized Video to Get More Clients


√ Marlon Sanders - The 4 Step System to Build a Simple, but Solid Foundation for Your Business


√ Jeanne Kolenda - Save Time and Increase Engagement With Social Media Content


√ Sam Bakker - How to Kickstart 2022 With Virtual Events, Challenges & Bootcamps


√ Melody Wigdahl - Real World List Building: From 350 People to 11k List in 18 Months (WHOOP!! WHOOP!!)
√ Justin Sardi - Youtube Ads for 2022: How Turn $1 Into $4-8 Using Simple Youtube Videos Even if You Have Nothing to Sell


√ Chad Eljisr - Micro Products Blueprint: My Formula to Create Small, Fast-to-Produce and Easy-to-Sell Digital Products That Helped Me Build a Six-Figure Business


√ David Perdew & Jen Perdew-Houlk - Evergreen Affiliate Marketing: How to Take a One-And-Done Launch and Turn It Into a Long-Term Income Stream


√ Mike Hilton & Brad Hartwig - Bonus Session: "How to Double Your Sales in 30 Minutes"
The conference is $1.00 (yes, ONE DOLLAR) and you

get all kinds of goodies


for signing up - I hope you will join us!



PLEASE NOTE:

THIS IS

NOT

A TRIAL - THERE IS NO RECURRING FEE!!
THIS IS A TRUE $1.00

ONE-TIME COST

!!!


NAMS 2022 Marketing Trends Summit

BONUS:
Ok yes, it is silly to offer a bonus for a $1 product - but I want to show the "Big Dogs" that we are serious, and we know how to do this internet marketing thingie!!

So, sign up for the $1 conference
(no you do not even need to get an upsell!!)
and I will give you a $5 coupon for any product including the new Home & Family Management planners
dropping next week!!
Buy any upsell and get $10 PER UPSELL -
and they never expire ;-)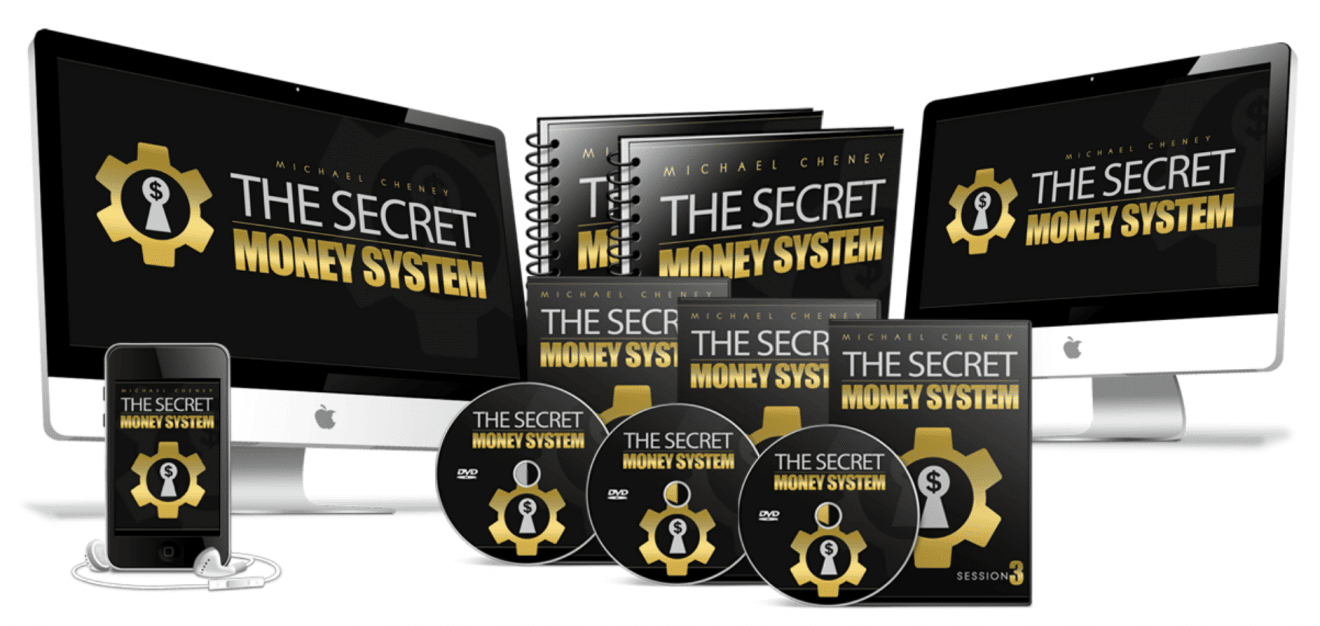 Confession: I use to avoid Michael Cheney like the plague. Thought his stuff was scammy, and pretty lumped him in with a bunch of others that put out crummy copy-cat stuff. Then I bought his last W+ launch, Fast Track to 1 Million, and realized what I had been missing. The man is brilliant, and I have become a huge fan. He knows what he is doing and his conversions are astounding - and he is on every leader board with a major prize. And no, I am not a millionaire yet but I am using a lot of things I learned in that one and they work ;-)

I just picked this one up today - $9.95 - and am looking forward to diving in as I have heard rave reviews from others.


Boot Camp Schedule!
Our first Boot Camp Workshop will be

Monday, February 1

, and then

every other Wednesday starting Feb 16th, at 2:00 PM EST

. I am setting up a group page and you will be able to find Zoom details, as well as replays, assignments, and any supporting material that we will use on that page. The page will be live no later than noon Thursday,

and your access details will be in your WarriorPlus purchase download area in your account. Just log in to W+, click on your account link in the upper right-hand corner, and click on purchases in the dropdown menu.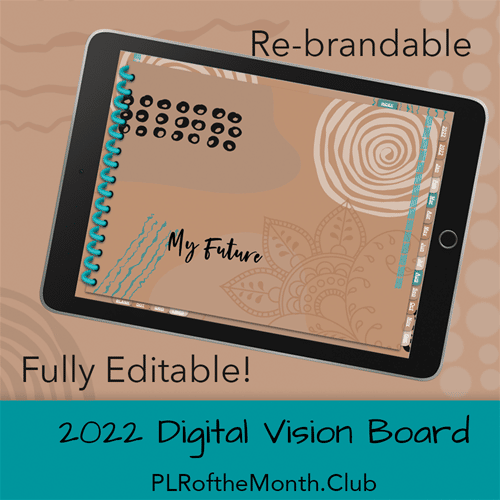 Petra Monaco's Best Year Bundle is live, and although it is a smaller bundle, there
are some very nice products in this one - including a FULL Digital planner from me as well as contributions from other folks you know and love: Jan Small, Becky Beach, Sharon Kinnier and many more. It's a great deal at $27.00!!

Best Year Bundle
Pinning Case Study - Make Video Pins That POP
One of my fave Pinterest peeps just came out with a new course, and I jumped on this one because interestingly, my pageviews on my site have SKYROCKETED in the last 90 days. - like from 9k to over 26k per month. Digging in, I discovered that a MAJOR part of that increase came from ONE Pin that I did LAST Summer!!! So, yes, I have renewed interest in getting my pinning activities going again!

I purchased everything in BOTH of these except for the coaching but I have not gone through them yet - I just know that I learned a lot from their last training and this is all updated fro 2022


ICYMI:


Tuesday Tutorials
• From Social Media Examiner - two very timely articles - and don't miss the pop-up for the free Instagram guide!

• Constant Contact (not affiliate friendly but I'll take the gift, thank you!) brings us the

2022 Marketing Calendar: Template and Marketing Holidays




• From The Search Engine Journal:
Back to work again!! See ya tomorrow at the Kitchen Sink!

P.S. You can reach us by simply responding to this email - we actually do respond!! See all of our products or login to your Member's area at PLRoftheMonth.club
Please note: This is a commercial email, and you are receiving it because you signed up to one of our lists at some point in time. If you don't want to receive our newsletters anymore - just click the unsubscribe link at the bottom of this email. If you purchase a product through a link in this newsletter, we may be compensated for that purchase as an affiliate of the product. Then again, we also include lots of links to other websites and cool stuff for you, just cuz we are nice peeps and that's the way we do things. ;-)