New to our newsletter? Welcome!
Looking for the unsub button? Check the bottom of the newsletter!

• For the week's scheduled events, check the
CALENDAR
• To find your download page for products you have purchased, login
HERE
Hi, everyone!
So...about those tamales....yep we did it! 3 dozen, carnitas and chicken, handmade masa, all wrapped up in cornhusks and tied with little handmade strings from those cornhusks. And the kitchen still looks like a rehearsal for WWW 3. Hopefully, we will have it all cleaned up soon - I am thinking maybe by New Year's Eve??? LOL

But right now? There is masa dough all over the place - had a bit of a masa explosion, and no, I am not sharing the details!! There are some things you just don't need the whole world knowin'....
••••••••••••••
Most people find this hard to believe, but I am painfully shy, and very, very much an introvert. Very much the nerd/geek, too, and if pocket protectors were available when I was a kid, I would have had one to match every outfit. I have also been more comfortable with animals and computers than human beings!

And yet, because of a bizarre series of events, I wound up in sales. Serious sales - as in traveling around the world and speaking to very large groups of people type of sales.

Not something you think a shy introverted type like myself would do, but it was a necessity if I wanted to succeed in my field, and I did. Oddly enough - although I am shy - I am also extremely competitive. If I am going to do something, I want to do it well.

So all of my life - I have been pushing my personal boundaries, and playing well outside of my comfort zone.

An example: being live on video terrifies me, and I avoided it like the plague for years - but I realized in 2020 that if I really wanted to ramp up my new business - I needed to get comfortable with Zoom....and guess what? Not only did I manage to do a few (YIKES!!!) LIVE Zooms last year - I actually had a blast doing it. Stage fright, much?? YES!!! But by making myself do it - by pushing myself beyond my comfort zone - I came out the other side with a whole new skillset ;-)

It's stressful, for sure. They call it a comfort zone for a reason, and when you step outside of it, well, you know it.

But it's also where you will usually find the best results. And in our world, that means the highest ROI, the most growth for your business and for your income ;-)

Today there are two products I really love for getting us out there in 2022 - Lynette's My 12 Month Life and Business Dream Planner and Coach Glue's My 12

Month Life and Business Dream Planner.




See below for full details - but these are both awesome new products for either your clients or for personal use!
••••••••••••••
Kitchen Sink PLUS
Tuesday, December 21
3:00 PM EST
Check your member area as the first products are uploaded and more to come tonight and tomorrow! Something very, very unique and fun this month - you won't want to miss it! Check your PLUS download page for your Zoom details.

The PLUS membership is open at the current price until December 31st!
Join now and get both November and December's products!

SEE BELOW FOR FULL DETAILS!
••••••••••••••
Advent Door #18 Just Opened!!
and today we find a

FREE GIFT

from...
Helen of ILovePlanners.com!!!


Click here to see this very special offer



(If you are as behind on the holidays as I am - you NEED this one!!)
NEW!!
This Step-by-Step Planner Covers (48 PAGES):
Step 1: Define Your Most Audacious Life & Business Desires
Step 2: Dig Deep Into Your "Big Why" to Stay Wildly Motivated (and Manifest with Way More Ease!)
Step 3: Clarify Your Desires to Get Fiercely Focused on Your Most Important Dreams
Step 4: Simplify Your Goals & Amplify Your Results with SMART Goals
Step 5: Pick Powerful & Impactful Goals (So You Can Ditch "Goal Overwhelm" & Make the Next 12 Months Your Best Ever!)
Step 6: Chunk Down Your Big Dreams Into Small Steps & Realistic Timelines
Step 7: Visualize & "Feel Into" Your Next Level for a Major Dose of Manifesting Magic
Step 8: Start Bringing Your Dreams to Life, Starting Right Now!
No, this is NOT cheap - this is an investment in your business and 2022 - but if you are thinking about amping up your game this year, launching a blog or creating something with a higher perceived value than the typical 'low content' planner, I would suggest giving this a close look.

From Kevin Fahey, this is a multi-media content package that will let you create planners, journals and high-value workbooks across multiple niches quickly and easily.

This offer is good for the next 4 days - and then will increase by $200 and Kevin will do it, too.

And no, I did not buy the bundle - because I already have 99% of everything in it ;-) Yep, long time customer of Kevin's!

Here's what you are getting:
Package #1 [Value = $858]
13 Premium PLR Reports (Basic & Pro Versions)
These are the entire marketing funnels! You get the basic and pro versions, which include 17 modules, complete with professional video sales letters, professional page builder templates, and everything else required to make each funnel work for your business.

These Are The Topics:
- Weight Loss Made Simple
- Healthier Habits Made Simple
- Programme Design Made Simple
- Best Practices For Remote Working Made Simple
- Productivity Made Simple
- Building Mental Resilience Made Simple
- YouTube Marketing Supremacy
- LinkedIn Marketing Authority
- Video Marketing Domination
- Email Marketing Power
- Social Growth Hacking Mastery
- Affiliate Marketing Mastery
- Work From Home Jobs

Package #2 [Value = $2,405]
Lifetime Access To IM Checklist Gold Membership
There are currently 48 checklist volumes, with over 60 to be released. Each volume contains 18 checklists, so you'll get access to over 1,080 checklists with full private label rights. Includes access to the gold training vault with over 60 hours of training PLUS live monthly training webinars to get all your questions answered.

Package #3 [Value = $5,044]
The $5,044 Bonus Training Package
Inside you'll get access to over 50 hours of training, case studies, traffic generation strategies and much more.

Package #4 [Value = $1,017]
DownloadPLRProducts.com - Lifetime Access
Kevin has been delivering weekly updates since 2010 and he says he will continue until 2030 at least - Access to over 7,000+ PLR/MRR Products with weekly updates PLUS Access to over 50,000 PLR Articles and Bonus PLR Training

Package #5 [Value = $994]


Full Private Label Rights To 2 Of Kevin's Top Selling Reports


- Solo Ad Escape with PLR License
- Consistent Sales System Report with PLR

That's a truly massive total value for all 5 packages of over $9,128

Click the link to see just how incredible this deal is:
This is a product that 'speaks' to me - one that I can really identify with because as an extreme introvert (yes, me!), I am ALWAYS pushing myself to the very edge of my comfort zone.

From Lynette at ThriveAnywhere.com, this self-paced workbook can be used to evaluate and gently push against your comfort zone, using critical thinking, and reflection while maintaining a sense of self-awareness and connection.

Excellent product - highly recommended!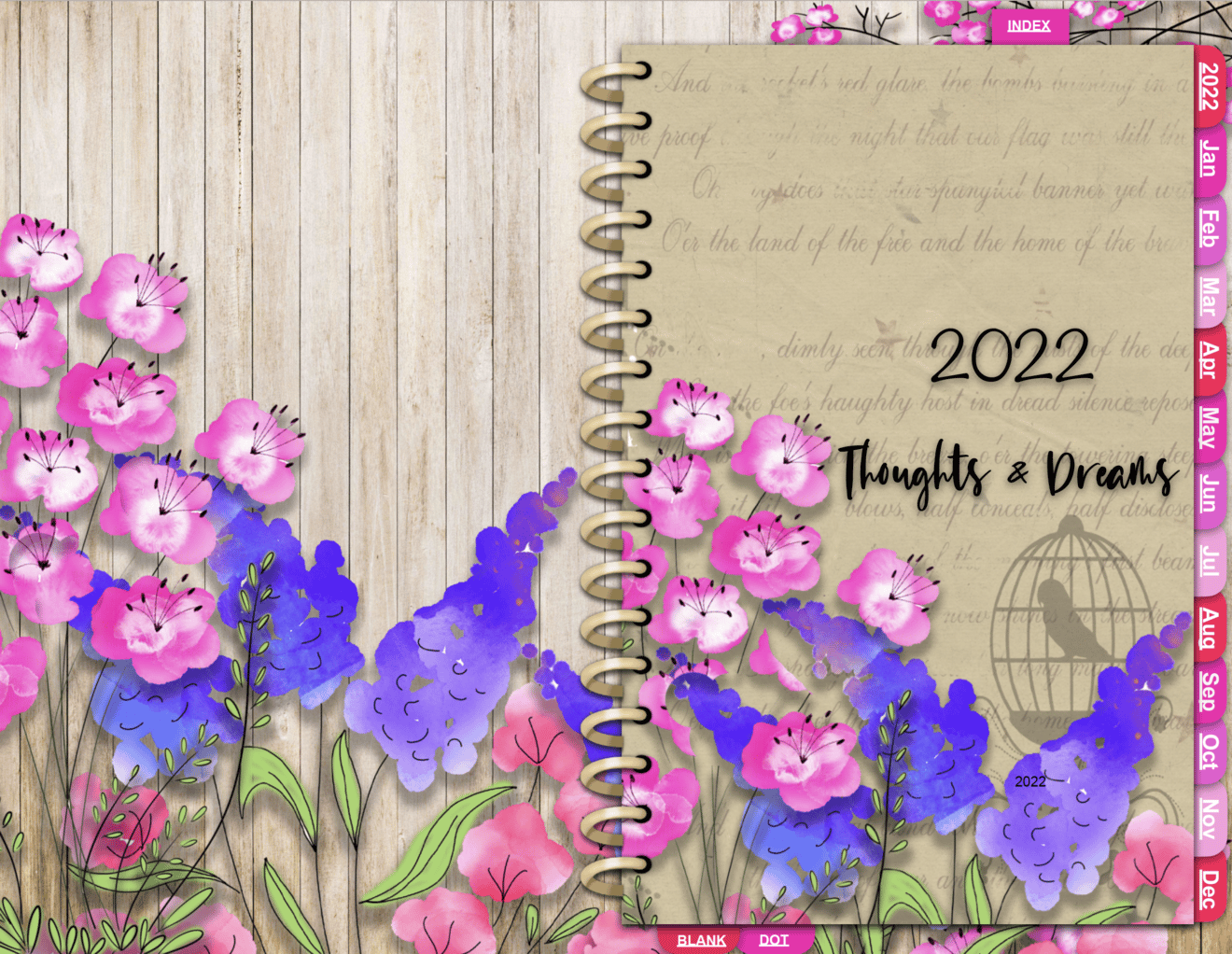 Join The Kitchen Sink PLUS
Before The January 1, 2022 Price Increase!

Join now and get BOTH
November AND December's Bundles!!
As of right now - this month includes more than THREE DOZEN original graphics that you can use as backgrounds, covers or anything you want! PLUS a layered PSD file, and fully compiled Planners - Digital, Printable and 'Mini' Digital Planner Lead Magnet - and more will be on the way shortly '-)
All Products will ONLY be available through the Membership - these will never be sold anywhere else!

New Limited Edition Digital Planner

A New Limited Edition Printable Planner

A New Limited Edition Lead Magnet

A Layered PSD File to create your own covers (at least 10 Layers)

PNG versions of the layers for use on Canva!

Done-for-You Covers

Monthly LIVE Workshop

Surprise additions every month to complement that month's planners!

Join now and get BOTH November AND December's Bundles!!
James Renouf's Christmas Special!
Pick up ALL of his 2021 Releases for one crazy low price - James is the guy for both crypto AND "outside the box" traffic generation ideas (And yes, I got this) - and no, this is not the crappy software stuff - these are all reports, original to James, with actionable content:
Group Bomb
Free Daily Crypto
Digital Download Underground
100 100 100 (Just released!!)
Avatar Crusher
Boostrr
Clubhouse Notes
Crypto CoinDrop
Hybrid MLM
Internet 3.0
Let's Get Ranked For Anything
NFT Exposed
Nine Figure Fresh
Page One Four Play
Paid 2 Play
Paid for Nothing
Show UP 2 Profit
The Missing Link
Insane ROI
Video Ads Hacked
Worldwide Traffic Hack
Truly Worldwide Traffic
Zero Risk Crypto
Jan's VA Kareen just got married, so they decided to release this gorgeous WEDDING PLANNER!

a beautiful ready-made cover

with editable text, 2 blank covers, and 3 background options
PLUS 45 unique pages
in

US Letter and A4

to cover international home printing requirements
Powerpoint (.pptx) source files

provided
CANVA Templates

also included so you can use whichever tool you prefer to make your planner your own
A

PDF ready to use decorated planner
The

Canva and Powerpoint (.pptx) source files

(decorated and plain templates)

for your printables
2 covers and 3 background images (PNG 300dpi)
Details of the fonts (all FREE for commercial use)
Everything in US Letter and A4 sizes

for worldwide home printing
Commercial PLR license

to sell your finished product (see

PLR TERMS

below)

Just $14.95 with COUPON CODE: WEDDINGDEAL (normally $27)
Sale price good through Thursday, December 23, 2021.
Ends Sunday - and So Does The Bonus!
From Gabby of AcupofZen.com, comes a new Tarot Planner and a great bundle of content - and I have a HUGE bonus for this one too!
This Done-For-You Package Includes:
How to Get Started with Tarot (601 words)
How to Read Tarot Cards for Yourself (574 words)
How to Read Tarot Cards (522 words)
How to Use a Tarot Card Spread to Make the Most of Your Life's Decisions (600 words)
5 Tarot Card Spreads for Improving Our Lives (808 words)
1 Cover Design in Canva, PowerPoint (PPTX) – Sizes include 8.5×11, 8×10, 6×9, A4 in color
Planner Templates (25 interior pages) in Canva and PowerPoint
1 Cover Background
1 Watercolor Background
4 Gold Tarot Vectors
PLR / Commercial Use Rights
Bonus: Buy EITHER Planner option and get the following in your member area at Cup Of Zen:
• 5 Crystal Covers with descriptions of the stones and their uses (see sample above!), • • 5 Chakra covers.
(These are not new but not many of you probably have these as they were from last year)


This is so timely - this week Debbie Gartner, one of the top revenue-earning bloggers, shared in her newsletter that she had several side jobs that provided some stable income while she was getting her blog up and producing revenue! Whether you are looking for some side income to sustain you while building your business or you want some quick cash by Christmas - here are

20 different sources put together and vetted by long-time and trusted resource, Matt Garrett, that are legit and just might be what you need to get 'over the hump'!


START ON YOUR NEW 'SIDE HUSTLE' TODAY...
This is Perfect For You If You:
Need a way to cover living expenses
Want a way to work AROUND your current busy schedule
Are just starting your online biz and need a 'Side Hustle' to bring in some stable revenue while you get going
Are a stay at home parent needing to bring more into the household
Want extra revenue to leverage into other business opportunities

Enjoy the rest of your weekend!

P.S. You can reach us by simply responding to this email - we actually do respond!! See all of our products or login to your Member's area at PLRoftheMonth.club
Please note: This is a commercial email, and you are receiving it because you signed up to one of our lists at some point in time. If you don't want to receive our newsletters anymore - just click the unsubscribe link at the bottom of this email. If you purchase a product through a link in this newsletter, we may be compensated for that purchase as an affiliate of the product. Then again, we also include lots of links to other websites and cool stuff for you, just cuz we are nice peeps and that's the way we do things. ;-)