New to our newsletter? Welcome!
Looking for the unsub button? Check the bottom of the newsletter!

• For the week's scheduled events, check the
CALENDAR
• To find your download page for products you have purchased, login
HERE
Or in my case, turkey recovery day!! Our biggest Thanksgiving party is the Sunday AFTER the traditional Turkey Day when everyone gathers together for a huge casual buffet, a bit of wine, and LOTS of football. It's a lot of fun, but also more than a bit tiring, and it's actually kinda nice to get back to work today.


If you were on this afternoon's "How I Built My List to 10,000 Without Spending A Dime" Workshop - you know that I always teach the importance of communicating with your list, consistently and frequently. It's a habit that I have had for quite a while now, but it's not always easy, and it is time-consuming.

And truthfully, the number one concern I hear over and over when we discuss list building is that people do not know what to say in their newsletter! They are worried that they don't have a good 'story', that what they say won't be well received, or that their readers will unsubscribe. Everyone understands what an asset their list is - but the stress of doing a newsletter is often so overwhelming that I know people that are sitting on a list of 3,000 names....that have never been emailed!

Well, what if there was a way to stay in touch every day - without the stress of writing a full newsletter every day? What if that solution could work with just about any platform out there - not just Wordpress?

Believe it or not - right after the Workshop today - this landed in my inbox and I snapped it up right away!!! Check this out - I think this may be a fantastic and cost-effective solution for many - including myself - check it out to see why I am so excited!
Scared to send a newsletter every day?
THIS IS A GREAT ALTERNATIVE TO GRINDING OUT
A DAILY NEWSLETTER!!
I am always on the lookout for new tools and techniques to accelerate the process of List Building, so I was really pleased when I tripped over a new product by Brett Ingram this afternoon at a CRAZY affordable price! His new release is CLICKSPUSH.


Push messaging - those little popup windows in the corner of your computer screen or phone home screen - is NOT new technology, but I have never seen it as affordable as this program is! I have wanted to add push messaging for quite some time - but I considered the cost extremely prohibitive.


But the technology is super slick and makes it so easy for new subscribers to add themselves to your list: Imagine new subscribers joining in 1 click, instead of needing to fill out a form with their name and email. And imagine growing your list from ALL desktop, tablet, and mobile platforms at once, without having to create and test a different form or landing page for each device!.


Your open rate will be as high as 80% because your message will

never

get trapped in SPAM filters, junk inboxes, promotions tabs, or lost in a sea of emails in an overcrowded inbox.

I discovered this late, and I think the price increases tonight - but right now - you get all of this for only $27!!!

• Clickspush UNLIMITED Use
• Build lists on unlimited websites
• Support 3rd party website platforms
• Customize subscribe alerts
• Create unlimited messages
• Send unlimited messages
• Stats tracking for unlimited messages


Flash Sale from Ruthie Bowers
on Two Best-Selling Courses!


Turn Done-For-You Coloring Designs Into Unique Images You'll Be Proud To Publish! Ruthie has definitely established herself as the ORIGINAL "Queen of Content Repurposing" and this course will show you why! Learn how to maximize every dollar you spend on White Label Coloring Pages - and finally turn your expenses into revenue!


••••••••••••••••••••
This is the 2-part Workshop that Ruthie and I did together earlier this year!
In Module 1, Ruthie and I walk you through a complete amember installation including:

global configuration
plugins and add-ons
setting up your transactional emails
and much more...
And in module #2, we share tips and strategies for:

setting up products
using forms vs. buy buttons
setting up your affiliate program
setting up your customer dashboard with widgets


No "geek-speak" - easy to understand and follow along!
Use Coupon Code: CYBERMONDAY30 saves you 30% on both courses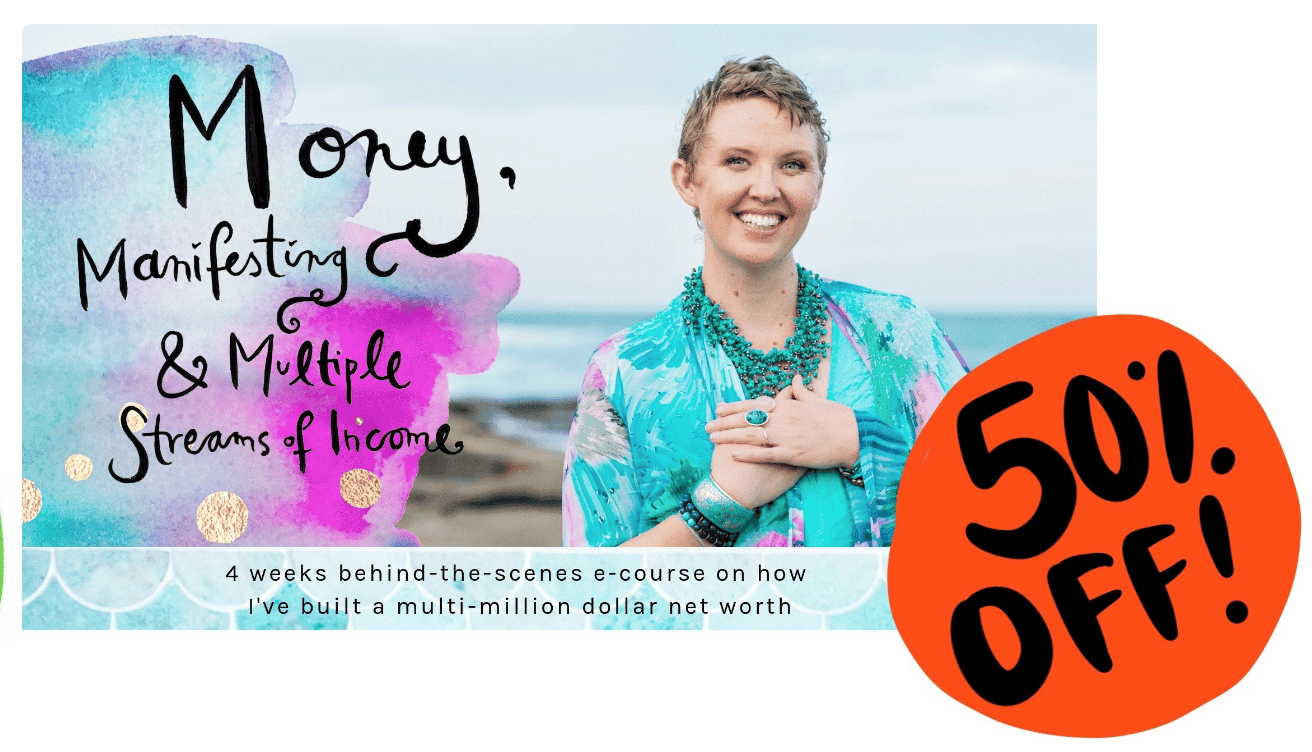 Leonie Dawson -
The Person That Got Me Interested In Designing Planners!
Yes, you can blame Leonie!!! I discovered her planners and workbooks and fell in love with her artistic style - and her color schemes!! A cautionary note, however - she drops the "F-Bomb" frequently so if you have tender ears, Leonie is not going to be for you!



Leonie RARELY puts any of her courses on sale and right now she has
4 of her top sellers on sale for 50% off:
Money, Manifesting + Multiple Streams of Income
40 Days to a Finished Book
40 Days to Create + Sell Your eCourse


In all honesty - I think this is one of the best deals I have seen so far! It is a bundle of 28 bonuses that Sharyn has offered over the last 12 months. In addition to the bonuses, you also get coupons for deep discounts (50%) on the related courses, in case you want to pick those up too. This is the kind of true High-Quality content that you can quickly use to build your list, create passive long-term revenue streams, and in general - just simply make money with!! This is the kind of BF special I love - and yes, I will be snapping this one up!
You'll get all of this white label content in your bundle:
9 Ready to Go Challenge Kits:
3D Scroll Stoppers and Sales Page Videos

- which are a dynamic way to build buzz for your course on

Content Design Essentials

.

Content Upgrade Templates

- Includes a checklist, infographic and calendar in editable Canva templates.

Sensory Words Guide & Slideshow

- A 26-page guide and accompanying 76-slide slideshow on using sensory words and phrases in your e-commerce copywriting

.

Ideal Customer Profile 3D Avatar

- A printable project for you or your clients and leads. You just create your 3D Avatar to place it on your desk as an inspiring reminder of who you serve.

Managing Hybrid Teams (Special Report)

- This report can easily be used as a Content Upgrade or lead magnet to grow your email list of people interested in managing hybrid teams. You can repurpose it into a webinar, or deliver it as a livestream.

Thrive Quiz

- A quiz on how to think like a CEO, packaged up ready for you to import into Thrive Quiz Builder on your WordPress site.

Guide to Using Live Polls & Breakout Sessions

(11-page guide with worksheets) - shows your audience how they can use interactive online features in their virtual boot camps or other live group training or coaching sessions.

Vision Board Checklist

- A checklist that includes all the essentials for a successful vision board. Also comes in 3 designs.


LIVE FRIDAY - $900+ for only $77!!!

These are truly unique and absolutely gorgeous!! Brand new - you won't find these anywhere else!! All original, and hand-drawn!!


Set #1 - 20 Christmas Line Art Coloring Pages
Set #2 - 20 Zen-Style Christmas Coloring Pages
Set #3 - 20 More Zen-Style Christmas Coloring Pages
>>>>> Check them out here: Ruthie's Coloring Bundle!!



Bonus: 15 Snowflake Mandala Coloring Pages (delivered next Friday) - you will find them in the Bonus section at RitchieMedia.ca




A refreshing change! A Giveaway filled with gifts you will use! Not just PLR, there are also some great personal-use gifts as well - including a Mandala Maker from Lynette!!


Have a wonderful week!! So much good stuff ahead of us this month!!!

P.S. You can reach us by simply responding to this email - we actually do respond!! See all of our products or login to your Member's area at PLRoftheMonth.club
Please note: This is a commercial email, and you are receiving it because you signed up to one of our lists at some point in time. If you don't want to receive our newsletters anymore - just click the unsubscribe link at the bottom of this email. If you purchase a product through a link in this newsletter, we may be compensated for that purchase as an affiliate of the product. Then again, we also include lots of links to other websites and cool stuff for you, just cuz we are nice peeps and that's the way we do things. ;-)