New to our newsletter? Welcome!
Looking for the unsub button? Check the bottom of the newsletter!

• For the week's scheduled events, check the
CALENDAR
• To find your download page for products you have purchased, login
HERE
Check out Lynette's No Spend Black Friday Event -
Get My Latest Fully Dated 2022 Digital Planner!
just a quick note today, as the wrists are acting up again and I am trying to be smart and save them for the important stuff - like creating products!!


And to all that responded to my newsletter yesterday about the nasty TOSs that are popping up - I am so glad that I could help! There are so many things that we need to watch out for - but we should not have to worry about using what we learn in a course we paid for to earn a living! Could you imagine if the same terms applied to a med school graduate? Or if you could not use your graphics arts skills because you learned them by using Adobe Photoshop?

Yep, those scenarios are totally ridiculous but when you sell a course and then tell people they are going to be sued if they share what they have just learned or create new products to sell with the techniques they just learned is just as ludicrous.

On a more positive note - we are back to Zooming around this coming week - check the CALENDAR to see what we have coming up!!
And YES!! I did do some Black Friday shopping - my husband was pleasantly surprised at the new Seagate 5T SSD external Hard Drive 'he' bought me as an early Christmas gift LOL!! The size and color were perfect - the man has excellent taste ;-).


And yes, he does sit and shake his head at me a lot, but that's what he gets for marrying a nerd...


These are the other goodies I invested in for Black Friday sales....TBH - the first 2 quarters of 2021, I focused on courses and LEARNING above all else, and the second half was about getting my software/tools in place, and my business has flourished. The first Q of 2022 - it's all about traffic - paid and/or free/organic, and my purchases this BF pretty much reflect this game plan!
BookBolt is one of the best bargains in our biz, hands down. They are offering a 6-month subscription to Book Bolt at $49.99 (not offered anywhere on their website in over a year) AND it includes the FREE Puzzle Interior software called PuzzleWiz.
Keyword/Product Research
Cover/Interior Designer
Amazon Search Volume

KDP Spy

24/7 Customer Support
Puzzle Creation Software Included
Check it out here:
BookBolt


20% OFF with code:

melody
I have been secretly drooling over this for a while, and while truthfully, I am not impressed with the 'bargains' for Black Friday, it was a good time to pick this up. This is definitely a strong competitor with OptinMonster, and includes virtually every type of pop-up you could need, including exit intent and social proof - and it's a FRACTION of the cost of ONE site for ONE year of OptinMonster.

12 email service provider integrations

In-depth analytics dashboard

Integrations: Zapier, Pabbly Connect, Integrately, and Pixabay

Spin wheel gamified pop-up

Eyecatcher and pop-up launcher
Aside from loving the adorable mascot, this one works for me because one of the things I want to move away from is anything that has a monthly payment attached to it! This course platform has all the bells and whistles including built-in email capability, but this feature is rather limited, so I will continue to use my current email provider.

HOWEVER - in every other aspect, this seems to compare very favorably with other course platforms out there, and exceeds them in some cases, such as the fact that your students can view their courses on any type of device - mobile or desktop! In this day and age - this is huge!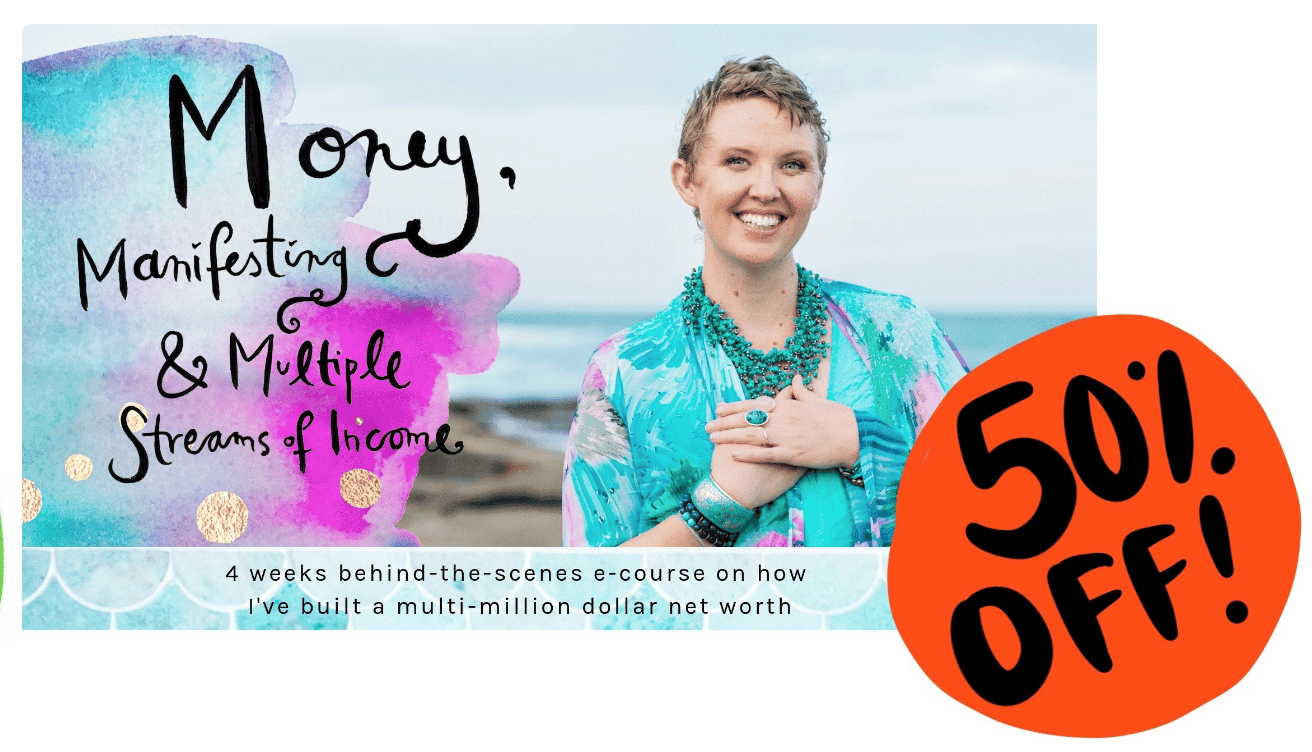 Leonie Dawson -
The Person That Got Me Interested In Designing Planners!
Yes, you can blame Leonie!!! I discovered her planners and workbooks and fell in love with her artistic style - and her color schemes!! A cautionary note, however - she drops the "F-Bomb" frequently so if you have tender ears, Leonie is not going to be for you!



Leonie RARELY puts any of her courses on sale and right now she has
4 of her top sellers on sale for 50% off:
Money, Manifesting + Multiple Streams of Income
40 Days to a Finished Book
40 Days to Create + Sell Your eCourse


In all honesty - I think this is one of the best deals I have seen so far! It is a bundle of 28 bonuses that Sharyn has offered over the last 12 months. In addition to the bonuses, you also get coupons for deep discounts (50%) on the related courses, in case you want to pick those up too. This is the kind of true High-Quality content that you can quickly use to build your list, create passive long-term revenue streams, and in general - just simply make money with!! This is the kind of BF special I love - and yes, I will be snapping this one up!
You'll get all of this white label content in your bundle:
9 Ready to Go Challenge Kits:
3D Scroll Stoppers and Sales Page Videos

- which are a dynamic way to build buzz for your course on

Content Design Essentials

.

Content Upgrade Templates

- Includes a checklist, infographic and calendar in editable Canva templates.

Sensory Words Guide & Slideshow

- A 26-page guide and accompanying 76-slide slideshow on using sensory words and phrases in your e-commerce copywriting

.

Ideal Customer Profile 3D Avatar

- A printable project for you or your clients and leads. You just create your 3D Avatar to place it on your desk as an inspiring reminder of who you serve.

Managing Hybrid Teams (Special Report)

- This report can easily be used as a Content Upgrade or lead magnet to grow your email list of people interested in managing hybrid teams. You can repurpose it into a webinar, or deliver it as a livestream.

Thrive Quiz

- A quiz on how to think like a CEO, packaged up ready for you to import into Thrive Quiz Builder on your WordPress site.

Guide to Using Live Polls & Breakout Sessions

(11-page guide with worksheets) - shows your audience how they can use interactive online features in their virtual boot camps or other live group training or coaching sessions.

Vision Board Checklist

- A checklist that includes all the essentials for a successful vision board. Also comes in 3 designs.


LIVE FRIDAY - $900+ for only $77!!!

These are truly unique and absolutely gorgeous!! Brand new - you won't find these anywhere else!! All original, and hand-drawn!!


Set #1 - 20 Christmas Line Art Coloring Pages
Set #2 - 20 Zen-Style Christmas Coloring Pages
Set #3 - 20 More Zen-Style Christmas Coloring Pages
>>>>> Check them out here: Ruthie's Coloring Bundle!!



Bonus: 15 Snowflake Mandala Coloring Pages (delivered next Friday) - you will find them in the Bonus section at RitchieMedia.ca





5 Vintage Graphics with matching Title Banners - perfect for planner and journal covers, stationery and more! Full commercial use rights - use for any project, sell, or give away as you please! Just do not claim copyright or use our name!


A refreshing change! A Giveaway filled with gifts you will use! Not just PLR, there are also some great personal-use gifts as well - including a Mandala Maker from Lynette!!


And now back to work!!! have a great evening, everyone!

P.S. You can reach us by simply responding to this email - we actually do respond!! See all of our products or login to your Member's area at PLRoftheMonth.club
Please note: This is a commercial email, and you are receiving it because you signed up to one of our lists at some point in time. If you don't want to receive our newsletters anymore - just click the unsubscribe link at the bottom of this email. If you purchase a product through a link in this newsletter, we may be compensated for that purchase as an affiliate of the product. Then again, we also include lots of links to other websites and cool stuff for you, just cuz we are nice peeps and that's the way we do things. ;-)