New to our newsletter? Welcome!
Looking for the unsub button? Check the bottom of the newsletter!

• For the week's scheduled events, check the
CALENDAR
• To find your download page for products you have purchased, login
HERE
Yes, It's Time For Your Freebies!!
I hope that everyone had a great day yesterday! We had a really lovely day with Bob's youngest son and his fiancee', they are fabulous cooks, fun to be with, and just all-around great people, and it was just a wonderful way to spend the day. We have our second family event on Sunday, which is really a day of football with turkey on the side ;-)


And as I do every year - I avoided the mad crush of shoppers and instead enjoyed a frittata and coffee with my hubby and the kitties, in a nice warm house LOL! I don't mind getting up at the crack of dawn but standing in line in the dark for a flat-screen TV? Nooooope - ain't never gonna happen.

As I mentioned previously - I am not going to hit you up with a gazillion BF specials this weekend. I totally agree with what Ruthie Bowers said in her newsletter today - only buy what you need and will actually use in the coming months! I have a very defined strategy for 2022, and since I pretty much have 90% of the software I need to run and manage my business, my focus is on courses that can guide me through to the next level.

There are a LOT of great courses on sale right now but I want to offer a word of caution to all about buying courses:

I have noticed a VERY disturbing trend lately regarding something that we usually pay ZERO attention to when buying a course: The Terms Of Service, or Terms Of Use.


Quite honestly, I never paid much attention either until recently, when a course creator posted part of her TOS in the FAQ on the bottom of her sales page - a section that I DO pay attention to!


I was dumbfounded/horrified/flabbergasted....well, you get the drift...and what I read!

In essence, the TOS restricted you from creating a new product for resale based on anything that you learned in the course...it also prohibited you from ever creating a competing course, in ANY format, and the course was so generic that anything you created on the topic (which was a very broad one about planner creation) could be construed as a competing product.


I did not buy the course not did I promote it.
Just this week, I was looking at a new course on creating digital planners and discovered some real doozies in its TOS as well, including this gem:


• The content of the Course contains the Company's proprietary methods, processes, forms, templates, and other information. You hereby agree not to share the information provided in the Course with anyone...

And the penalty for violating the TOS?
Each instance of noncompliance is subject to a damages claim of $150,000 USD!!


And since I have seen the same processes on YT many times - I hardly think they qualify as 'proprietary'....Ego check time, folks!


Believe me, I understand not wanting your hard work and ideas copied right and left - it's happened to me more times in the past year than I want to think about - but if I am buying a course there is about a 99% chance that I am buying it because I want to learn something I can use IN MY BUSINESS!!


Why do I want to pay
to learn planner-building techniques
to create a planner that


ONLY I CAN USE?




Yes, our work and training IS valuable - but let's be realistic!!! If we hogtie our customers with a TOS that is so restrictive that what they learn cannot be used in their business - what's the point??? And do you really want to be chasing people down to sue them??

I don't. I want my readers and customers to learn from me and with me, and I want everyone to USE what they buy from me, rather than be constantly worrying about violating some stupid over-zealous TOS.


So just a heads up, peeps - read the Terms Of Service on everything you buy because this trend of sue-happy TOSs seems to be growing - as is my list of folks that I will not buy from or promote!! I am very sad to see this happening, and while it is probably a misguided attempt to protect their work, content/course creators need to realize that this is going to happen, there will always be competition. The people that you chase off are usually the ones that are law-abiding good customers, while the ones that will copy your work will never be deterred by your TOS - no matter how nasty it is!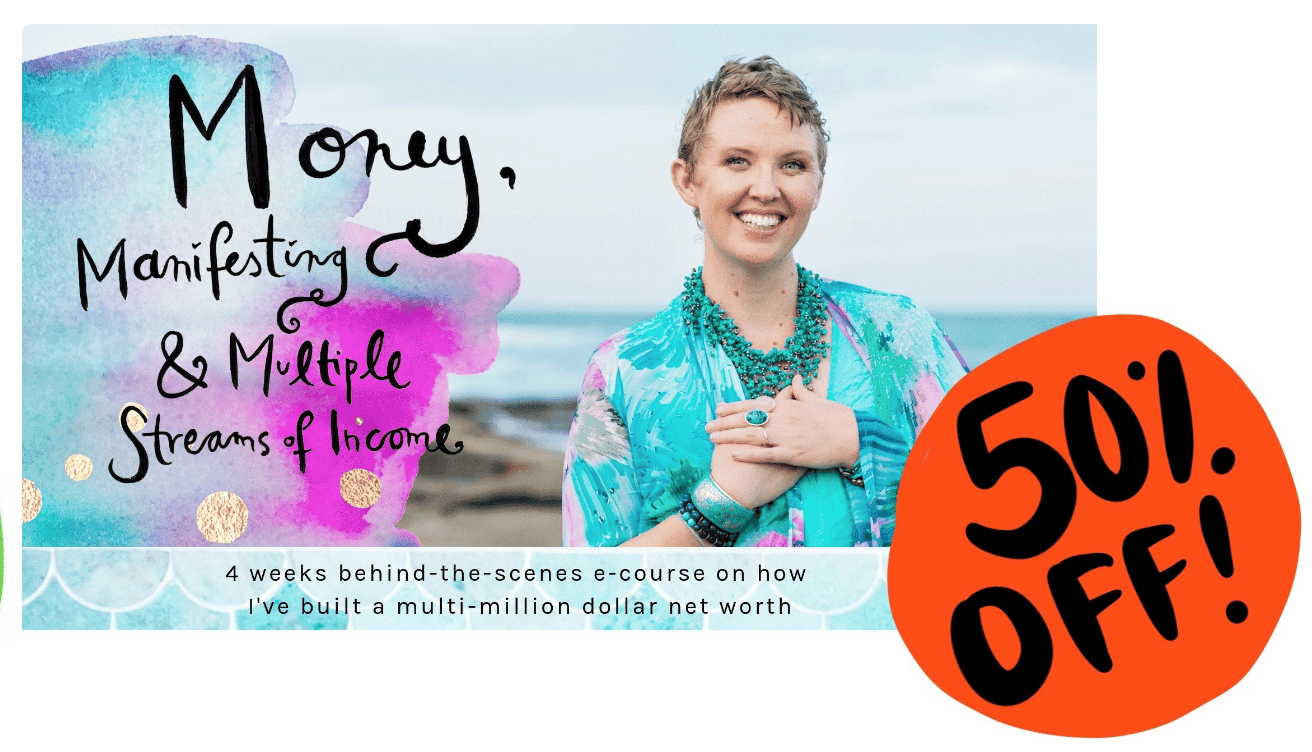 Leonie Dawson -
The Person That Got Me Interested In Designing Planners!
Yes, you can blame Leonie!!! I discovered her planners and workbooks and fell in love with her artistic style - and her color schemes!! A cautionary note, however - she drops the "F-Bomb" frequently so if you have tender ears, Leonie is not going to be for you!



Leonie RARELY puts any of her courses on sale and right now she has
4 of her top sellers on sale for 50% off:
Money, Manifesting + Multiple Streams of Income
40 Days to a Finished Book
40 Days to Create + Sell Your eCourse


In all honesty - I think this is one of the best deals I have seen so far! This goes live FRIDAY and it is a bundle of 28 bonuses that they have offered over the last 12 months. In addition to the bonuses, you also get coupons for deep discounts (50%) on the related courses, in case you want to pick those up too. This is the kind of true High-quality content that you can quickly use to build your list, create passive long-term revenue streams, and in general - just simply make money with!! This is the kind of BF special I love - and yes, I will be snapping this one up!
You'll get all of this white label content in your bundle:
9 Ready to Go Challenge Kits:
Each 'kit' gives you the materials you need to run a successful 5-Day Challenge, including:

Instructions for running your challenge
5 daily challenge emails (use for email and/or livestreams, or both!)
5 daily worksheets for your participants - so you can really get them to take action
2 promo emails (to promote the related course)
Here are the 9 challenge kits included in your bundle of bonuses:

Business Coaching Focus Journal

(50 pages)

90-Day Goal Journal (268 pages)
Package Your Services Planner (43 pages)
Social Media Content Planner (226 pages)

LIVE FRIDAY - $900+ for only $77!!!

These are truly unique and absolutely gorgeous!! Brand new - you won't find these anywhere else!! All original, and hand-drawn!!


Set #1 - 20 Christmas Line Art Coloring Pages
Set #2 - 20 Zen-Style Christmas Coloring Pages
Set #3 - 20 More Zen-Style Christmas Coloring Pages
>>>>> Check them out here: Ruthie's Coloring Bundle!!



Bonus: 15 Snowflake Mandala Coloring Pages (delivered next Friday) - you will find them in the Bonus section at RitchieMedia.ca





5 Vintage Graphics with matching Title Banners - perfect for planner and journal covers, stationery and more! Full commercial use rights - use for any project, sell, or give away as you please! Just do not claim copyright or use our name!


A refreshing change! A Giveaway filled with gifts you will use! Not just PLR, there are also some great personal-use gifts as well - including a Mandala Maker from Lynette!!


Have a wonderful weekend - and stay safe

P.S. You can reach us by simply responding to this email - we actually do respond!! See all of our products or login to your Member's area at PLRoftheMonth.club
Please note: This is a commercial email, and you are receiving it because you signed up to one of our lists at some point in time. If you don't want to receive our newsletters anymore - just click the unsubscribe link at the bottom of this email. If you purchase a product through a link in this newsletter, we may be compensated for that purchase as an affiliate of the product. Then again, we also include lots of links to other websites and cool stuff for you, just cuz we are nice peeps and that's the way we do things. ;-)