New to our newsletter? Welcome!
Looking for the unsub button? Check the bottom of the newsletter!
• For the week's scheduled events, check the
CALENDAR
• To find your download page for products you have purchased, login
HERE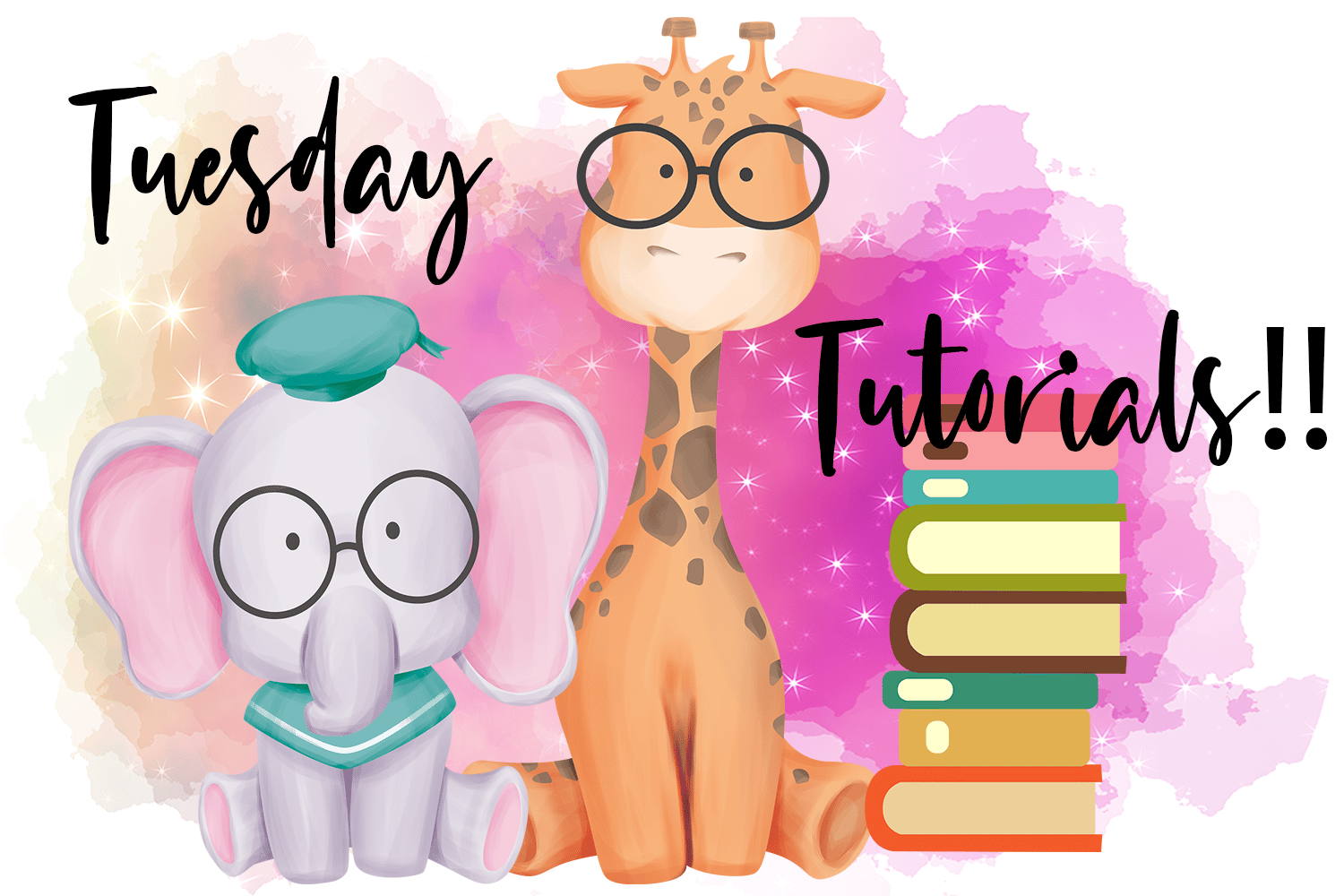 Happy Tuesday, everybody!


Yes, it's Tuesday, and we have Tuesday Tutorials this week - and I must say that this past week has been really productive with some fantastic free content released! It always amazes me at the quality, quantity, and depth of the content that is so readily available online!

And there are several AWESOME new products launching today too - and if you are in the Faith-based niche, I have a great bonus for the new Faith-Based Bundle just released - see below for details!


We have LOTS of new launches today - and I have some great bonuses as well for you!


So let's just dive right in today!
••••••••••••••••••••••••••

Tuesday Tutorials!
• And more from SEJ: How to Create High-Quality Content sometimes as content creators, we think we know all there is to know about creating quality content but that may not be the case....


••••••••••••••••••••••••••
Have You Joined Yet??

••••••••••••••••••••••••••
Upcoming Zooms....

Wednesday
Kindles & Course 3:00 PM
(Zoom details on your group page!)


Thursday
Kitchen Sink Mastermind 3:00 PM
(Zoom details in your Member Dashboard)
This is open to everyone!




NEW LAUNCHES!!
If you don't want to invest in Photoshop and want more features than you can get with Canva - this new product from Paul Ponna may be just what you are looking for at a one-off price of just $37.00!!

6 Apps For The Price of ONE
All-in-One Mockup Designer App
AI Logo Maker App
1-Click Background Remover App
Live Motion Photos App
Image Editor App
Magic Object Remover App
7000+ Ready-to-Use Templates
Millions of Royalty-Free Images
Copyright-Free Vectors & Icons
Hundreds of Fonts
Step-by-Step Video Training
You can also pick up the commercial license so you can resell your images for just $10 more!
Kate Riley-Anderson, NicheRaiders
If you have been in the printable space for any time at all, you probably know who Kate Riley is - the owner of the NicheRaiders.com, Kate is a leader in printables and KDP interiors. This new course - just launched - Printable Pros, will show you how to quickly create a successful printable business on Etsy, your own blog, or your website—the choice is yours!

This is an ALL-INCLUSIVE course that will help you generate passive income with in-demand printables. From building a profitable Etsy shop, creating your own blog-based storefront, to advanced traffic generation strategies, this training program has it all - and comes from someone that has a long and SUCCESSFUL track record in this space!

• Level up to earn thousands a month with her bonus "printable-plus" strategy.


• Bonus content is also included, such as checklists, lead magnets, swipe files, shop graphics, and much more! This is an ALL-INCLUSIVE course that will help you generate passive income with in-demand printables.

There are 2 upsell offers:

• A HUGE collection of done-for-you printable packs

• A "Double-Up" offer providing access to even more Etsy-ready inventory.


If you serve in the faith-based niche, this is a bundle you will not want to miss! From Kelly, Avery and Sam, you KNOW that everything in this bundle is going to be the best! I have a Digital planner in the bundle - and a PRINTABLE bonus you will not want to miss!

Check out this huge collection:

Praying The Word Journal PLR Product
Amazing Affirmations: New Beginnings PLR Coloring Page
Story Of Moses Lesson Bundle Personal Use Product
30 Faith-Based Social Media Images PLR Product
Kid's Gratitude Journal PLR Product
Faith-Based Sayings & Bible Verses Coloring Pages PLR Product
Bible Study Journal PLR Product
Butterflies And Blooms Personal Use Product
Life Stones: Achieve your Kingdom Goals Personal Use Product
Bible Study Journal PLR Product
Bible Journaling And Coloring Kit PLR Product
Walk In Faith Digital Planner PLR Product (Mine!)
Combo Faith Planner PLR Product
New Creation Bible Journal Set PLR Product
30 Day Mindfulness Journal PLR Product
Living Faith - Canva Wall Art PLR Product
Gratitude Journal Template PLR Product
Faith Coloring Bundle PLR Product
Laser Focus: Improve Your Concentration & Achieve More in Less Time Personal Use
75 Vintage Digital Papers PLR Product
Proverbs 31 Day Reading Journal/Planner PLR Product
BONUS!!
Buy the basic bundle through the link below and choose ANY TWO planners from our two HUGE Faith-based planner releases:

Toolkit #6

and

Toolkit

#12.
Pick up the DELUXE bundle through the link below and get FOUR planners ;-)
Welcome To The World Of Imposter Syndrome
I have been very successful in multiple and very different areas of business in my working career - and yet, I have NEVER gotten over the feeling that it is all luck - I was in the right place at the right time, it was an accident, etc. I have a very - no, impossible - time giving myself the credit that others say is due for my accoomplishments.


And I am not alone in this - it is known as "Imposter Syndrome" and it is a very real issue for many, including myself. Here are just a few of the issues we experience:

Self-doubt
The need to do better
Never being able to take a compliment
Inability to see your achievements
A tendency to self-sabotage
Constantly chasing perfection
The feeling others would do better than you
Feeling like you don't deserve what you have
Worry that someone exposes you to the world as a 'fake'
Here is what this bundle includes - and it would make a great digital workbook!
30 page (~6500 word)

guide that teaches people how to spot their

Imposter Syndrome,

and more importantly how to deal with it once and for all + 2 cover styles

Enhanced eBook with images

WORKBOOK

Audio Book

Autoresponder Series

Lead Magnet Repor to giveaway

Articles, Social Media Images, Trainer Slides and MORE

PLUS THIS INCLUDES THE SALES LETTER!!
Max Rylski has been a leader in the graphics industry for more than a decade and rarely releases a special bundle like this anymore! Thousands of 'cut out' images sorted into 93 categories - there is something here for every niche! This is a fantastic bargain!!

You know those cool pics of people holding signs? A whole bundle of them in here! These would run you up to $5 at most stock sites - this whole bundle is under $29 right now!
Jan from SimpleHappiness.Biz is back with a too-cute-to-be-missed "I Love My Cat" Journal The journal comes with both Powerpoint source files and CANVA templates as well as PDFs in US Letter and A4 sizes, decorated and black and white templates. 40 unique pages in each format!


Use COUPON CODE: CATSPECIAL (normally $27) to get the launch price of just $12.95!


BONUS:
These are not new - but buy through my link and get a set of 10 'mandala' black and white kitty coloring pages ;-) Just send your receipt to [email protected]
That's it for now!! Remember, you deserve only the best the Universe has to offer!!


If you are looking for a fantastic course on HOW to create a course by a creator of university-level courses, then please check out the recent release by Dr. Bob Silber - How To Create Your Irresistible Online Course In Any Niche" is based on his years of teaching and designing courses as a former adjunct professor at Florida Atlantic University - and it shows!
P.S. You can reach us by simply responding to this email - we actually do respond!! See all of our products or login to your Member's area at PLRoftheMonth.club
Please note: This is a commercial email, and you are receiving it because you signed up to one of our lists at some point in time. If you don't want to receive our newsletters anymore - just click the unsubscribe link at the bottom of this email. If you purchase a product through a link in this newsletter, we may be compensated for that purchase as an affiliate of the product. Then again, we also include lots of links to other websites and cool stuff for you, just cuz we are nice peeps and that's the way we do things. ;-)