New to our newsletter? Welcome!
Looking for the unsub button? Check the bottom of the newsletter!
The Creator's Corner Talks With Faith Lee This Week...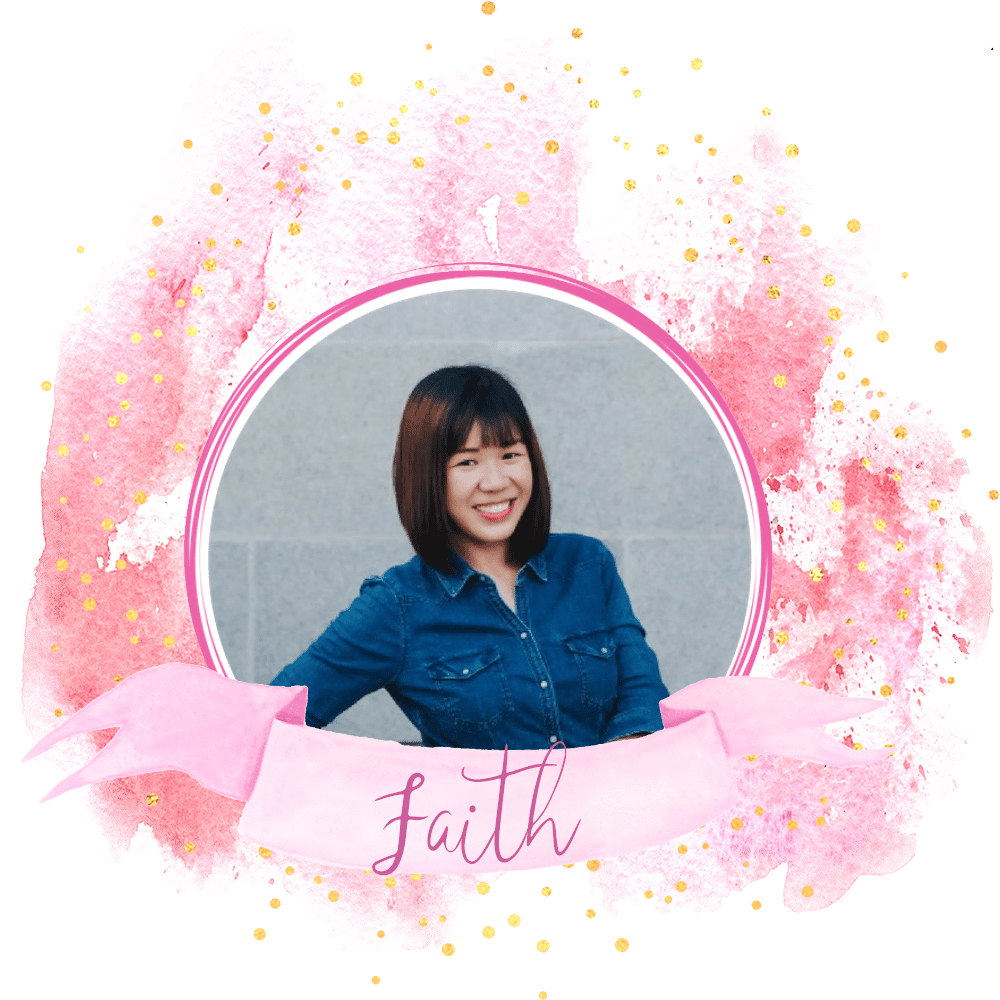 The sun is not shining but it IS the first time in days that my feet were not freezing, so at least it is warmer, on the positive side.


On the not-so-positive side, it is looking as though the water heater has coincidentally (SERIOUSLY??) also decided that now is a good time to die, so now trying to figure out which of the water in the basement is from the recent monsoon, the backed-up septic tank line (thanks to the tree roots) or the water heater.


Well, actually Bob is trying to figure it out while I hide here at my computer ;-)


I spent my TV time (all 60 minutes of it last night!) surfing Envato, looking at directory themes and plugins, because I think it will be easiest for the Podcasting group if we can all reach out directly to connect and schedule our Podcasts. Right now, I am looking at https://codecanyon.net/item/directory-pro/12488012? but if anyone has any ideas or one that they have used and like - I am open to ideas!


I am also thinking that I would like to add something like this to the VirtualEventsUnlimited.com website, and every bundle contributor and Event/Round Table speaker could add their business listing for a bit more traffic from future events? Your thoughts?

And of course - add your PODCAST!!


I finally had a chance to catch up with Faith Lee, the amazing and prolific Mom Blogger, Product and Course Creator for our long-awaited Zoomcast!


You can check out the interview here and you don't want to miss this one as she creates a Mother's Day Card live in Canva! Faith also has a very special limited-time deal for everyone too -

Use coupon code: MEL30 a 30% discount on all PLR products and courses in-store.

And if you are not familiar with Faith's courses – they are terrific!! (Offer expires May 4!) Head over to

ForMommiesByMommy

and start shopping!
__________
News & Updates
• Zooming Around This Week....
Tuesday, May 4, 3:00 PM EST


The Newsletter Creation Design Workshop

(Bonus for Cindy and David's courses) - check your email - the details will be emailed shortly after this newsletter. If you do not receive it, please email me at [email protected]

Wednesday, May 5, 2:00 PM EST


Competup Walkthrough and Case Study


Join us for a private webinar with Chad Nicely and Chris Jenkins of Competup!!
Register here: https://plrofthemonth.club/competeup-webinar/
Friday, May 7, 3:00 PM EST
NFTs Workshop
Find your details on the group page (also accessible through your WarriorPlus account)

No Kitchen Sink this week - but the following week we will be doing a Photoshop quickie on creating Vintage/grunge pages with goodies from Creative Fabrica and PS brushes & stamps - and you will get to keep whatever I come up with ;-)
Links to all of last week's replays will be posted TODAY - working my way through the list - check the appropriate event page to watch!
• Commissions From The Homepreneur's Adventure Second Chance...
All went out today so check your email or your PayPal ;-)
• BONUSES

:
I have a couple of bonuses left to finish up this weekend - but if your email is Hotmail or Yahoo, many of them are blocking the emails with the download links. If you can please email me with a different email address, I would greatly appreciate it!


I will also be setting up a special group page and a new directory for the Podcasting group by Tuesday ;-)
I will be posting this on the website calendar over the weekend, and will include the event deadlines as well!! A BIG CHANGE - the Kitchen Sink will be every other Thursday for May as I try to wrap up speaker details, get NFTs uploaded, some podcasts done and my own product launches. Oh yeah and get the flowers planted that are covering the dining room table LOL ;-)
__________
Price Increase Tonight!!


BCast Suite



Wow!! This is going to be fun - you will not believe the people we have involved in this group!


I don't know what the new price will be, but I have been told it will be significantly higher, so if you think you want to do this - this is last chance to get the launch price:


• AUTO VOICE-OVER: Did you know that you can turn your written content into Podcasts using advanced A.I. powered Text-to-Speech app (think blog posts and all that PLR you have!!) And if you want more content to flip into podcasts quickly and easily? Alice Seba's HUGE bundle this weekend is perfect!! Do not be mislead by the title - although it is labeled "Personal Development" - a lot of the topics included are relevant to businesses as well, and are perfect 'bite-sized" pieces for podcasts.
•

UPLOAD & SHARE
your podcast on 20 platforms including Apple, Google, Spotify…in just 1-Click (THIS IS ONE OF THE MAIN REASONS I PICKED THIS ONE UP!)

• PUBLISH TO YOUTUBE: Automatically post your podcast onto your YouTube Playlist

• AI Voiceovers can be generated in 107 languages!!
• Make money by adding

an audio insert

before and after each episode from sponsors



• Commercial license included - sell your services to others!

BONUS 1:
Purchase through my link, and I will be on your podcast and you can be on mine, and yes, we can connect in the group and get those first sessions under our belts and the fears out of the way, and yes, I will promote your podcast to my whole list!!


BONUS 2:
We have a fantastic group of people that are coming together to do Podcasts!! I am going to put up a DIRECTORY for everyone in the group so we will all have direct access to reach out to everyone to schedule podcasts! THIS IS GOING TO BE A FUN WAY TO GET YOUR AUDIENCE LAUNCHED!!!

BONUS 3:
One of the best ways to drive traffic to your podcasts is with freebies - yep, ethically bribe folks to stay til the end of your podcast, and then send them to the link to get their free gift (keep those links simple, folks!). I will add the Lead Magnet bundle I am putting together for Competeup to this deal ;-)



BONUS 4:


Let me know when you launch your Podcast, and I will feature you in my newsletter - the list is just under 10k right now, and growing ;-)

__________
Add CTAs, Optin Forms and More to Your Videos for UNDER $15!!!
Nope that is not a misprint! Bought this yesterday and it WORKS! You can add clickable buttons, optin forms and CTAs to your videos! The limitation at this level though is that your video must be hosted on YouTube or Vimeo - you cannot upload your own video. That option is available in the OTO 2 (ADVANCED) option, at $37.00. (This is the only OTO I purchased - and there are no downsells on this one!)
But if you don't mind uploading your Zooms/videos to YT first, this is a great and affordable option to add all of these nice interactive options - optin forms, countdown timers, bonus delivery, quizzes and polls, and more! - to your videos.
It ALSO includes membership to MultiSociFit, which lets you promote your video on 20 different social platforms.

Full details here:
VIDEFIT
__________
Want some Awesome Content to Get Your Podcasts Started?
Check out Alice Seba's special this weekend!
338 Done-for-You Personal Development
Emails with Private Label Rights
Alice Seba's HUGE bundle this weekend is perfect!! But I think the title may be a bit misleading as there are many topics covered that are relevant for business owners and homepreneurs as well, so no matter what your niche, you will probably find relevant content here!

And if you were on the Homepreneur's Adventure Digital Planner Workshop Friday - this is a great resource of content for those 'hybrid' Digital Workbook/Planners that we learned how to make ;-)


__________
Talk about PERFECT TIMING! Lynette just released a fantastic planner that covers every aspect of planning, creating, and booking your Podcast! This is the perfect companion piece to the
BCast Suite!

BONUS: Pick this up today, and get the Digital version as well - it will be ready early next week, with an additional cover and divider pages, and fully hyperlinked tabs, and Table of Contents! You will find the new Digital Planner in your dashboard by Wednesday at ThriveAnywhere.com

Use coupon code: PODCAST at checkout!


__________
New!
As many of you will probably remember - I spent almost $200 on RafflePress for our Start Your Side Hustle promos and it was not nearly as full featured as this software is for $34!!!
The First-Ever Contest App That Ties In Real Gamification With Points, Badges and Rewards!



500 Contests

10000 Contest Participants

Display Winners

Email, GMail and Facebook Login

Autoresponder & Webinar Integrations

Retargetting codes

Prize, Reward & Video Contests

Live Leaderboard

Export Participants

Export Data entries

Facebook and Twitter Share Option

Language Settings

And LOTS more!!!

PLUS - A FREE WORKSHOP TO GET YOU SET-UP AND RUNNING!!


BONUS: I am putting together a bundle of mini planners that make great giveaways for these types of contests - Printable and Digital Lead Magnets that I have given away over the past year, there will be at least 10 in the bundle, probably more. You may have some but probably not all of them, plus you can also select one of the above bonuses as well. I should have the bundle done by Monday.
I am releasing a printable 2021-2022 18-month Business Goals Planner (Toolkit #16) shortly - you will get your choice of one free DESIGN KIT from the new Toolkit!! This will make a great giveaway to promote!!
Full details here: COMPETEUP

P.S. You can reach us by simply responding to this email - we actually do respond!! See all of our products or login to your Member's area at PLRoftheMonth.club
Please note: This is a commercial email, and you are receiving it because you signed up to one of our lists at some point in time. If you don't want to receive our newsletters anymore - just click the unsubscribe link at the bottom of this email. If you purchase a product through a link in this newsletter, we may be compensated for that purchase as an affiliate of the product. Then again, we also include lots of links to other websites and cool stuff for you, just cuz we are nice peeps and that's the way we do things. ;-)