Getting this for the first time? Welcome!
We ONLY email to subscribers and customers, so if you are getting this for the first time - it means that our paths HAVE indeed crossed in the near past!!
Looking for the unsub button? Unsubscribe | Manage your subscription
• For the week's scheduled events, check the

CALENDAR
• To find your download page for products you have purchased, login
HERE
🎉 🥳
H

A

P

P

Y

N

E

W

Y

E

A

R

!!
I LOVE Google's ever-changing logos and their goodbye 2022/hello 2023 artwork is SOOOO CUTE!!! Click on the image above to see the animated version...AFTER you read the newsletter, of course! LOL


We had a fun day yesterday as we took some time off and headed out to the IKEA store - we really did not need anything but hey! IKEA!!! Yeah, we are IKEA fans, and even though we really did not buy anything, it's always just fun to browse and see what the trends are for the coming season. And of course, we got our steps in for the day!!

I know some people hate IKEA stores because it is difficult to go directly from Point A to Point B without hitting Points Q & Z first, but I love the entire brilliant marketing strategy.


We noticed this time that there were a lot more room displays since our last visit in September, so there were a lot more products displayed 'in use'. We actually picked up a couple of items that were used in very creative ways that had not occurred to us before, so the concept definitely works.

And the path seemed 'windier' this time: there were more sharp 'corners', so that at any given moment, we could only see the few vignettes that were in our immediate vicinity, thus limiting any other potential distractions and forcing us to pay attention to the room displays right in front of us.

And yep, it works ;-)

And of course, while I was chattering on about all of this, my poor hubby is just shaking his head and mumbling that my brain never takes a break or stops analyzing things. LOL sorry-not-sorry!


The takeaway from IKEA (aside from a bag of Swedish meatballs) is how can we display our planners and journals in ways that spark our customer's creative juices? How can we elevate their experience on our sites and stores to give them a fresh new look at how to use our products?


Time for brainstorming...and Swdish meatballs....yum....


A GAZILLION EBOOKS FOR ZILCH....
Okay, I have to address this question because so many people have asked....over the last few weeks, there have been some HUGE bundles of 'PLR', in fact, there is one big one out there right now from a PLR seller whose last product I promoted....but nope, not promoting this one.


Call me cynical, but after decades online, I am pretty skeptical about these huge bundles. There are some that are simply an end-of-year sale of the content creator's own work and that is fine, and I am happy to promote those. But when we are talking outrageous numbers of PLR, the red flags are too big.

It could be AI-generated content. Nothing wrong with that but you have to know that the seller did not proof or fact-check all of that content. It's too much to even be useful as 'seed' material, and is just going to sit on your hard drive gathering digital dust.


And if it is NOT AI-generated - that is even scarier, because we have no way of knowing the ORIGINAL SOURCE of the materials - but it is highly doubtful that the seller is the creator of these massive bundles of 'PLR'.


So, just a word to the wise - when you see those too-good-to-be-true PLR offers....just say no ;-)
Zooming Around....
Tuesday, January 3, 2:00 PM EST
Find your details on the December group page!


And off to fix dinner....Swedish meatballs & gravy, with Lingonberry jam!

==> LEAVING TODAY!
AUTHORPRENEUR MASTER CLASS from Charles Harper
New Over-the-Shoulder series features David Perdew, Connie Ragen Green, Tom Woods and more on the benefits and process of adding a published book to your marketing plan

(SUPER BARGAIN at only $9.95)

16 PLR LEAD MAGNETS
From Jason Oickle, 16 PLR reports with full PLR - just $15 - great way to create unique planners & workbooks!
Firelauncher's Year End PLR Special Sale - 17 different PLR bundles across popular niches!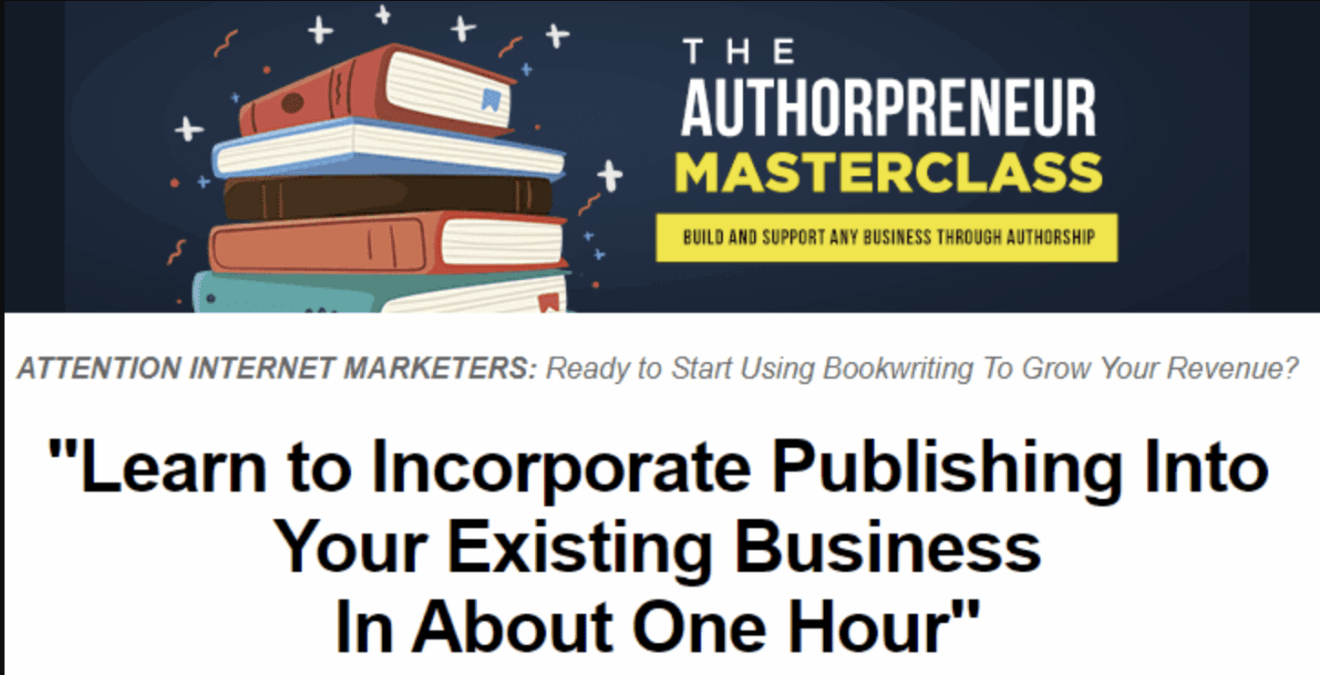 This is so low-priced it's ridiculous - a super bargain for the content it contains! An all-star panel shares their experience on the benefit of adding book publishing to your business model to establish credibility and authority in your niche!

At $9.95 - its definitely the bargain of the day, whether you pick it up for personal use or to use as PLR!


From Jason Oickle comes 6 Lead Magnets - perfect for adding content to your planners and workbooks to make them unique!

Each Of These 16 PLR Lead Magnet Packages Includes an Original Report You Can Give Away, Mobile Ready Lead Capture & Delivery Pages, Professional Product Image Graphics, Editable Source Files Included, Fully Rebrandable PLR Rights Included.

Here's a peek at the topics:

PLR Member Formula - Learn How To Build And Grow Your Very Own PLR Membership Site From Scratch.
Blog Cash Formula - Learn How Pro Bloggers Turn Every Site They Touch Into Automated Cash Machines.
7 PLR Questions Answered - Get Answers To The 7 Most Frequently Asked Questions About Private Label Rights Content.
Squeeze Page Formula - How To Setup A Lead Generating Masterpiece And Start Collecting New Subscribers In No Time.
Free Member Formula - How To Effortlessly Build Online Authority Using Completely Free Membership Websites.
Free Report Formula - How To Effortlessly Create And Profit From 'Free Reports' In Just 60 Minutes Or Less.
Simple Affiliate Formula - The Simple Way To Master The Game Of Affiliate Marketing And Win Over Your Competition.
Sales Funnel Formula - Learn Everything You Need To Know About Sales Funnels, PLUS Get Awesome Product Ideas To Use In Your Own Funnels.
7 Affiliate Blunders - Discover The Top Mistakes Affiliate Marketers Make So You Know Exactly How To Avoid Them.
10 Newsletter Blunders - Learn About The Top 10 Mistakes Newsletter Publishers Make So You Know How To Avoid Them.
Super Affiliate Formula - Discover How To Crush Your Competitors And Become The Biggest Affiliate In Your Niche.
IM Survival Formula - Your #1 Guide To Surviving And Thriving As An Internet Marketer In Today's Tough Markets.
Freelancing Formula - Your Guide To Surviving And Thriving As An Online Freelancer In Today's Competitive Markets.
Auto-Cash Formula - An Underutilized Method That Puts Your Internet Marketing Business On Autopilot The Easy Way.
Easy Squeeze Conversions - The Simple Way To Maximize Conversion Rates From Your Squeeze Pages.
IM Success Formula - Learn About The Mindset Needed To Be A Successful Internet Marketer
This is a HUGE sale and a great deal - get your 2023 business off to the best start possible with these best-selling courses from Cindy Bidar:

Lightning Fast Launches
The Six Figure Traffic System
The Six Figure List Building System
A License to Print Money
Funnels 101
Content Creation Blueprint
I cannot recommend this bundle enough - especially if you are just starting out!
Pick your fave courses and stock up with Sharyn's once-a-year sale!! Just add everything to your shopping cart and use the coupon code at checkout:


NewBday2023

If you are looking for ways to amp up your revenue in 2023, Sharyn's courses make a great foundation to build your own courses on! Always top quality, and great design, this is a great time to stock up!


17 different PLR bundles across popular niches! And these are fill bundles that include everything you need to make $$$ with your PLR purchases

Cooking Videos Firesale
LinkedIn Training Kit
Giant Media Assets
DFY Promo Emails
Visuals Blowout
Recession Income Secrets
AI in Digital Marketing
Home Income Secrets
Advanced Google Ads Mastery
Vertical Video Income Stream
Google My Business With 4.0 PLR
Think and Grow Rich
Weight Loss At-Home
Digital Health Mastery
Goodbye Addiction
Wellness Wheel
A Year of Positive Thinking
Craig Desorcy only releases a few products a year but they are always good - and this is no exception ;-)
The main report is 18 pages, 3,156 words with the Bonus report titled "Digital Detox" which adds another 3,000+ words to the bundle PLUS - you get Canva Cover Templates as well.

The main product covers:

Introduction
Chapter 1 – Create a Vision for Success
Chapter 2 – Smash Through the Blocks Holding You Back
Chapter 3 – Sharpen Your Mental Focus
Chapter 4 – Learn to Love Challenges and Accept Failure
Chapter 5 – Establish Healthy Habits and Routines
Conclusion
The bonus Digital Detox report includes

The Benefits of Going Unplugged - What Is Digital Detox? (604 words)
Going Unplugged - 6 Signs You Need a Digital Detox (603 words)
Time to Unplug and Reclaim Your Mental Health - 11 Easy Ways to Digital Detox
(685 words)
Win Back Your Time and Take Control of Your Mental Fitness – How to Get Started with Digital Detox. (616 words)
72 Hours without Your Phone - How to Survive Digital Detox without Totally Losing It (581 words)
P.S.
This amazing membership is an incredible bargain! Every month, members receive A DigitalPlanner, a Printable Planner, Lead Magnet, at least 10 Covers and additional graphics, Stickers, Drag And Drop Templates & Widgets to customize your planner layouts and a LIVE WORKSHOP! All designs are exclusive to the PLUS members, and all products come with full commercial use rights. All of this for only $27 per month!


You can reach us by simply responding to this email - we actually do respond!! See all of our products or login to your Member's area at PLRoftheMonth.club
Please note: This is a commercial email, and you are receiving it because you signed up to one of our lists at some point in time. If you don't want to receive our newsletters anymore - just click the unsubscribe link at the bottom of this email. If you purchase a product through a link in this newsletter, we may be compensated for that purchase as an affiliate of the product. Then again, we also include lots of links to other websites and cool stuff for you, just cuz we are nice peeps and that's the way we do things. ;-)