• For the week's scheduled events, check the
CALENDAR
• To find your download page for products you have purchased, login
HERE
The rare screenshot that I trust....
Kevin Fahey's IM VIP TRAINING CLOSING SALE
The sun has finally returned today and I am sooo happy to see it - even if it did bring the humidity back with it. Alas, it is short-lived as the storms are due back for the weekend.
Diving right in...no segue for this one....
Seems to be a lot of discussion this past week or so about pricing, and of course, everyone has their own opinion of what we should be charging for our time.
I did think it was quite humorous to see a course advertised on Facebook that was going to teach me how to make zillions with $7 courses priced at $997.00, while another one was all about creating and marketing your 'high ticket' course and it was selling for $7.00. eeeeeek.....not too confusing...
Seriously, though, pricing IS a difficult issue and probably tougher right now than it has been in a long time. Our lives have changed, our businesses have changed and most of us are still floundering to try to find some sense of stability, to shore up the suddenly shaky foundations of our business.
I've learned the hard way that no one knows my customers better than I do, and an outsider's advice means very little in the long run.
Case in point: I was going through a course by someone well known in the coaching space, and the topic of the course was how to build your business on low-priced products - 'EVEN PRODUCTS AS LOW AS $97!!'

In HER niche, $97 was a low price point...in the low content/PLR niche? That would be a HIGH price point for most of us!

I have to price my products at a point that I am comfortable with but most importantly - I price them at a point that makes my customers comfortable and has them hitting that little button. Sure I could increase my price - but I will get fewer sales, and that means fewer people seeing my work. More eyeballs now will mean more sales down the road.

The bottom line is this:
It's great to talk about the value of our time, but the truth is that our time is only worth what someone will pay for it and that is going to be different with every niche, every audience, every demographic. The best advice you will ever get on your own pricing is going to come from your own customers.
•••••••••••••••••••••••••


Kitchen Sink Update....
Our Kitchen Sink Mastermind call yesterday was quite an interesting one as we started off with the passing of Queen Elizabeth. It's interesting to note that I do not really recall that she was ever the topic of much discussion generally and yet, on her passing, it was obvious that she was highly regarded and respected, and her passing affected people more than I think I would have anticipated. Personally, I think she was a remarkable woman, and incredibly strong as a leader, a mother, and a human being.
On a business note, the rest of the session was spent digging into Merchant Accounts and Payment Processing, learning a bit about how they work, why you need one and most importantly - how to protect the ones you have!

Although all of you have a payment processor in your lives - very few likely realize what an incredible asset this is, how easy it is to lose - and what the real ramifications are if you DO lose your merchant account, because it is much easier to lose than you might think and literally impossible to get back!
You will find the link to the video AND my slide presentation in your member area - and if you are not a member yet- join today cuz it's free and you get to come join our fun group every other Thursday ;-)
Member Dashboard

We have some fun things coming up for the KS crowd - more details tomorrow!!

Featured Today - TL/DR version:
SALE ENDING SOON:

Kevin Fahey's IM VIP Training Closing Sale
I ignore most revenue reports and screenshots but not Kevin's because I know they are real - there are few people that hit the #1 spot on leaderboards more than Kevin has for the past two years.

If you truly want to learn affiliate marketing - Kevin is the real deal. Combine this with Jeremy's
Link-Share Secrets
(below) and you can still blow Q4 out of the water.
It is simply one of the best Internet Marketing Training memberships online.
Keven also includes his recent and excellent release -
10 Day Product Creation Bootcamp, a
complete 11-part webinar training series with homework sheets, resources and more!

This course alone is worth the $44 ;-)
NEW

- POPULAR TOPIC! WEBSITE PLANNER
From Lynette at ThriveAnywhere.com comes a terrific and very complete planner for creating and building your website. ON sale until Sept 13, this workbook, with its simple step-by-step format, is the perfect guide to getting your site live in record time.


1 x workbook
5 x dividers
3 x professionally edited mockups
30 x social media blurbs
10 x social media images
(Planner templates are in Letter, A4, A5, 6x9. JPG, PDF. InDesign, PowerPoint, Affinity Publisher, Canva)
NEW

SPIRIT ANIMALS COLORING PAGES WITH DIGITAL WORKBOOK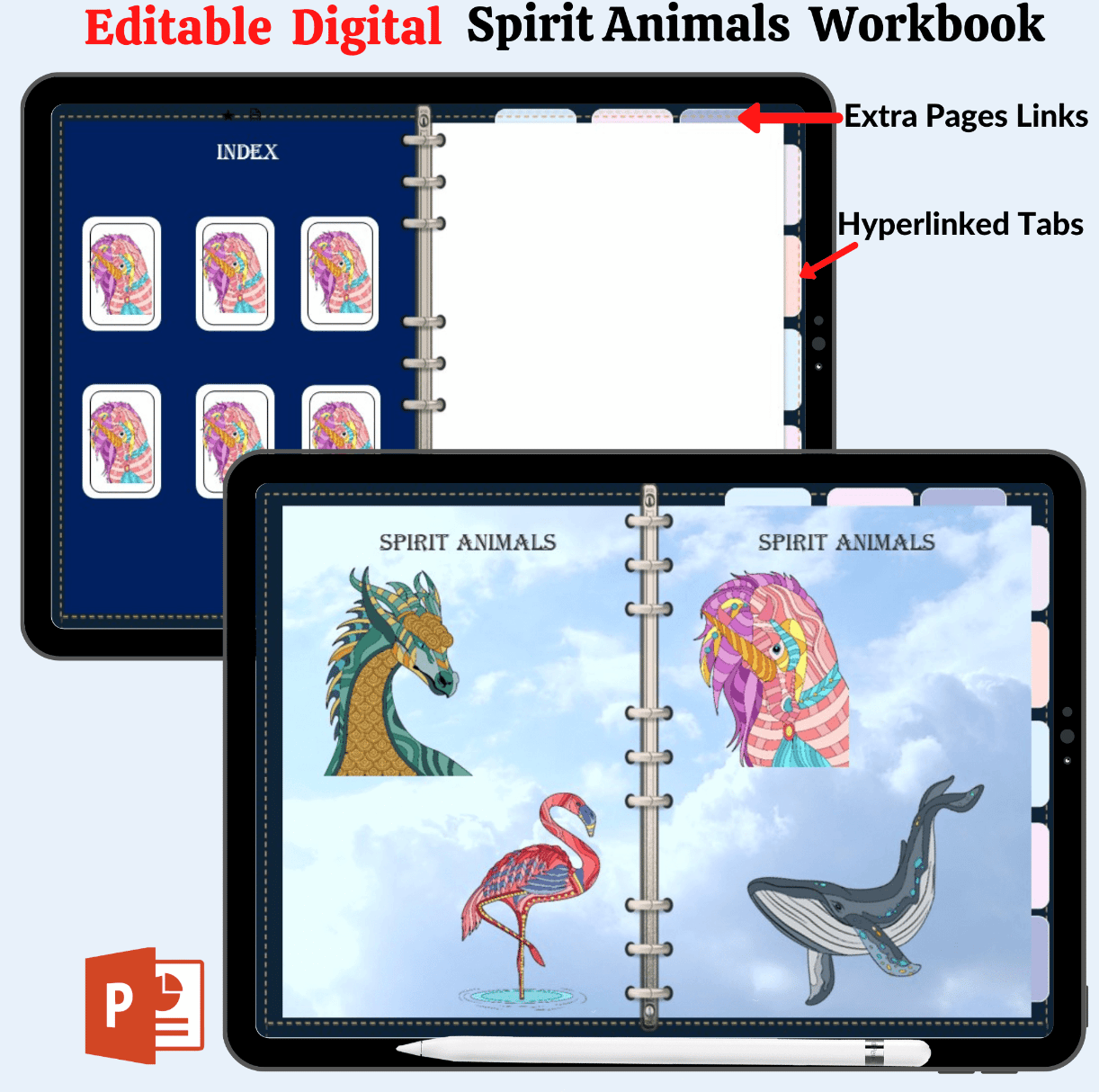 This is something fun and different - from Nara, 30 beautiful black and white spirit animal coloring pages PLUS a Digital Workbook your customers can color in!

Bundle includes:

30 Premium, High-Quality Designs

8.5" x 11" Coloring Book Size

High Quality 300 DPI For Print

SVG and PNG Files Included

Full Commercial Use Licensed

Unlimited Print On Demand
WARRIOR PLUS DEAL OF THE DAY:

AI ART EMPIRE
This one won Deal Of The Day yesterday on WarriorPlus! This is a video-based course, and Alessandro does a good job of explaining the process. Contrary to what many will have you believe, much like AI written content - AI Art is not just a 'push a button' and be done process!


BONUS:
I am offering a bonus Workshop for this one: A live co-working session where I will walk you through the course, and we will create a variety of different artworks together - and most importantly - how we can adapt the finished product to use with our Low Content Journals and Planners.

You can find the Workshop details in your account at WarriorPlus!




THE REAL DEAL:

JEREMY KENNEDY's Link-Share Secrets
The screenshot above is Jeremy's WarriorPlus earnings not from 2 years ago like most such shots, but from this past summer - mid-July to mid-August, to be exact.

I have been following Jeremy for years and he rarely shares his earnings like this - and one thing I can say with almost 100% confidence is that they are not photo-shopped! That is NOT his style - the reason I follow him is that he is ethical and above board in all that he does (pop into the WarriorPlus Facebook group some time to see what I mean - he calls others out for their practices on a regular basis!)

It's $6.95 and if you can swing it, the $9 case study bump offer is well worth it!
His Surprise Bonuses are fantastic - it's an additional 20 hours of training!
Affiliate Gold Rush
Advanced Affiliate Masterclass

Courses

On-Command -

How to Create Your Own Digital Courses

Setup An Offer & Launch On WarriorPlus (full video series!)

and more!!
P.S.
This amazing membership is an incredible bargain! Every month, members receive A DigitalPlanner, a Printable Planner, Lead Magnet, at least 10 Covers and additional graphics, Stickers, Drag And Drop Templates & Widgets to customize your planner layouts and a LIVE WORKSHOP! All designs are exclusive to the PLUS members, and all products come with full commercial use rights. All of this for only $27 per month!


You can reach us by simply responding to this email - we actually do respond!! See all of our products or login to your Member's area at PLRoftheMonth.club
Please note: This is a commercial email, and you are receiving it because you signed up to one of our lists at some point in time. If you don't want to receive our newsletters anymore - just click the unsubscribe link at the bottom of this email. If you purchase a product through a link in this newsletter, we may be compensated for that purchase as an affiliate of the product. Then again, we also include lots of links to other websites and cool stuff for you, just cuz we are nice peeps and that's the way we do things. ;-)