• For the week's scheduled events, check the
CALENDAR
• To find your download page for products you have purchased, login
HERE
Seems like everyone is running a 'Flash" sale today, and while there are oodles of GREAT ones out there, there is only so much room in the newsletter and time in the day, and I figure there are a zillion other folks out there promoting them, so you WILL hear about them...probably about 33 times today, at least ;-) LOL


First up - I added a new optin to my home page - and I am very happy with the results - I am averaging 3 new newsletter subscribers per day ;-)


As usual, I try to find some things that are a little different that you might have missed, with one exception, and that is Ruthie's Creative Repurposing Course.


"Repurposing" is bandied about a lot today, and several others in the PLR niche now have courses on the topic, but Ruthie was the first to teach the concept, and I still think she is the best at it!


But the concept to me goes beyond simply selling another course - the very concept of creating a course to teach your customers the best way to USE the products they have purchased from you - rather than always selling them more stuff to gather digital dust on their hard drive - goes to the core of ethical marketing.

That is ethical marketing at its best ;-)


It is also a MASSIVE course:

A total of 25 videos with over 6.5 hours of training waiting for you inside!

BONUS: you'll also get the replays of the 5 live webinars from January 2021!


So if you are sitting there with mountains of graphics and coloring pages and wondering what on earth to do with them.....it's Ruthie to the rescue. Again.
And don't forget PLUS Members - we have our monthly workshop Tuesday at 2:00 PM EDT - I am going to show you a new fun way to create stone-look 'carved' covers in minutes - with the most basic of processes!!
OH - and I will be adding a whole bundle of new mandalas to your August folder later today so you will have a bunch of goodies to try out the techniques with ;-)

Featured Today - TL/DR version:

THE REAL DEAL:

JEREMY KENNEDY's Link-Share Secrets
The screenshot above is Jeremy's WarriorPlus earnings not from 2 years ago like most such shots, but from this past summer - mid-July to mid-August, to be exact.

I have been following Jeremy for years and he rarely shares his earnings like this - and one thing I can say with almost 100% confidence is that they are not photo-shopped! That is NOT his style - the reason I follow him is that he is ethical and above board in all that he does (pop into the WarriorPlus Facebook group sometime to see what I mean - he calls others out for their practices on a regular basis!)

It's $6.95 and if you can swing it, the $9 case study bump offer is well worth it!
His Surprise Bonuses are fantastic:

Affiliate Gold Rush
Advanced Affiliate Masterclass

Courses

On-Command -

How to Create Your Own Digital Courses

Setup An Offer & Launch On WarriorPlus (full video series!)

and more!!
1700+ CANVA TEMPLATES!

Best Deal Today!
This new bundle has templates for everything you can imagine from social media to book templates and product mockups! If you love Canva, you will not want to miss this one!


A rare opportunity to pick up one of Tiffany's "Limited" PLR bundles! Not sure why this one did not sell out, but this is about a very hot and promising new marketing concept for internet marketing, "Connected TV". I think this has some real possibilities for those of us interested in podcasting, too.


From Charles Harper - two outstanding new PLR Video courses Audacity Tutorials 2.0
and One Hour Product

Audacity Tutorials

is a step-by-step over-the-shoulder video series on the new version of Audacity but also includes his earlier Audacity 1.0 PLR Videos.

One Hour Product is a 9 Session DFY Masterclass that covers how to Launch A Live Workshop as a PLR Product, a topic that most of us are interested in!

Bonuses include:
- Resell Rights to 20 Additional Mp4 Videos Over the Shoulder Video Course: "Prepare Your Videos for Resale"


SPOOKY PLR - BEST SALES PAGE!!

Marlene's Hectic Halloween Bundle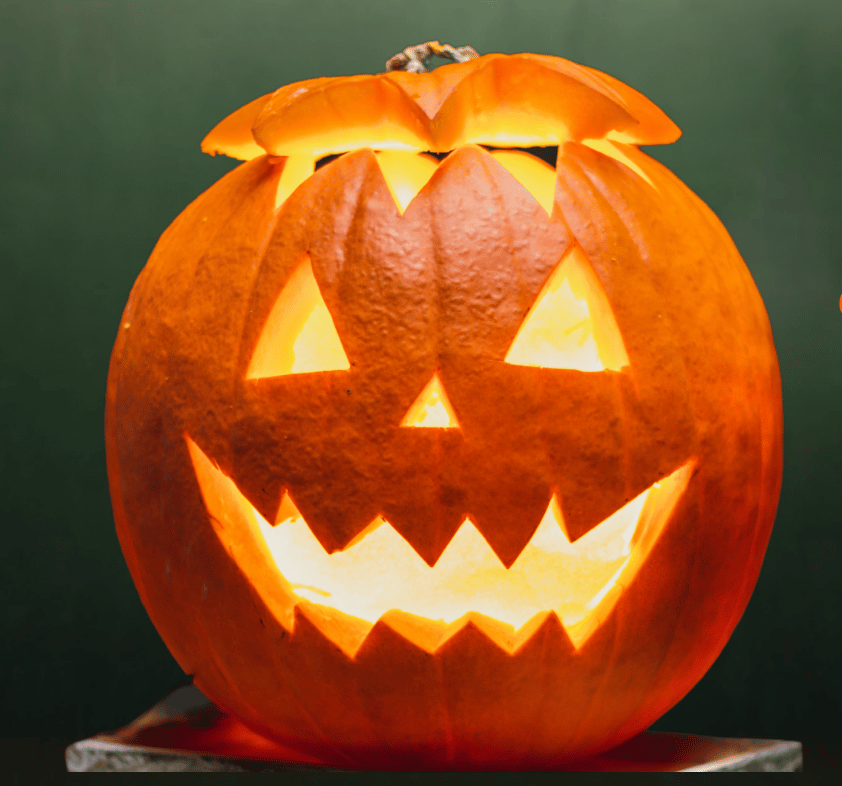 LOLLOLOL!! You need to see this great sales page even if you are not in the market for Halloween coloring - her videos are adorable but the bundle is a HUGE bargain!
24 KDP print-ready Coloring Pages

20 Unique Ready-To- Color Fun Editable Halloween Drawings – delivered in transparent background PNG, SVG and AI format

20 Ready-To-Color, Editable Spooky Backgrounds (10 with and 10 without borders) – delivered in JPG, SVG and AI

80 READY TO Color & play Halloween activity pages:

20 hangman games

20 tic-tac-toe games

20 Image Shape Mazes

20 Different Shape Mazes

Scissor Skills Pages:
60 Ready-to-Color & Cut
60 Full Color
BEST BONUSES!!

7 FIGURE LAUNCH SYSTEM
Love him or hate him - you can't deny that Michael Cheney knows what he is doing when it comes to launching! I freely admit that I watch his videos in small bits over a week or more, but I always come away with pages of notes too.


And TBH - the bonuses are worth the price of admission to this one - at only $9.95 - you really can't go wrong. This is full of gems - just please!! - actually go through this and put it to use. Don't let this great info sit unopened!! (And yep, we all do that!)


NEW PLR!!

Cutting Operational Costs For Your Business
From Kevin Fahey, Volume 57 in Kevin's best-selling Checklist PLR series. This one is bound to be a popular topic given the economic situation right now, too! These are great lead magnets or content upgrades, blog content, mini-reports or even turn it into a planner/tracker for entrepreneurs!


Right now, the price is less than $8 and you get the following bonuses too:

Bonus #1

- Access To A Private Mastermind Group

Bonus #2

- PLR Video Training Series

Bonus #3

- 7 Figure Entrepreneur Book Bundle

Bonus #4

- 101 Ways To Profit With PLR
LOVE THESE

CANVA TEMPLATES FROM SASHA!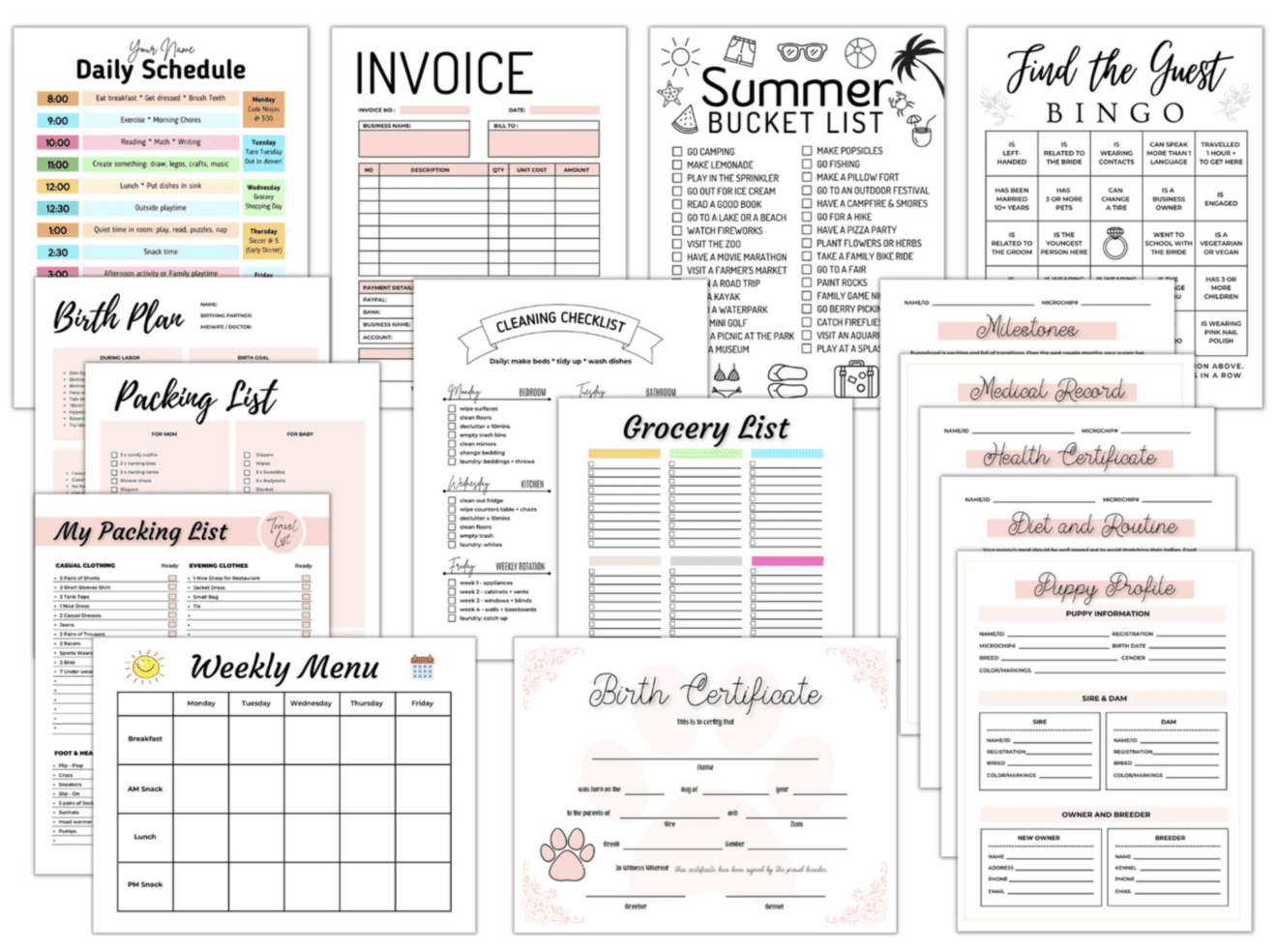 If you want to succeed at something - learn from someone already there - and Sasha is a top 1% seller on Etsy!! Her latest release includes 12 done-for-you templates, ready to sell as printable products or you make them into fillablea for you to resell in your own e-commerce shop.
Included are 12 commercial-use templates (32 pages/US Letter size) that you can customize for free in Canva.
Templates are in size US Letter.
4) Birth Plan & Hospital Bag Checklist
7) Menu Planner and Grocery List
BONUS: 9 listing images you can use to sell your products more quickly
Only $19 for this amazing product bundle!


NEW PRODUCT!

MIX & MATCH BORDER ART KIT
Border Art Designs - Mix n' Match Bundle Pack
Another gorgeous and creative new product from D'vorah! This new set is a 'mix and match' bundle of border designs - use them to create new stationary products or dress up your planners, journals, notebooks and more!


P.S.
This amazing membership is an incredible bargain! Every month, members receive A DigitalPlanner, a Printable Planner, Lead Magnet, at least 10 Covers and additional graphics, Stickers, Drag And Drop Templates & Widgets to customize your planner layouts and a LIVE WORKSHOP! All designs are exclusive to the PLUS members, and all products come with full commercial use rights. All of this for only $27 per month!


You can reach us by simply responding to this email - we actually do respond!! See all of our products or login to your Member's area at PLRoftheMonth.club
Please note: This is a commercial email, and you are receiving it because you signed up to one of our lists at some point in time. If you don't want to receive our newsletters anymore - just click the unsubscribe link at the bottom of this email. If you purchase a product through a link in this newsletter, we may be compensated for that purchase as an affiliate of the product. Then again, we also include lots of links to other websites and cool stuff for you, just cuz we are nice peeps and that's the way we do things. ;-)