New to our newsletter? Welcome!
Looking for the unsub button? Check the bottom of the newsletter!
• For the week's scheduled events, check the
CALENDAR
• To find your download page for products you have purchased, login
HERE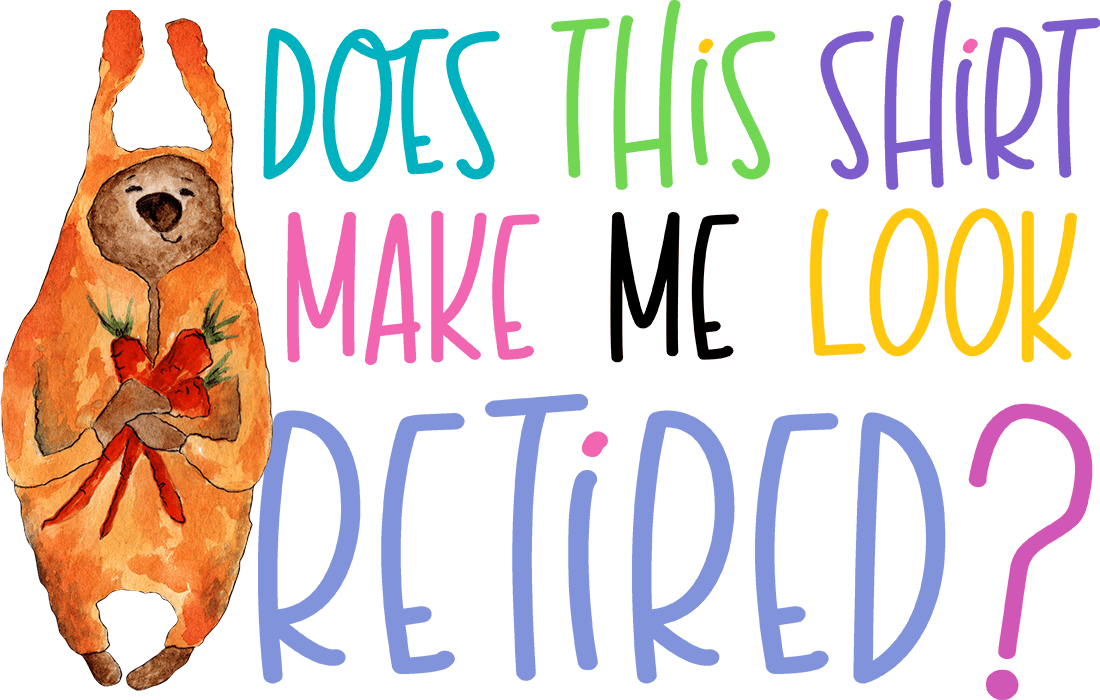 This past week has been hectic beyond belief, but I was still managing to stay on schedule....until my mom's little fur baby had an apparent stroke last Thursday. I am happy to report that as of this morning, he seems to have turned the corner and is making huge strides in improvement. He is eating again and even wanted to go outside this am for his morning 'constitutional'. The last few days have been hours of hand-holding by phone, ordering everything imaginable from Amazon and Publix to tempt him to eat, and talking Mom through visits to the vet.


So I had to prioritize the tasks at hand - available time went to finishing the bonuses and the PLUS drops, but the newsletter? LOL only so many hours in the day, and sometimes you need to prioritize.


AND...on top of that, someone in the PLR niche has apparently been telling people that I have turned over my company to 'someone who doesn't care', that no one is answering customer queries and issues, and that I am RETIRING!!


O.M.G.

Whoever started this rumor - you need to get a hobby or a life. I addressed this in the FB group the day I first heard this, but then we had the furbaby emergency, and I have not sent out a newsletter in 2 days, so I wanted to address this here:

I am not retiring
Nothing could be further from the truth!!

I may be TIRED, and since I was tired yesterday too, I guess that means I am re-tired...
but I am not going anywhere. I have not turned the company over to anyone else, and I have no plans to!

In fact, considering that I am LIVE on Zoom at least 2 days a week...I don't even know how anyone could start this rumor.

And thank you to all of our amazing KS peeps for your comments and support!! You are THE BEST!!!


On the PLUS front:
This month is the 2-page center-coil 2023 ;-) I uploaded 10 covers last night, stickers this am, and the lead magnet is almost done. There are TWO versions of the printable again this month, as the graphics did not lend themselves easily to a 'layered' graphic, so you have a bonus printable instead. ;-)


The BC Stack Bonus:
I added a Solo Ad submission form yesterday, to make the process easier for everyone ;-) and the registration form for the Bonus Workshop is live as well. The 2023 Planner bundle should be done either later tonight or tomorrow.

I am really sorry about the delay but in this family - a fur baby emergency is all hands on deck. Mom is 87 and it's just her and Murray in Florida. Murray came to live with her before my Dad passed in 2016, and we don't really know how old he is. He just showed up filthy, and ribs showing one day, and moved in ;-)
His ribs have not been showing in a LONG time LOL
Zooming Around:
Kitchen Sink Mastermind
Thursday, Thurs

day, June 23, 2022
Open to all! Zoom details are in your member dashboard! Login or create a new account (Free!) HERE

This week we are going to discover ways to create other products from your basic templates. If you want to work along - show up with your written content (PLR is fine) and the Workbook template, and we will create a new product together! This can be used in conjunction with a Challenge, courses - pretty much anything you can think of!
A TWO Day Retirement Sale!
No, Jan is not retiring either - but some of her products are!

G
et a whopping 290 pages of PLR content -
(all gorgeous) for only $19.95
To get the bundle discount, use coupon code:
RETIREBUNDLE

Or you can get the individual packs for only $10 with the
coupon code: RETIRE17OFF
From Sue, Createful Journals
Sue is an excellent teacher and if you are wanting to learn the basics of Powerpoint - this is a great course, and this is the biggest discount I have seen from her!

Module One - Course Walk Through
Module Two - PowerPoint Tips & Tricks -This is the meat of the course where we go over design choices, making edits, creating templates, adding images, replacing images and more.
Module Three - Options for Selling Journals
Module Four - Setting Up Your Website - Moving on to exciting things, this module teaches you how to set up a sales page, download page and add your own buy buttons and connect everything to your email service.
Module Five - Marketing
Module Six - Advanced Training - Learn how to use tables to quickly create all kinds of templates, inlcuding training on how to use the Slide Masters
Module Seven - Publishing on Amazon KDP
Video walk through of how to upload your journal.
Module Eight - Publishing On Lulu
Module Nine - Fillable PDFs
Fillable or Editable PDF's are super popular. Learn how to create some simple forms and calendars using Adobe Acrobat Pro.
Module Ten - Creating Printables
Module Eleven - Digital Planners: This is a basic look of what a Digital Planner is, and how to create tabs and hyperlinks in PowerPoint.
Module Twelve - Bonus - Access to tutorials on how to use Photoshop.
Private Members Group
Use promo code: CREATEFUL
at checkout and pick this up for only $97!!
If you are looking for seed material for great lead magnets - look no further! This new set of PLR checklists from Kevin Fahey is excellent!

Here are the topics covered:

As of this newsletter - it is priced at a whopping $7.55 for all of this!!
There are two options available: a VERY low-cost monthly option

(with a $1 Trial!)

, with a new topic and business-building resources every month - or the lifetime membership which delivers everything in a more 'expedited' fashion (the first 10 modules are ready to go right now!)
Monthly Strategy Focus with Easy-to-Follow Guide
Fill-in-the-Blanks Templates for Easy Implementation
PLUS....Tons of Sign-Up Bonus Gifts for a Strong Head Start
The First 10 Modules are Now Ready for Instant Download for Lifetime Access Members
Module 1: The Making More Per Sale Mindset w/ BONUS Creating a Recession-Proof Business Training + Workbook)
Module 2: Who is Your Ideal Customer That WANTS to Keep Buying from You?
Module 3:

How to Make More Per Sale from Printables and Print on Demand Products

Module 4:

Creating a Free Opt-In Offer That Turns into Paying Customers Quickly

Module 5:

Traffic Traffic Traffic: How to Get Free Traffic Quick Action Guide + Templates

Module 6:

How to Make Your Customers Look forward to Your Sales Pitches

Module 7:

Mastering Upsells and Bump Offers to Earn More For Each Sale

Module 8:

Creating Better Informational Content That Drives Sales

Module 9:

Getting Started with Your Own Affiliate Program to Increase Sales

Module 10:

How to Recruit Motivate Your Affiliates and Keep Them Promoting
Plus, These Additional Topics Will Be Added to Your Account as They Are Completed (Or Monthly, if You Choose the Monthly Payment Option
Module 11: Creating Synergy Between Your Marketing Efforts And Get More Results with Less Work
Module 12: Keyword Mastery: Understanding Keywords for More Traffic
Module 13: How to Build Your Business with Online Special Events
Module 14: Collecting Testimonials and Case Studies for Bigger Clout and More Sales
Module 15: Writing Effective Product Descriptions for More Engagement and Sales
Module 16: The Product Launch: Building Momentum and Maximizing Sales
Module 17: The "JV Page" That Gets Results and Boosts Sales
Module 18: Cultivating Relationships with Like-Minded Entrepreneurs for Mutual Benefit
Module 19: How to Adapt and Evolve Your Business Through Changing Times
Module 20: Wrapping it Up: Setting Up Your Business for Long-Term Success
Sign up for the lifetime option and pick up more than $300 in bonuses:
Sales Page Funnels Templates
Copywriting Templates
Outsourcing and Building Your Team Templates
Journal Templates
Planner Templates

Worksheets, Checklist and To Do List Templates
365 Days of Inspiration Templates
Go for the $1 trial, and you will still get a nifty bonus - you'll get the $47 Sales Funnel Templates as your free gift.
See ya at the Kitchen Sink tomorrow!

This amazing membership is an incredible bargain! Every month, members receive A DigitalPlanner, a Printable Planner, Lead Magnet, at least 10 Covers and additional graphics, Stickers, Drag And Drop Templates & Widgets to customize your planner layouts and a LIVE WORKSHOP! All designs are exclusive to the PLUS members, and all products come with full commercial use rights. All of this for only $27 per month!


You can reach us by simply responding to this email - we actually do respond!! See all of our products or login to your Member's area at PLRoftheMonth.club
Please note: This is a commercial email, and you are receiving it because you signed up to one of our lists at some point in time. If you don't want to receive our newsletters anymore - just click the unsubscribe link at the bottom of this email. If you purchase a product through a link in this newsletter, we may be compensated for that purchase as an affiliate of the product. Then again, we also include lots of links to other websites and cool stuff for you, just cuz we are nice peeps and that's the way we do things. ;-)