New to our newsletter? Welcome!
Looking for the unsub button? Check the bottom of the newsletter!
• For the week's scheduled events, check the
CALENDAR
• To find your download page for products you have purchased, login
HERE
Yes, it is Tuesday, so that means tacos, and seriously, I think I need a 12-step taco program. But darn, these things are good!


I have spent the last 2 weeks working on 2023 calendars and keep forgetting to flip my desktop calendar back to 2022 when I need to schedule something. So either I am really organized for 2023...or I am totally screwed up for this one...sigh....LOL! Hopefully, it will all work out!


One thing I DO know is where I will be all but one Friday from this week through July - and that is right here on my 'puter walking a bunch of peeps through the intricacies of creating and customizing Digital planners, and all the fun things we can do with them in The Digital Planner Intensive!


I turn 68 years old next month, and never thought I would be doing something like this at this age! But Digital Planners are so much fun to design AND to use - and I honestly believe that we are just scratching the surface with the capabilities and uses of these products. From Workbooks to Vison Boards, and oodles of things in between - we will be exploring all kinds of fun and unique products you can create and sell from your basic templates!

And of course - the basic templates ARE also included!! If you haven't checked it out yet - please do and join us for 6 LIVE workshops and learn how to create these amazing products from scratch!
EWWWW!!!
Evil Freebie Seekers Are Lurking...or are they??
Spoiler Alert - I am ranting again....


Ok. I have heard 'freebie seekers' maligned and cursed WAAAAAY too many times in the last few weeks. I have built an entire business around freebie seekers, and while I don't talk about how much money I make, trust me when I say I am doing ok.

Real ok.

I have 3 lists and a total subscriber base of a little over 11,000 readers, and most came through bundles, events, summits and GIVEAWAYS. Meaning that, yes, they were 'freebie seekers'. And yes, a very nice % of those folks will go on to become buying customers. Yes, some gave me a bad email address, and others unsubbed as soon as they got their freebie, but guess what? That does not negate the POSITIVE side of the freebies I have given away over the years. The $$$ earned from the customers that stayed far outweighs the bounced emails.


And yet for some unknown reason, there are people in the PLR space that have basically condemned everyone that accepts a free gift from us as 'evil'.


Freebies are a common and accepted way to introduce new products across virtually every business vertical...

Have you ever shopped at Costco on a Saturday and basically had a free lunch while wandering through the aisles, enjoying all of the free samples being offered? Did that make you evil? Or did you use a coupon at your fave restaurant for a free appetizer?

I am willing to bet that 'free' appetizer probably cost $45 or more by the time you were finished....


Have you ever signed up for a service online after a free trial? Yep, betcha have!


Freebies, trials and discounts are how we share what we do with a new audience, it's how we show new potential customers how great we are!!

Here's a MAJOR bit of real info that these "freebie seeker" haters seem to have missed:

The ONLY time you can be guaranteed that the email address you just received is REAL and VALID....is when the customer opts in for your newsletter. Why? Simple - the customer is signing up for something that they want to make sure they receive...more than once.


Even double optin only confirms that the customer wanted to hear from you in that one brief moment.


That is it. Customers will use fake emails for purchases, bundles, freebies - you name it. But if they want your newsletter? They have to give up that valuable personal email address ;-)
So quit stressing about the folks that might use a fake email or unsub right away. It's the cost of doing business - and it really did not cost you anything, did it? Just some digital dust.


Instead, be generous and give a truly GREAT freebie (or 12!) and watch your list grow.



Freebie Seekers are not evil. They are your future customers.




Zooming around!!
June 9th, 3:00 PM


Kitchen Sink Mastermind (free - open to all)
This week we will be discussing the basics of SEO and how to use PLR and SEO to help drive organic traffic to your site. Meeting is open to all - Zoom details are in your member dashboard PLR of the Month Club Member Login
This is the first on the series of 6 LIVE Workshops on creating Digital Planners, Workbooks, Vision Boards and all kinds of fun stuff in this profitable and growing niche!
This first session will be an intro to Digital Planners, Workbooks, Journals and Vision Boards, and the plotting and planning that goes into creating a Digital Planner! We will begin by mapping out our first planner template, and diving into our hyperlinking strategy! (Yep, we ain't playing around - let's get into the good stuff right away!)
I almost missed this....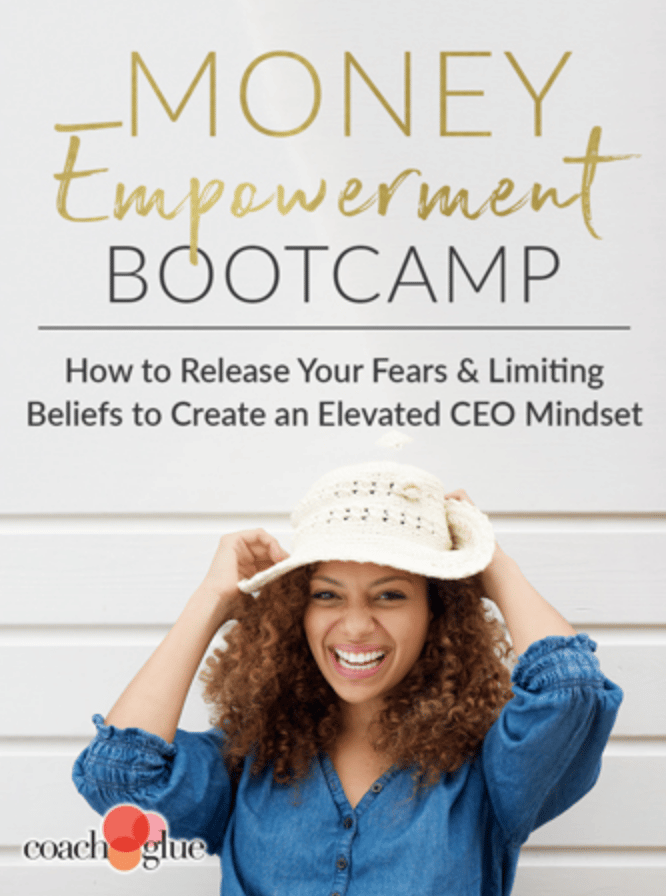 This is Day 7 of Coach Glue's biggest sale and I almost missed the whole thing! Ugh - too much happening sometimes!


Lesson 1: Get Clear on Your Fears & Define Your Desires

Lesson 2: Rewire Your Brain to Bring in the Bucks

Lesson 3: Release with Ease so You Can Open Up to Receive

Lesson 4: Kiss Bad Money Habits Goodbye & Create New Abundance-Attracting Rituals
PLUS: done-for-you worksheets, checklists, and exercises to use with your clients, sales page copy, promo emails, and more!


Use promo code 2022 to claim your savings through midnight tonight.
Best deal?? Grab the bundle here and have enough content for an entire year of workshops, planners and courses at your fingertips '-)


It's rare that you see a planner that is truly unique and totally COMPLETE like this is!! From long-time Kitchen Sink member, Jamie Emm comes this
A ready to use Family Moving Planner in

PDF format
The decorated

PowerPoint (.ppts) source files

for printables
1 cover and 3 background images (png 300 dpi)
Links to the fonts used in a Read Me file (free for commercial use)
All formats come in US Letter and A4 sizes
Commercial PLR license to sell your finished products (see

PLR TERMS

below)
Looking for a boost to your business? Consider podcasting! It's a great way to build your traffic, your revenue, and your audience!

Charles Harper is back with a new video series, The Podcast Masterclass and of course, it comes with PLR!


20 'Over-the-Shoulder' videos cover the following:
0001 - Podcast Format and Platform Options
0003 - Minimal Audio Creation Options
0005 - Podcast Hosting Options
0007 - Set Up Your Podcast Website
0009 - Use YouTube Video Promotions On Your Podcast Website
0011 - Create an Amazon Flash Briefing
0013 - Add Your Blog To Amazon Author Central
0015 - Pretty Links and Redirects
0017 - Content Moderation and Discussion
0019 - Creating a Private Podcast
0002 - The Anchor FM Platform
0004 - Audio and Video Editing Software
0006 - Alternative to Creating Your Audio Recording
0008 - PodPage Domain Name
0010 - Promote Your Products Using Blog Posts on Your Podcast Site
0012 - Create an Amazon Flash Briefing - Part 2
0014 - Content Distribution and Amazon
0016 - Content Monetization
0018 - Connecting Your Podcast Site To Your Products
0020 - Using Affiliate Programs in Podcasting to Defray Expenses
WP PopUnder is the latest release from Mark Hess and Michael Thomas, two of my fave WordPress peeps as you know. Although it leverages some 'old school' marketing tactics... it's added a very unique new twist that literally guarantees more traffic to any offer you want to promote.

In all honesty - Mark's video explains this so much better than I can here - I strongly recommend you check out the video above to see what this does - I think you will see the $$$ potential as much as I did!
Not everyone wants to build these puppies from scratch -
but if you want to REALLY get comfortable with customizing the ones you have - or you want to learn how to create Workbooks and Digital eBooks and other cool products that are gorgeous and functional for the iPad - then you really want to sign up for this ;-)

6 LIVE Workshops (plus replays and transcripts) along with oodles of bonuses and templates - you don't want to miss this one!
have an awesome evening - and a fantastic week!

You can reach us by simply responding to this email - we actually do respond!! See all of our products or login to your Member's area at PLRoftheMonth.club
Please note: This is a commercial email, and you are receiving it because you signed up to one of our lists at some point in time. If you don't want to receive our newsletters anymore - just click the unsubscribe link at the bottom of this email. If you purchase a product through a link in this newsletter, we may be compensated for that purchase as an affiliate of the product. Then again, we also include lots of links to other websites and cool stuff for you, just cuz we are nice peeps and that's the way we do things. ;-)