New to our newsletter? Welcome!
Looking for the unsub button? Check the bottom of the newsletter!
• For the week's scheduled events, check the
CALENDAR
• To find your download page for products you have purchased, login
HERE
It's Saturday and I have to keep this short as we are heading out to the many times re-scheduled & canceled Garth Brooks concert - and it is now thundering and lightning-ing out there, and yes, this is an outdoor concert. The weather app says it will be over at 7pm...Garth says he has started concerts at midnight.


Got news for Garth and the hubby....the audience will be down by at least one if we have to start at midnight...


MAJOR ANNOUNCEMENT....
Yes, The Digital Planner Intensive is Coming!!
May 16, 2022
As many of you already know, I am finally gonna do it! A 6 week series of LIVE Workshops, teaching you how to create Digital Planners from the ground up!

I had hoped to launch Monday, but have pushed it back one day to Tuesday, May 16th, as I forgot I was only working half the day today (oops) but

I won't lie to you - creating hyper linked planners like I do is not an easy task - it's grunt work! But we have only scratched the surface of what can be done with these types of products - there is a whole world out there beyond planners and journals!!


Even if you do not want to go through the work of creating new products from scratch - you will walk away from this course with the skills to create just about anything you can think of with virtually anyone's templates!
And did I mention you won't have to sell your cat to afford it?

The Early Bird price of only $47 is good from Launch Day May 16th to June 1!!
This course will cover everything you need to know about digital planners including but NOT limited to:

Mapping out your initial planner ideas

Best template size to work with

Working with Master Slides (or Slide Masters, depending on your system)
The difference in designing PLR versus "consumer" products
We will design Landscape, Center coil and Horizontal planner designs
Page flipping tabs - and why you may not always want to use them!
Why some of the most popular platforms do not work for Digital Planners (even though they seem to!)
How to make realistic coils (a super easy way!)
How to convert your Digital Planners to Printables in minutes
Finding the 'happy medium' between 'realistic-looking' products and what the customer really wants (it may not be what you think!)
Creating graphics that are uniquely yours
Creating foundation templates quickly and easily
Quick and easy ways to choose your color palettes
Thinking outside the box - creating totally new products and concepts!
LIVE WORKSHOPS - that is at least 12 hours of live interactive instruction!
Replays for life!!
Interactive Q&A with every session - PLUS one one final 'hands on' session where we will open the floor for questions and work together to get everyone comfortable with Digital Planners
And of course - oodles of templates and goodies!
And sooo much more!!

The best part? Sign up before June 1 -
and get $50 off the course!!
Yes, you will pay only $47 for 6 weeks of

LIVE

WORKSHOPS

Affiliates:
Get your links now and start promoting!
The landing page for Early Bird registration
is live!
Sign up here:
Affiliates Welcome!

Affiliates receive 50% commission!!
and yes I have a bonus for this one!
Card decks continue to be a hot seller, and are growing in popularity. They also make a great complementary product to be sold with your Journals, Workbooks and Vision Boards!


12-Page Report – (4,419 words)"The Ultimate Guide to Using Inspirational Cards to Improve Your Lives and the Lives of Others" Report (.docx)
Professionally-Designed Ecover Set – .JPG and .PSD with flat cover and 4 x 3D versions to go with the report.
5 Articles – These Articles go along with the card deck topics and can be used for your social media, blog and more. (9 pages / 2,373 words)
Newsletter – fully editable newsletter in .doc format includes 2 of the articles in this EKit and includes plenty of space for your personal thoughts
8 Printable Card Deck – Card Decks with fully editable cards. They come formatted for commercial or at-home printing. PNG/PSD and come with a marked set for commercial use. Instructions included.
Card Decks Include:

Fill-in-the-Blanks for a Better You Card Deck

Turning Negative Thoughts into Positive Actions Card Deck

Getting to Know One Another Card Deck

Random Acts of Kindness Card Deck

The Sincere Compliments Card Deck

Be A Better Parent Card Deck

36 Days to a Healthier Me Card Deck

The Meaning of Flowers Memory Game Card Deck (16 cards included)


BONUS:


Pick up the Platinum Bundle and I will send you
20 original graphics that can be used for Report Covers or Card Backs ;-)
(These will be in your member area at EKit Wednesday)
Next Level Website Content:
Supercharged Content Strategies that Drive More Website Traffic and Sales.

There are a few people whose PLR content I invest in without hesitation: Jimmie Brown (the 'father' of PLR), Tiffany Lambert (her limited releases are usually sold out before I can even get the newsletter out!) and Sharyn's team at Content Sparks.

This one is a really important topic right now as organic traffic is becoming a vital strategy once again thanks to the hit on advertising from the recent Apple IOS changes.


Next Level Website Content takes a deep dive into the type of content you need to create as well as the changes you probably need to make to your website to get some SERP love started soon!
This is PLR, too, so you'll get everything you need to create your own webinar, workshop, lead magnet, or paid product that helps people tap into powerful web content strategies that will take their sites to a whole new level.


You can create a dozen or more products from this bundle with a bit of creative thinking!


Includes a coursebook of 8600+ words (54 pages), 145 presentation slides and oodles more covering the following topics:
Module 1 - Laying the Foundation: Evaluate Your Target Audience & Content
Module 2 - Rethink Your Website Design and Structure
Module 3 - Incorporate Long-Form Content into Your Website
Module 4 - Three Long-Form Content Strategies to Boost Site Ranking and Visits
Module 5 - Add Short-Form Content to the Mix
Module 6 - Create Content to Support a Series
Module 7 - Conclusion and Next Steps


I love Lynette's releases because they are well-done, easy to customize, and truly useful! This one is, I think, very timely as people are heading back to work and trying to juggle the realities again of work and home.

Professionally Designed Pages

(In Letter, 6X9, A4, A5, JPG, PDF, InDesign, PowerPoint, Affinity Publisher, Canva)

(In JPG, PSD, Affinity Designer)
(In Letter, A4, A5, 6x9, JPG, PDF, InDesign, PowerPoint, Affinity Publisher, Canva)

(In JPG, PSD, Affinity Designer)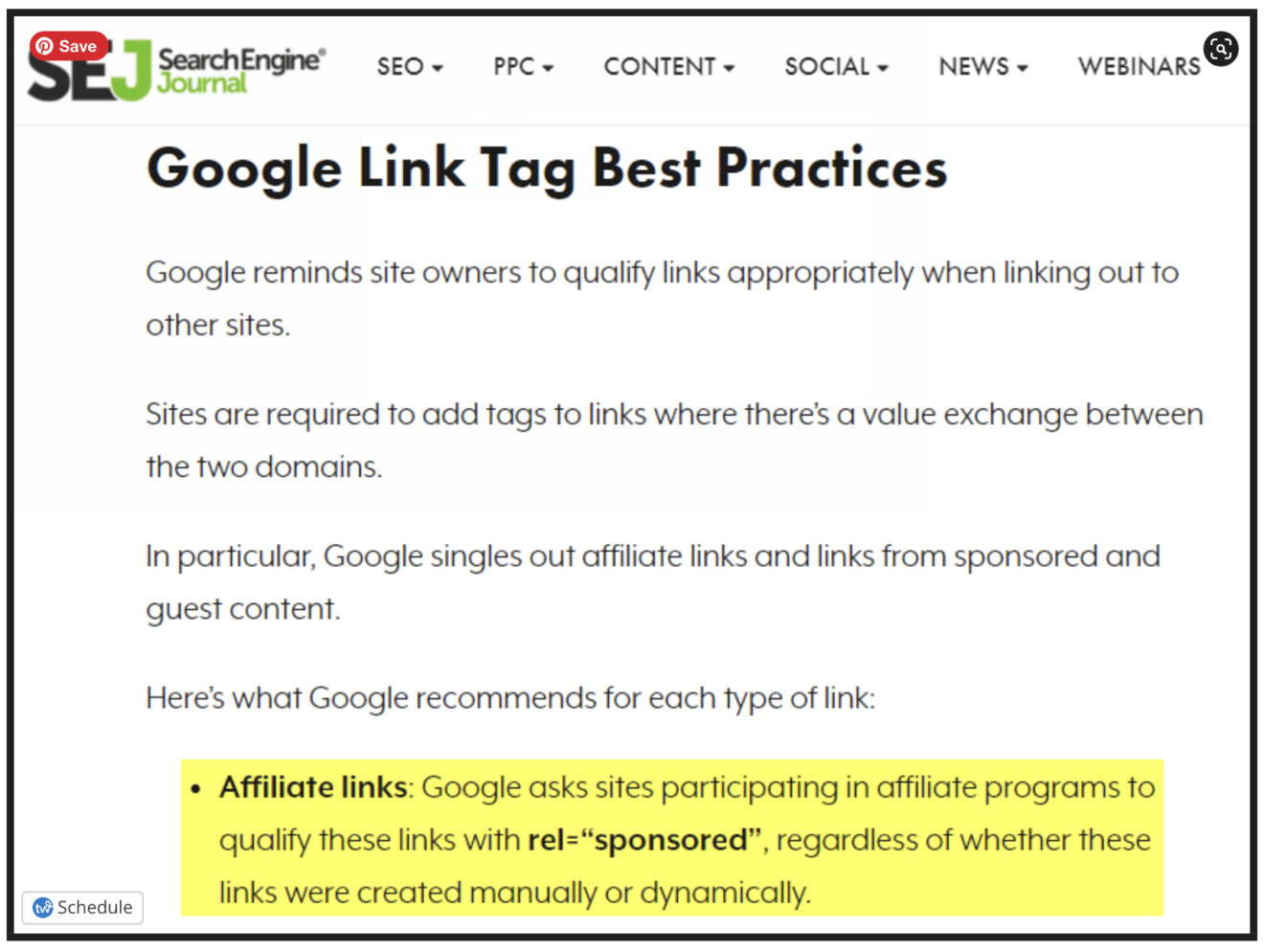 Yikes! Read that highlighted yellow text carefully above, wait for your heart to stop pounding and then read on:
I bought this plugin just before the holidays, intending to install it between Christmas and New Year - and life happened. Discovered it today while going through things and checked out the sales page to see what it did and almost freaked that I had never installed this!!

The plugin works by adding the rel="sponsored" markup to ALL of your affiliate links ACROSS YOUR ENTIRE SITE AUTOMATICALLY so that you are now

GOOGLE COMPLIANT!!

Watch the video at the top of the sales page for a great overview!!

If you're an affiliate marketer, like me, you need to install this WordPress plugin on ALL of your sites immediately!!
Have a wonderful weekend!!

P.S. You can reach us by simply responding to this email - we actually do respond!! See all of our products or login to your Member's area at PLRoftheMonth.club
Please note: This is a commercial email, and you are receiving it because you signed up to one of our lists at some point in time. If you don't want to receive our newsletters anymore - just click the unsubscribe link at the bottom of this email. If you purchase a product through a link in this newsletter, we may be compensated for that purchase as an affiliate of the product. Then again, we also include lots of links to other websites and cool stuff for you, just cuz we are nice peeps and that's the way we do things. ;-)