New to our newsletter? Welcome!
Looking for the unsub button? Check the bottom of the newsletter!
• For the week's scheduled events, check the
CALENDAR
• To find your download page for products you have purchased, login
HERE
It's a gorgeous day, although more like July than May, but tomorrow we are expecting a full-blown lightning storm/monsoon, which makes sense because we have tickets to see Garth Brooks - at an outdoor concert. This is the concert that was originally scheduled in 2019....and then rescheduled twice due to COVID, then canceled and refunded....and now, it's here...but....


LOL...if it ain't one thing...it's twelve, right?


Just uploaded our Kitchen Sink Mastermind from yesterday's awesome WordPress & CPanel walkthrough, and I am so glad that we did this because even though I LOVE WordPress and use it on all of my sites - I really hated their new block system!


But in reality, as I learned during Ruthie's demo - there have been MASSIVE changes to it over the last 6 months, and it's actually very similar to the Divi system that I use and love...


So, yes, I am now over my blocks....block ;-)
This was a great session and once again pointed up the power of a group like this, as many others shared their own knowledge, insight and expertise. There is no way that any one person can know everything there is to know about a topic, so creating an environment where everyone is allowed to ask and answer questions helps us all to grow and become stronger.


Thank you to everyone for making yesterday a great event!


If you missed the Zoom, the replay is posted and available in your member dashboard, and if you are not a member - membership is free, open to all and you can sign up here: Register

A

HUGE

thank you to Ruthie for her time and expertise yesterday, too! She also announced that she is launching a fabulous new membership - and this is a crazy great bargain at only $7 a month for 25 all-new coloring patterns every month! Coloring Patterns Monthly


In case you missed the freebies this week....

(I cleaned out my DropBox this week - that's as close as I get to any kind of spring cleaning around here LOL)
• 20 social media images in PSD and PNG format, so you can edit the text ;-). Samples above! These are all journal related so put them to good use! PERSONAL USE ONLY!!

• A collection of 6 Pin Templates (but can also be used for other social media including videos). The pins come ready to edit in PSD format with editable text as shown above or in PNG format without any text. These are all original so you can edit and use as you please ;-)
Hot Topic This Week:
Optimizing your website content to drive organic traffic is a hot topic right now as the recent IOS 'update' continues to hit third-party cookies HARD!


If you have noticed a drop in your affiliate sales over the last few months, you are not alone and it is being discussed at the highest levels in internet marketing as the IOS update 'protects' Apple device users from third-party cookies that collect personal data or track their activities online and yes, that means affiliate cookies are being hit as well.

Advertising platforms have been hit hard as retargeting pixel performance and ad performance, in general, have plummeted.

So it may be back to trying to win favor with the search engines again, and creating user-friendly/wanted content to drive organic visitors to websites - just like the old days when dinosaurs roamed the web!


While there may not be an easy solution to this issue - there are a LOT of people that have been affected, which means a lot of people are motivated to find a solution! So if your affiliate sales are down - know that you are not alone, and hopefully, a solution is not far away!


BTW - There IS a very inexpensive product that was just released that creates the old-style bridge pages - and this MAY be a possible workaround for some situations. Still digging into it, but I picked it up to try it out! Check out The Affiliate Reseller Bundle below!


and yes I have a bonus for this one!
Card decks continue to be a hot seller, and are growing in popularity. They also make a great complementary product to be sold with your Journals, Workbooks and Vision Boards!


12-Page Report – (4,419 words)"The Ultimate Guide to Using Inspirational Cards to Improve Your Lives and the Lives of Others" Report (.docx)
Professionally-Designed Ecover Set – .JPG and .PSD with flat cover and 4 x 3D versions to go with the report.
5 Articles – These Articles go along with the card deck topics and can be used for your social media, blog and more. (9 pages / 2,373 words)
Newsletter – fully editable newsletter in .doc format includes 2 of the articles in this EKit and includes plenty of space for your personal thoughts
8 Printable Card Deck – Card Decks with fully editable cards. They come formatted for commercial or at-home printing. PNG/PSD and come with a marked set for commercial use. Instructions included.
Card Decks Include:

Fill-in-the-Blanks for a Better You Card Deck

Turning Negative Thoughts into Positive Actions Card Deck

Getting to Know One Another Card Deck

Random Acts of Kindness Card Deck

The Sincere Compliments Card Deck

Be A Better Parent Card Deck

36 Days to a Healthier Me Card Deck

The Meaning of Flowers Memory Game Card Deck (16 cards included)


BONUS:


Pick up the Platinum Bundle and I will send you
20 original graphics that can be used for Report Covers or Card Backs ;-)
(These will be in your member area at EKit Wednesday)
Next Level Website Content:
Supercharged Content Strategies that Drive More Website Traffic and Sales.

There are a few people whose PLR content I invest in without hesitation: Jimmie Brown (the 'father' of PLR), Tiffany Lambert (her limited releases are usually sold out before I can even get the newsletter out!) and Sharyn's team at Content Sparks.

This one is a really important topic right now as organic traffic is becoming a vital strategy once again thanks to the hit on advertising from the recent Apple IOS changes.


Next Level Website Content takes a deep dive into the type of content you need to create as well as the changes you probably need to make to your website to get some SERP love started soon!
This is PLR, too, so you'll get everything you need to create your own webinar, workshop, lead magnet, or paid product that helps people tap into powerful web content strategies that will take their sites to a whole new level.


You can create a dozen or more products from this bundle with a bit of creative thinking!


Includes a coursebook of 8600+ words (54 pages), 145 presentation slides and oodles more covering the following topics:
Module 1 - Laying the Foundation: Evaluate Your Target Audience & Content
Module 2 - Rethink Your Website Design and Structure
Module 3 - Incorporate Long-Form Content into Your Website
Module 4 - Three Long-Form Content Strategies to Boost Site Ranking and Visits
Module 5 - Add Short-Form Content to the Mix
Module 6 - Create Content to Support a Series
Module 7 - Conclusion and Next Steps


I love Lynette's releases because they are well-done, easy to customize, and truly useful! This one is, I think, very timely as people are heading back to work and trying to juggle the realities again of work and home.

Professionally Designed Pages

(In Letter, 6X9, A4, A5, JPG, PDF, InDesign, PowerPoint, Affinity Publisher, Canva)

(In JPG, PSD, Affinity Designer)
(In Letter, A4, A5, 6x9, JPG, PDF, InDesign, PowerPoint, Affinity Publisher, Canva)

(In JPG, PSD, Affinity Designer)
You know those little windows that scroll right along with you to the bottom of the sales page? Yeah, that is what this does AND MORE!!!


You want to see something totally cool? Scroll to the bottom of the sales page - and see what happens ;-)

BTW - you also get a $10 discount when you do that!!


Have You Ever Heard Of A
'Soft' Landing Page??
If you haven't - you are going to want to check this out! Technically, this is a bundle of products with Resell Rights that you can use as Bonuses and Lead Magnets to build your business, and while they are ALL good - this little goodie above is worth as much as all of the other products put together!


You see, instead of linking directly to the offer page - your visitor lands on the "Soft redirect" page first, which reminds them of the BONUS you are offering before they actually get to the offer page you are promoting.


This is SUPER powerful!!! This whole bundle is still under $12 - which includes 4 products and 10+ apps - just may be the bargain of the week (after Ruthie's new Coloring Patterns Monthly Membership!)
Special Note: This IS a possible solution to the IOS cookie-killing issue!!
Julie Coffman Is Back!
And this one made Deal of the Day on W+, too!!

In spite of the fact that I am launching my own course soon - I am making the time for this one! Adding more passive and (hopefully!) evergreen income to the mix is definitely part of the game plan for 2022 and beyond!

Julie is a great teacher and I always learn something new from her but I think this Challenge will be a game-changer for many of us!!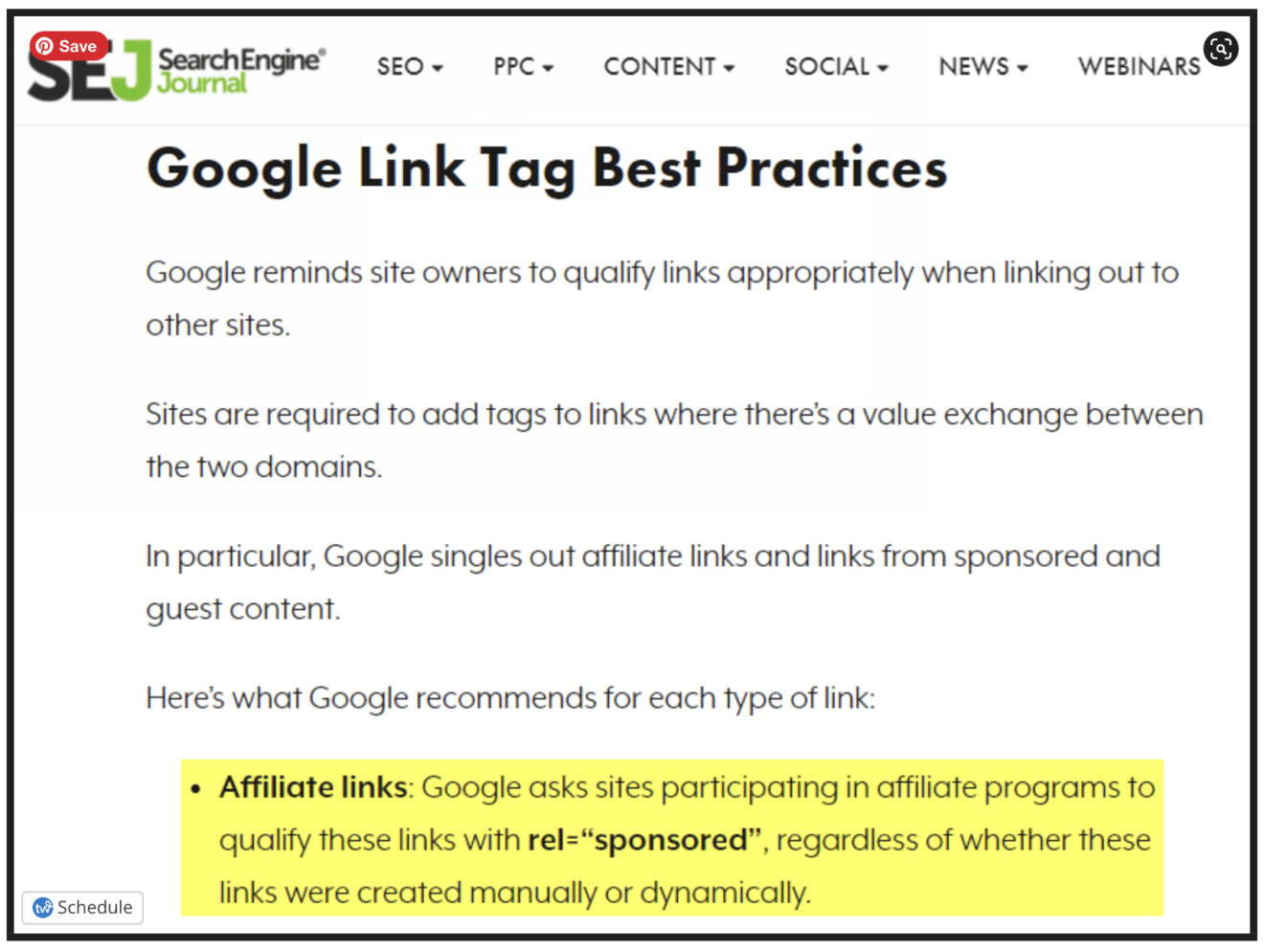 Yikes! Read that highlighted yellow text carefully above, wait for your heart to stop pounding and then read on:
I bought this plugin just before the holidays, intending to install it between Christmas and New Year - and life happened. Discovered it today while going through things and checked out the sales page to see what it did and almost freaked that I had never installed this!!

The plugin works by adding the rel="sponsored" markup to ALL of your affiliate links ACROSS YOUR ENTIRE SITE AUTOMATICALLY so that you are now

GOOGLE COMPLIANT!!

Watch the video at the top of the sales page for a great overview!!

If you're an affiliate marketer, like me, you need to install this WordPress plugin on ALL of your sites immediately!!
Have a wonderful weekend!!

P.S. You can reach us by simply responding to this email - we actually do respond!! See all of our products or login to your Member's area at PLRoftheMonth.club
Please note: This is a commercial email, and you are receiving it because you signed up to one of our lists at some point in time. If you don't want to receive our newsletters anymore - just click the unsubscribe link at the bottom of this email. If you purchase a product through a link in this newsletter, we may be compensated for that purchase as an affiliate of the product. Then again, we also include lots of links to other websites and cool stuff for you, just cuz we are nice peeps and that's the way we do things. ;-)