New to our newsletter? Welcome!
Looking for the unsub button? Check the bottom of the newsletter!
• For the week's scheduled events, check the
CALENDAR
• To find your download page for products you have purchased, login
HERE
Just finished another great Stock Your Shop Workshop by Ruthie Bowers and I learn something new every time! It always amazes me how we can use the same tools in such different ways - there is no better way to get yourself revved up and creative again than watching another creative person work their magic! Ruthie is a master at working with Repper and she always comes up with something new and different and today was no exception!

She also announced that she is launching a fabulous new membership - and this is a crazy great bargain at only $7 a month for 25 all-new coloring patterns every month! Coloring Patterns Monthly


In case you missed the freebies this week....

I cleaned out DropBox this week ;-)


• 20 social media images in PSD and PNG format, so you can edit the text ;-). Samples above! These are all journal related so put them to good use! PERSONAL USE ONLY!!

• A collection of 6 Pin Templates (but can also be used for other social media including videos). The pins come ready to edit in PSD format with editable text as shown above or in PNG format without any text. These are all original so you can edit and use as you please ;-)
Hot Topic This Week:
How Much $$ Is The 'Norm' Per Subscriber?
There has been a lot of discussion this week about how people are calculating their revenue vs earnings in sales pages and newsletters. Debbie Gartner, who is the Queen of Transparency when it comes to revenue stats wrote an excellent piece on it this week, and honestly, there is not much that I can add to it!


But several readers have reached out to ask about for a bit of clarification in regards to the industry 'norm' for earnings per subscriber to your newsletter.


Although I have seen a few vendors claim higher numbers, in Internet Marketing, the general rule of thumb is roughly $1.00 per person per month. So if you have 5,000 people on your list, you should make $5,000 +/- per month if you are emailing them on a regular basis with appropriate offers.


This number might be more for a smaller, tightly focused list, and tends to drop as your list size grows. A list of 15,000 will likely earn 50¢ to 75¢ per reader per month because it may not be as focused as the smaller list is.


But let's be clear here - these numbers are for your entire list - not a tightly-focused segment. If I were to create a segment of my list, consisting of only people that purchased ALL of my last 3 products - the earnings per subscriber would be some crazy and unrealistic number, like $17 per subscriber.


But that is not representative of my full list and really does not give a true view of my list earnings. Most importantly, it is not necessarily what anyone else should count on earning with their list!


The number that is consistent, and used as a 'benchmark' in our industry is 75¢ to $1.25 per subscriber per month - anything other than that - I would look at as an anomaly, rather than something that you should be expecting in your own business. Further - I would definitely question how the number was derived ;-)

Many marketing platforms, such as WarriorPlus, are really cracking down on revenue disclosures and screenshots now because of revenue 'manipulation'.


So when you hear numbers that seem way out of line with the norms of this business - dig deeper and ask questions!! And if you are only earning 75¢ per subscriber - know that you are not failing - you are succeeding!!


Zooming Around:
Wordpress & Cpanel Intro
3:00 PM EST, Thursday May 12


Join us at the Kitchen Sink this week as we do a CPanel intro, and a walkthrough of setting up your WordPress blog, including your setting up your Domain Name Servers, one-button easy WP install, setting up your email accounts and forwarders and more ;-)

BONUS: Ruthie is going to walk us through the basics of Gutenberg blocks, too!

Find the details in your member dashboard - and remember - it's FREE to join!!

Login or join HERE
You know those little windows that scroll right along with you to the bottom of the sales page? Yeah, that is what this does AND MORE!!!


You want to see something totally cool? Scroll to the bottom of the sales page - and see what happens ;-)

BTW - you also get a $10 discount when you do that!!


Have You Ever Heard Of A
'Soft' Landing Page??
If you haven't - you are going to want to check this out! Technically, this is a bundle of products with Resell Rights that you can use as Bonuses and Lead Magnets to build your business, and while they are ALL good - this little goodie above is worth as much as all of the other products put together!


You see, instead of linking directly to the offer page - your visitor lands on the "Soft redirect" page first, which reminds them of the BONUS you are offering before they actually get to the offer page you are promoting.


This is SUPER powerful!!! This whole bundle is still under $12 - which includes 4 products and 10+ apps - just may be the bargain of the week (after Ruthie's new Coloring Patterns Monthly Membership!)
Julie Coffman Is Back!
And this one made Deal of the Day on W+, too!!

In spite of the fact that I am launching my own course soon - I am making the time for this one! Adding more passive and (hopefully!) evergreen income to the mix is definitely part of the game plan for 2022 and beyond!

Julie is a great teacher and I always learn something new from her but I think this Challenge will be a game-changer for many of us!!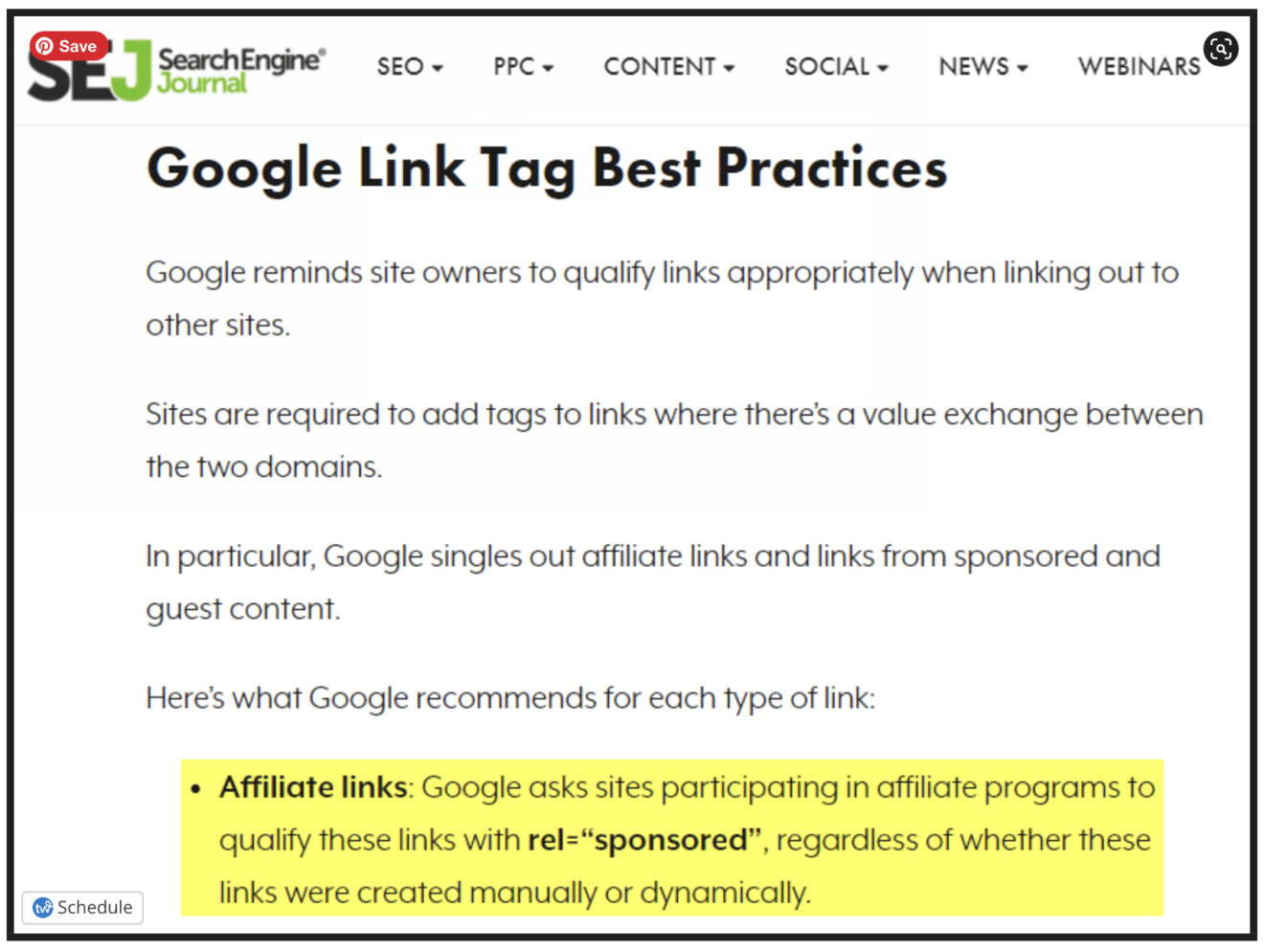 Yikes! Read that highlighted yellow text carefully above, wait for your heart to stop pounding and then read on:
I bought this plugin just before the holidays, intending to install it between Christmas and New Year - and life happened. Discovered it today while going through things and checked out the sales page to see what it did and almost freaked that I had never installed this!!

The plugin works by adding the rel="sponsored" markup to ALL of your affiliate links ACROSS YOUR ENTIRE SITE AUTOMATICALLY so that you are now

GOOGLE COMPLIANT!!

Watch the video at the top of the sales page for a great overview!!

If you're an affiliate marketer, like me, you need to install this WordPress plugin on ALL of your sites immediately!!
ICYMI...
See you all tomorrow at the Kitchen Sink!!

P.S. You can reach us by simply responding to this email - we actually do respond!! See all of our products or login to your Member's area at PLRoftheMonth.club
Please note: This is a commercial email, and you are receiving it because you signed up to one of our lists at some point in time. If you don't want to receive our newsletters anymore - just click the unsubscribe link at the bottom of this email. If you purchase a product through a link in this newsletter, we may be compensated for that purchase as an affiliate of the product. Then again, we also include lots of links to other websites and cool stuff for you, just cuz we are nice peeps and that's the way we do things. ;-)