New to our newsletter? Welcome!
Looking for the unsub button? Check the bottom of the newsletter!
• For the week's scheduled events, check the
CALENDAR
• To find your download page for products you have purchased, login
HERE
I have some great stuff in the tutorial section for you today! I always love sharing my finds with everyone! I was a library nerd growing up and STILL love reading real books and just wandering through the library, and to me, the internet is just the world's biggest library ;-) It's one of the things I love most about working online - the fact that you can find just about anything you want to know online with a quick search. What I do today is that nerdy little kid's dream job ;-)


Cleaning house - more goodies for you!!!

Today I have 20 social media images for you in PSD and PNG format, so you can edit the text ;-). Samples above! These are all journal related so put them to good use! PERSONAL USE ONLY!!


Hot Topic This Week: AI-Created Content
Today was our Content Gorilla Setup Workshop, and if you missed it, I should have it posted by tomorrow. I really like this tool, as it has several features, including SEO tips that most similar tools do not have.

AI-content creators seem to be the popular app these past few months, but they are really not new, more like re-branded, TBH. The early ones were called 'content aggregators' and they pulled in content from various RSS feeds and other sources, spun them around a bit and called it new content.


While the new ones ARE 1000% better than the earlier iterations, The Big G still looks for the human readability factor more than anything....and believe it or not - they do actually have real live humanoids that randomly check sites and supposedly, these amazin' peeps can detect AI-generated content and will slap ya'll around for it.


And of course, with my luck? One of those random humanoids would find a site of mine, so I am very cautious when using these AI-content tools. However, I do have many/most of them, as they are very handy for generating content for niche sites - and niche sites can be a fabulous way of adding some evergreen passive income to your monthly rev stream ;-)


When used correctly, and with the recent changes to the Google algorithms, these tools can cut your site setup time dramatically, creating lots of content in a short period of time. But I use them more as research tools, and then re-write the content in my own voice. The amount of re-writing often depends on the long-term goal for the site, but I never post one of these articles 'as is'.

If you are thinking of creating some niche blogs for extra revenue - Content Gorilla is a great tool to speed up the process!


Zooming Around:
Wordpress & Cpanel Intro
3:00 PM EST, Thursday May 12


Join us at the Kitchen Sink this week as we do a CPanel intro, and a walkthrough of setting up your WordPress blog, including your setting up your Domain Name Servers, one-button easy WP install, setting up your email accounts and forwarders and more ;-)

BONUS: Ruthie is going to walk us through the basics of Gutenberg blocks, too!

Find the details in your member dashboard - and remember - it's FREE to join!!

Login or join HERE
Julie Coffman Is Back!
And this one made Deal of the Day on W+, too!!

In spite of the fact that I am launching my own course soon - I am making the time for this one! Adding more passive and (hopefully!) evergreen income to the mix is definitely part of the game plan for 2022 and beyond!

Julie is a great teacher and I always learn something new from her but I think this Challenge will be a game-changer for many of us!!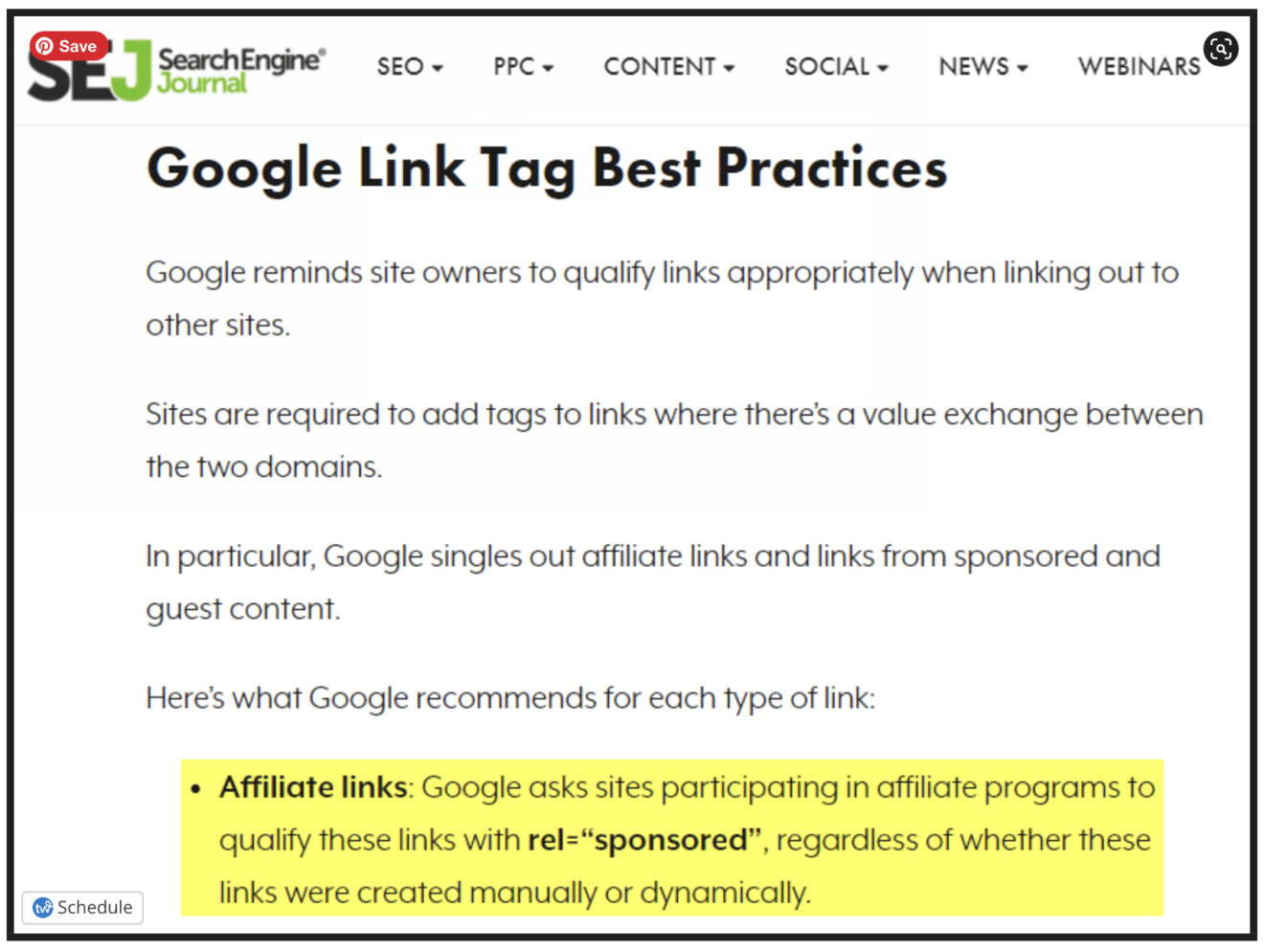 Yikes! Read that highlighted yellow text carefully above, wait for your heart to stop pounding and then read on:
I bought this plugin just before the holidays, intending to install it between Christmas and New Year - and life happened. Discovered it today while going through things and checked out the sales page to see what it did and almost freaked that I had never installed this!!

The plugin works by adding the rel="sponsored" markup to ALL of your affiliate links ACROSS YOUR ENTIRE SITE AUTOMATICALLY so that you are now

GOOGLE COMPLIANT!!!



All new links you create AND all existing affiliate links will AUTOMATICALLY be in compliance.

It supports JVZoo, WarriorPlus, and Clickbank built-in.

If you're using an affiliate link cloaker like WP Ever Link or Pretty Links or promoting things from ANY other affiliate network, no problem. You simply copy & paste the start of the URL into a box in the settings and you're good to go.

This plugin brings you into Google compliance with 1-click and it keeps you in compliance any time you add a new affiliate link automatically.

It literally doesn't get any easier than this.

Watch the video at the top of the sales page for a great overview!!

If you're an affiliate marketer, like me, you need to install this WordPress plugin on ALL of your sites immediately!!
Edit this to insert text.
And now back to working on the new release for 2023!

P.S. You can reach us by simply responding to this email - we actually do respond!! See all of our products or login to your Member's area at PLRoftheMonth.club
Please note: This is a commercial email, and you are receiving it because you signed up to one of our lists at some point in time. If you don't want to receive our newsletters anymore - just click the unsubscribe link at the bottom of this email. If you purchase a product through a link in this newsletter, we may be compensated for that purchase as an affiliate of the product. Then again, we also include lots of links to other websites and cool stuff for you, just cuz we are nice peeps and that's the way we do things. ;-)