New to our newsletter? Welcome!
Looking for the unsub button? Check the bottom of the newsletter!

• For the week's scheduled events, check the
CALENDAR
• To find your download page for products you have purchased, login
HERE
Yesterday, it was a pretty nice day and I remember thinking "wow! The daffodils are starting to bloom..spring is coming!" Right now, looking out the window - everything is covered in snow, and I can barely see the street. I really hate it when the weatherman is right! Then again - not like I have to fight the Friday evening commute home - although the traffic between my office and the kitchen does get a little crazy with 3 kitties at dinner time.... ;-)

Well, there was no newsletter yesterday as you may - or may not - have noticed. I had fully intended to get one out...but then I started working on the new undated "perpetual" planner, I figured out a way to get past a technical design issue, and then, well, the world dropped away...
When I resurfaced, almost 4 hours had passed and the planner was rocking it! But it was also after 10 pm and the brain was not functioning well enough at the point to do the newsletter LOL!
This new planner will be the more 'traditional' center coil, two-page spread, with some new 'bells and whistles' - including (drum roll, please) the 'page flipping' effect, by popular request. And yes, I do it all myself, and love doing it - it's the one part I would probably never outsource because it's fun and lets both the geeky and artsy sides of my brain play together.
The first design will drop next week for members of the Kitchen Sink PLUS - and the design will be unique to the members as always :-). Two more designs and matching printables will be released the end of next week. If anyone has any preference on design styles or colors, drop me a line!
I am really excited about this new series and having a lot of fun working on the new features so that you will have a very unique foundation to build your business on.
BTW - one of the questions that I frequently get asked is if I plan to create these planners in Canva and as much as I would love to - the truth is that these planners are too sophisticated in functionality to be done in Canva. You CAN edit individual templates or graphics but you cannot export to PDF - which is what you will be selling to your customer - a document that is hundreds of pages and hundreds to thousands of hyperlinks. YES - if you are doing a SIMPLE digital planner - under a hundred pages with a handful of links, you can build them in Canva, but beyond that - the links do not export properly to the PDF format.
Ultimately, we will have the perpetual Digital Planners in Vertical, Landscape (Horizontal), and Center coil/two-page spread formats, so you can provide your customers with any format that they like!

And of course, the 2023 dated planners will be available midsummer, as the market normally starts around September.
And - I am going to do a VERY deep discount for the launch of this bundle - but it will be a very short one - so be ready! You snooze you lose - and nope, no extensions for any reason because these planners are going to be THAT deeply discounted!!
In today's newsletter - just 4 very special offers today - all 4 are very different, but each is a very special deal in its own way...
Matt Garett has spent years perfecting the art of launching and marketing of solid EVERGREEN products, and this is his complete A-to-Z guide on how to replicate what he does. This is a well-done course that covers:


• How to create evergreen products that sell
• How to get ideas and research products for any niche
• Scale to the sky - how to build your product funnels
• A simple tweak to the 'norm' that creates recurring offers
• Zero Cost methods - no expensive software needed to start
• The 'Pricing Bible' - this information will skyrocket your conversions
As of this writing, it is on a dime sale at $17.49


Yes, there is a LOT of hype around this course right now, but there is a good reason for the hoopla because this is really worth so much more than $9.97, because it really gives you a phenomenal foundation of knowledge and Michael's own experience to draw on.

If someone had told me 2 years ago that I would actually tell people I am an Affiliate Marketer and create digital and printable planners, I would have laughed my tail end off. I cannot tell you which one would have struck me as more ridiculous. Both were so far from what I was doing at the time, that I could not even begin to imagine doing either one, much less having fun and actually getting the bills paid!


Right now, Affiliate Marketing accounts for about 40% of my monthly income, via email marketing, social media marketing, and organic website traffic (growing!) - but the best part is that over the past year, it has helped to take the hills and valleys out of the month, and created a more consistent income stream.


Michael's method does not just focus on launches, but rather a

systematic

approach that includes finding products AND traffic generation. If you are in our Kevin Fahey Boot Camp, I think this is a very complimentary product!
Yes, this one warrants a bonus! I would love to do another Boot Camp to work through the course as a group and get everyone set up and working our way towards that goal of multiple evergreen revenue streams - and $ every single day!


So the bonus is a 3 Session "Mini" Boot Camp and we will work through the process and set up as a group! Bonus link will be in your W+ account WEDNESDAY!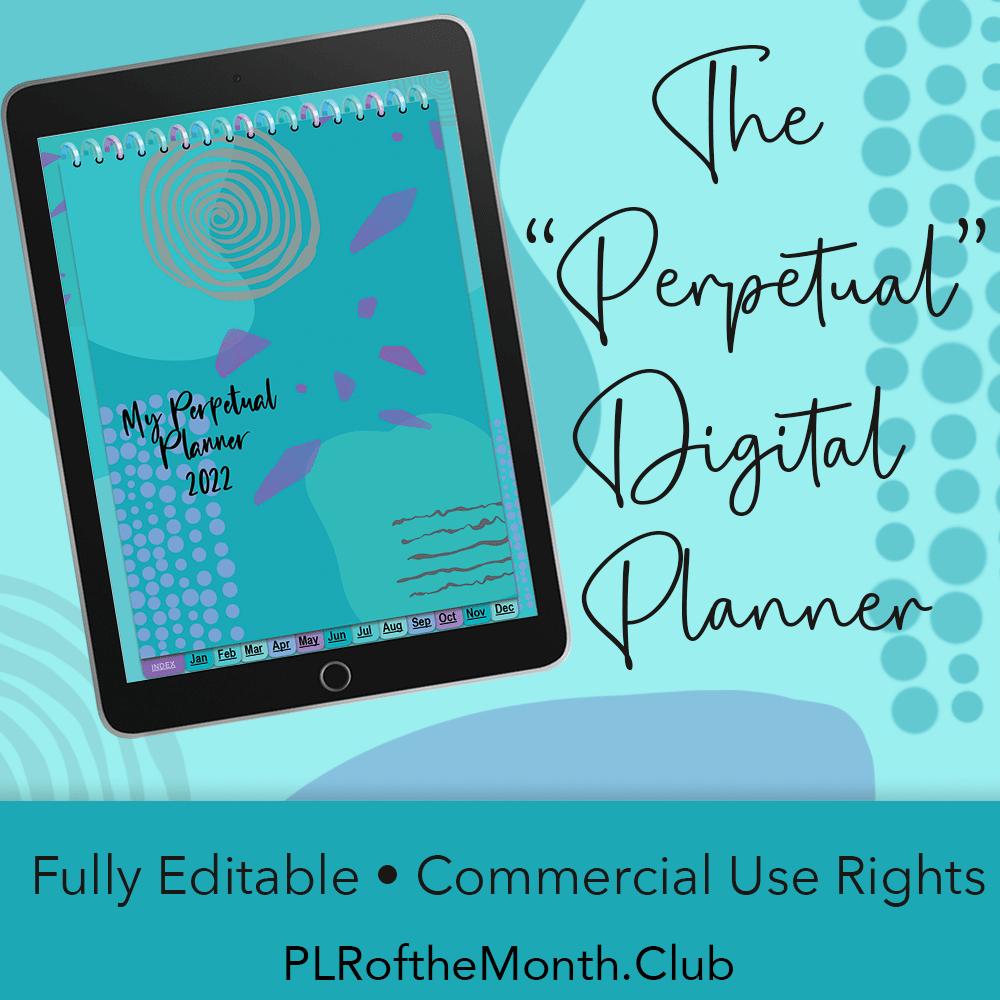 As I am sure you already know - Chad Eljisr launched his annual "PLR Stack" and it is definitely right up there with Ruthie's Bundle (coming in a couple of weeks) for my fave PLR Bundle because it is such a jam-packed bundle of bargains! 36

it includes over 35 high-quality PLR products from top Online Publishers. Here are a few of the many amazing contributors to this bundle:




Pretty much all of your fav content creators are in there along with some great courses and tools as well!
The total value of this bundle goes over $1,630 - but from now through March 17th - it is only $27.00!!
New from Cindy Bidar, Email Marketing Fundamentals is a BUNDLE of Cindy's best-selling email list building products and it is AWESOME

This is SUCH an important part of the business for most of us today and it is also the part that scares most of us to death! Fortunately - we have Cindy in our corner ;-)


Here is what you are getting today:
• Six-Figure List Building System: How to Start and Grow a Targeted and Engaged Mailing List From Scratch ($99.00 VALUE)
• Lead Magnet Makeover: Transform Your List-Building Assets to Attract Higher Quality Leads ($99.00 VALUE)
• Opt-In Funnel Follow Ups: Done-for-You Email Templates to Build Relationships and Make Sales $39.00 VALUE)


And the snow is coming down heavy now, so time for some hot tea and a good movie! Have a wonderful weekend!

P.S. You can reach us by simply responding to this email - we actually do respond!! See all of our products or login to your Member's area at PLRoftheMonth.club
Please note: This is a commercial email, and you are receiving it because you signed up to one of our lists at some point in time. If you don't want to receive our newsletters anymore - just click the unsubscribe link at the bottom of this email. If you purchase a product through a link in this newsletter, we may be compensated for that purchase as an affiliate of the product. Then again, we also include lots of links to other websites and cool stuff for you, just cuz we are nice peeps and that's the way we do things. ;-)