New to our newsletter? Welcome!
Looking for the unsub button? Check the bottom of the newsletter!

• For the week's scheduled events, check the
CALENDAR
• To find your download page for products you have purchased, login
HERE
As I am sure you already know - Chad Eljisr launched his annual "PLR Stack" and it is definitely right up there with Ruthie's Bundle (coming in a couple of weeks) for my fave PLR Bundle because it is such a jam-packed bundle of bargains! 36

it includes over 35 high-quality PLR products from top Online Publishers. Here are a few of the contributors to this bundle: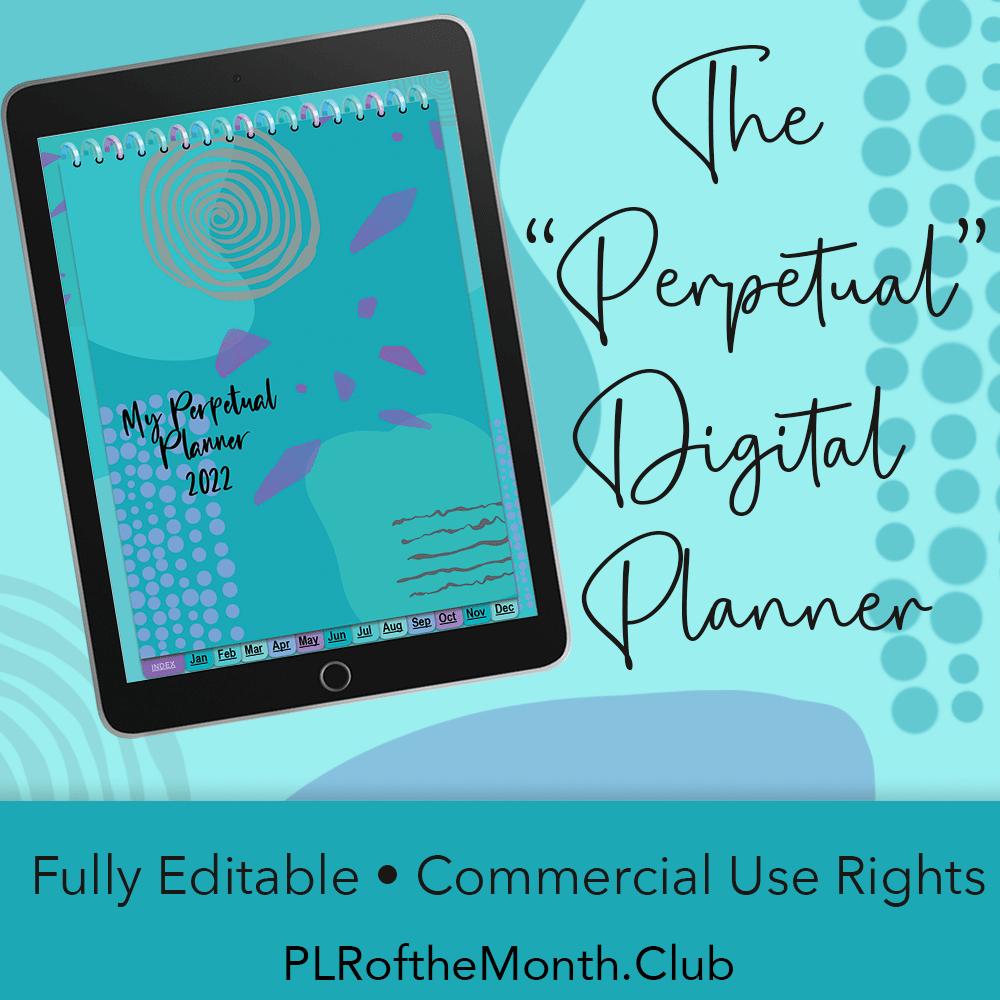 Pretty much all of your fav content creators are in there along with some great courses and tools as well!
The total value of this bundle goes over $1,630 - but from now through March 17th - it is only $27.00!!
If someone had told me 2 years ago that I would tell people I am an Affiliate Marketer and create digital and printable planners, I would have laughed my tail end off. I cannot tell you which one would have struck me as more ridiculous. Both were so far from what I was doing at the time, that I could not even begin to imagine doing either one, much less having fun and actually getting the bills paid!


Right now, Affiliate Marketing accounts for about 40% of my monthly income - but the best part is that over the past year, it has helped to take the hills and valleys out of the month, and created a more consistent income stream.


Michael's method does not just focus on launches, but rather a

systematic

approach that includes finding products AND traffic generation. If you are in our Kevin Fahey Boot Camp, I think this is a very complimentary product!
Yes, this one warrants a bonus! I would love to do another Boot Camp to work through the course as a group and get everyone set up and working our way towards that goal of multiple evergreen revenue streams - and $ every single day!


So the bonus is a 3 Session "Mini" Boot Camp and we will work through the process and set up as a group! Bonus link will be in your W+ account WEDNESDAY!


ICYMI: Tuesday Tutorials
• From Google's Newsletter "THINK" - Marketing with YouTube


• A fave resource that I have never included for some odd reason: BrightTalk More than 10,000 expert presentations on every topic under the sun - an amazing resource.


• From Hubspot - another topic near and dear to our hearts: 23 Email Tips to Improve Open & Clickthrough Rates [+New Data] Discover data-backed strategies
you can use to improve your email open rates click-through rates, and lead generation.


• From MediaVine: A very interesting "Content Upgrade Challenge". You have to join their Facebook group to participate but they have an awesome Workbook that is available to everyone HERE
New from Cindy Bidar, Email Marketing Fundamentals is a BUNDLE of Cindy's best-selling email list building products and it is AWESOME
Here is what you are getting today:
• Six-Figure List Building System: How to Start and Grow a Targeted and Engaged Mailing List From Scratch ($99.00 VALUE)
• Lead Magnet Makeover: Transform Your List-Building Assets to Attract Higher Quality Leads ($99.00 VALUE)
• Opt-In Funnel Follow Ups: Done-for-You Email Templates to Build Relationships and Make Sales $39.00 VALUE)


This is Unique!!
Ok, so this is totally cool: this is the most varied and realistic collection of 3D avatars I have ever seen! And rather than those fake AI voices, you can record your own voice to sync up with the presenters.

Really well done, and with this variety of avatars - pretty much something for everyone!


And off to meet with the roofing people again - this has turned into the repair job from hell.....

P.S. You can reach us by simply responding to this email - we actually do respond!! See all of our products or login to your Member's area at PLRoftheMonth.club
Please note: This is a commercial email, and you are receiving it because you signed up to one of our lists at some point in time. If you don't want to receive our newsletters anymore - just click the unsubscribe link at the bottom of this email. If you purchase a product through a link in this newsletter, we may be compensated for that purchase as an affiliate of the product. Then again, we also include lots of links to other websites and cool stuff for you, just cuz we are nice peeps and that's the way we do things. ;-)