New to our newsletter? Welcome!
Looking for the unsub button? Check the bottom of the newsletter!

• For the week's scheduled events, check the
CALENDAR
• To find your download page for products you have purchased, login
HERE
Time To Get Off The Fence....
Our confusing-as-hell weather continues to confuse and confound as we go from freezing rain to springlike temps this week - but I did see a few daffodils poking their heads up in the back flower beds yesterday, so I am hoping spring weather may be here...eventually. I know what the calendar says, but Mother Nature seems to pay little attention to that....




Hot Topic In The EMail Bag This Week....
There's been another round of 'unlimited' storage and hosting products launched recently and rarely does a day go by that someone does not reach out and ask what I think of these deals, and my answer is always the same: RUN - do not walk - the other direction!

The only time I ever recommended anything in this category, I did so because the person involved has been in the IM space forever and had a history of good products - and it still was problematic for many!!


Often, a company will utilize these types of unlimited offers as a way of getting their name known in the marketplace, and to acquire a solid foundation of customers at a relatively low cost.
This is a great strategy when a company is on solid ground financially, and able to support the business needs of the customers acquired this way since ideally, they can leverage this market base to grow the business quicker.
However, in the internet marketing world, we see many companies use this sales pitch of "unlimited-everything-you can-think-of" to bootstrap the funding of the project and that is where the danger is....

Hosting and storage/backup services can be expensive, and the concept of unlimited capacity is not one that can be easily supported. Support staff is also expensive, and there are few things more annoying than having a host with limited support availability - if your website is down on Friday - you really do not want to wait until Monday for a response.

If you think about it logically, there is simply no way that a payment of $47 today could possibly cover your hosting server's costs for the next year - much less for the lifetime of your account.
The bottom line is that this is our business, and probably our livelihood. It's worth the time, effort, and expense of finding a SOLID host with a good reputation.

That unlimited lifetime account may sound tempting but if it sounds too good to be true - it probably is!

And your business and you deserve a stable and safe home!!


These Great Sales Are Disappearing!!
How We Can Do What Debbie Does ;-)
Debbie Gartner's top-selling course Affiliate Marketing Compendium is going to be totally updated very shortly with a steep increase coming in March - but if you pick her course up NOW - you can get it for $99 AND it will include all of the new updates.


If you have been a reader for any time - you know that I only recommend courses from people that are already

WHERE WE WANT TO BE

- and as a blogger hitting the $20k monthly revenue mark month after month - Debbie is one of those people

Along with additional tips on increasing affiliate income, this new version will also include an exclusive guide with digital products (with higher commissions) for B2C niches and a digital calculator.

This discounted price is only through the end of the month, so hurry if you want to get this very special offer -


(use coupon code:

HURRY

at checkout -
price increase March 1)
LAST DAY FOR LAUNCH PRICING
Email On Fire
by Kevin Fahey
I spent last night diving into this course, and hope to finish up Monday - but this is really, really good. It's straightforward and based on what has been working for Kevin, and there is no reason whatsoever that it cannot work for us! If email is a major part of your marketing strategy - you really do not want to ignore this one!

BTW - I only purchased the main product in the funnel as I have everything else ;-)

Brand New & Completely Unique Strategies For Extracting

"Stupid" Amounts Of Money Even From The Tiniest Emails Lists!

Step-By-Step Training

ANYONE Can Understand, Follow & Get Results

… Almost Immediately!

For Beginners, Struggling... And ALL Marketers

Who Want are Eager To Finally Leave Their Email Marketing Problems Behind

OPEN RATES CONSISTENTLY OVER 40%!!


This includes access to Kevin's Private Mastermind group as well!
I do not have a formal bonus for this because we are doing the Free Traffic Shotgun right now - but would be happy to put a group together if we want to co-work on the project!


If you waste time looking for files, fonts, or graphics you know you have...somewhere...0f feel overwhelmed by the mess, missing deadlines, and forgetting the content you could be selling...then you need this one!


Organize Your Digital Life is a done-for-you workbook that you can both use yourself and sell, or use as a lead magnet to build your list - because we KNOW that there are others out there with the same issues!!


Organize Your Digital Life also comes with a simpler blue design as well as plain templates in Canva and Powerpoint so you can add your own design and make it unique.


There are 78 pages in the business version of the workbook, covering documents, emails, graphics, fonts, PLR content, backups, maintenance and so much more (fifteen categories in all!) with checklists, information and challenges.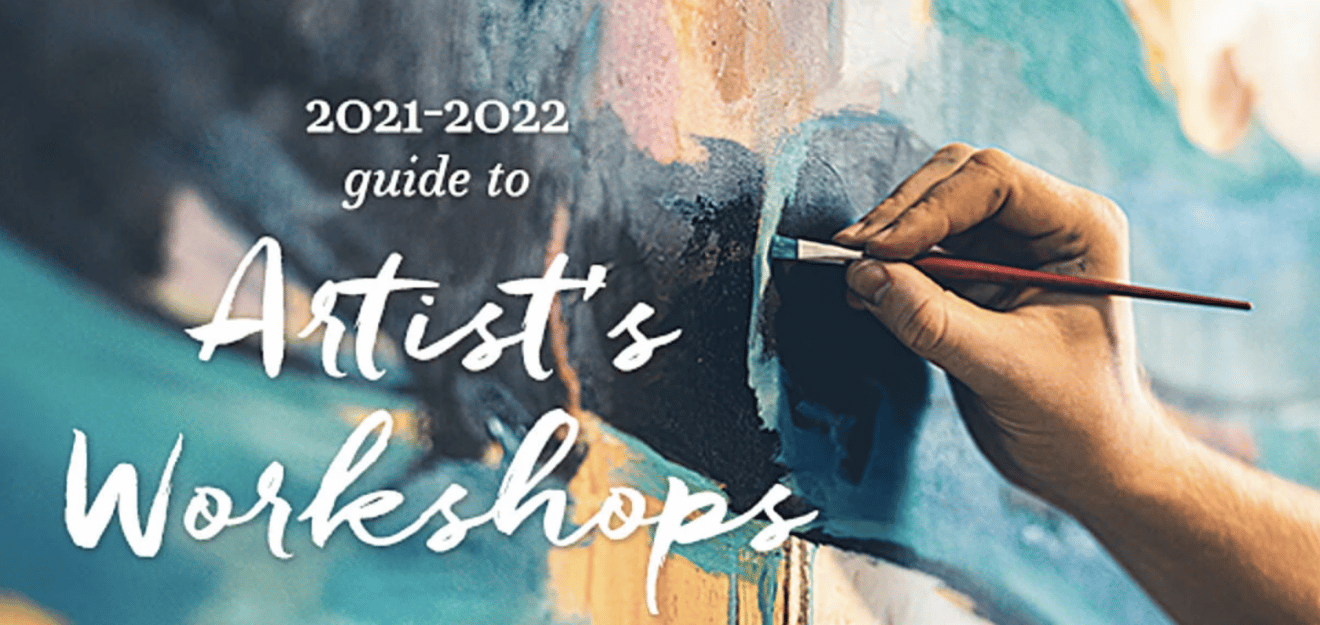 This is a directory by the publication group, Artist's Network, listing all types of classes and events for artists for the coming year. Many are paid events, but there are also many free art classes in every medium that you can think of.

Be sure to sign up for the Artist's Network newsletter too - you might find an art competition to enter and win a prize or inspiration for your next planner!

And always - lots of beautiful things to look at!
I hope you've had a good weekend - enjoy the rest of the evening!



P.S. You can reach us by simply responding to this email - we actually do respond!! See all of our products or login to your Member's area at PLRoftheMonth.club
Please note: This is a commercial email, and you are receiving it because you signed up to one of our lists at some point in time. If you don't want to receive our newsletters anymore - just click the unsubscribe link at the bottom of this email. If you purchase a product through a link in this newsletter, we may be compensated for that purchase as an affiliate of the product. Then again, we also include lots of links to other websites and cool stuff for you, just cuz we are nice peeps and that's the way we do things. ;-)