New to our newsletter? Welcome!
Looking for the unsub button? Check the bottom of the newsletter!

• For the week's scheduled events, check the
CALENDAR
• To find your download page for products you have purchased, login
HERE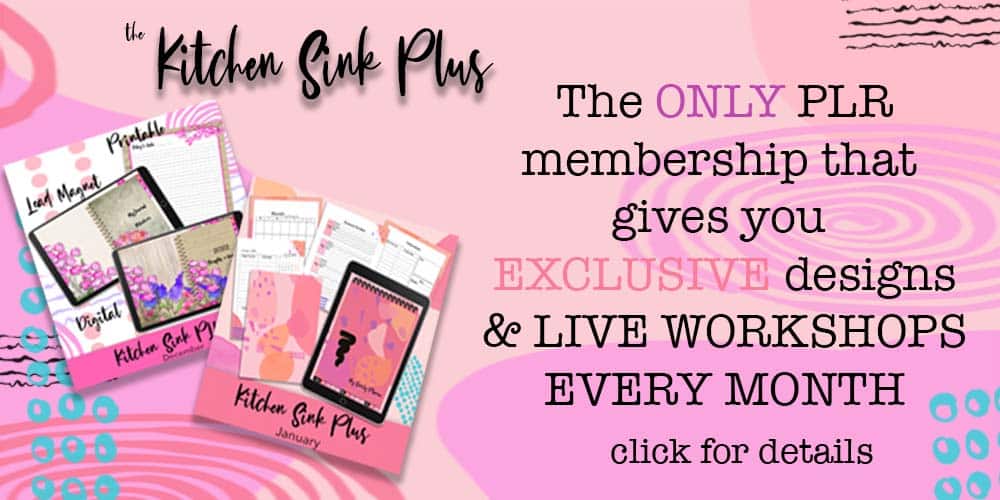 Today is a very short newsletter as I am off to prep for the first session of our series of 6 Boot Camp Workshops for Kevin Fahey's Free Traffic Shotgun course. Today will be mostly orientation, going over the core concepts of the course, and laying out the first steps to get started. This is going to be an ACTION-TAKING series, so if you want to implement the course and get 2022 off to a good start, I hope you will consider joining us on the journey. We will be meeting every other week for 6 "Take Action" Boot Camp Workshops - and your investment to get involved is a whopping....$27.00. I doubt you will find another deal as good as this one anywhere. And yes, I will be doing the course right along with you.

If you do not know Kevin, he is the 'real deal' and is consistently at the top of every major launch leaderboard, so he is exactly the kind of person I want to learn from. He never sells those 'push this button and reach zillions instantly' products or 'case studies' of what someone THINKS someone else is doing!


His courses are based on his own work and what is actually working in his business at the moment. I have more than 30 of Kevin's products - more than a dozen in the last 6 months alone, and I learn something new and revenue-producing with every one - which is why I was willing to put forth the effort for this Workshop series.

Trust me - you do not offer a time commitment like this for a $27 course unless you believe in it and the value that you think it brings to your community!

Zoom details for today are in your member area at WarriorPlus ;-)


Our Kitchen Sink PLUS membership is open for new members!! January's PLUS bundle is a huge one - in addition to the usual Digital Planner, Printable version, and Lead Magnet, I also added 10 Title Banners, and 160 Stickers, both on sheets and cropped as individual PNGs. PLUS you also get the massive layered PSD Cover Creator file, and 10 covers already created for you ;-)


We also just opened back up for membership -

join now and get both December and January's bundles and training

- use

KSPLUS

for $10.00 off!
(and yes, the training replay from Monday will be in the January download section by Wednesday.)
Traffic Workshop #1
Tuesday, February 1!
2:00 PM ST to 4:00 PM EST


If you purchased Kevin Fahey's Free Traffic Shotgun course, tomorrow is the first Workshop of the 6-session series. Check your purchase history at Warrior Plus for access details!


Limited PLR from Tiffany!!!
30 Day PLR Launch Process -
Limited PLR
Don't even read this - if you want this -
click the link above and go straight to the sales page - otherwise it WILL be gone!!!
To celebrate Chinese New Year, Carmen is offering a 30% Off Flash Sale For 3 Days on all regularly priced products in her shop including PLR templates, Master Resell Right bundle, Line Art, Colored Graphics, Canva Mockup templates and all her Courses and Training.


Membership programs are excluded.


Use Coupon Code TIGER30 to save.
Coupon code is good from February 1st to February 4th, 2022.
This is one of the best AI Content Programs yet! I have tried Jarvis and several others and so was hesitant to pick this one up, but I like the fact that it is a credits-based system rather than another monthly subscription, so I only need to pay for actual use. Since I tend to do content in spurts and schedule things ahead, this is perfect for me! Creaite is from Joshua Zamora, a long-time and very supportive software creator, and one of the top vendors on JVZoo. I have software that I bought years ago from Joshua that I still use, so I think support will be good as well.



Use code: FINALCALL
for $10 off AND Double Credits

(Price is increasing at Midnight)


We've all seen these before but this is the largest collection I have seen at this price point! For $37 you get 60 different dancing images - from giraffes to people! - which seems like a steal. Some of these are just too cute for words, and the templates let you change pretty much anything you want. Each one includes templates for each major social media platform too.


From long-time IMer Kam Fatz, Podcasting For Fun and Profit is a 14 email autoresponder sequence that teaches on the subject of podcasting. This package comes complete with a PLR license, a made-to-fit affiliate program black book, an instructional video, and a bonus case study about podcasting.

This is only $5.99 and would make a great list builder - and check out the VERY generous PLR license - You can make money with this one ;-)


That's it for today - see you this afternoon in the Boot Camp Workshop!

P.S. You can reach us by simply responding to this email - we actually do respond!! See all of our products or login to your Member's area at PLRoftheMonth.club
Please note: This is a commercial email, and you are receiving it because you signed up to one of our lists at some point in time. If you don't want to receive our newsletters anymore - just click the unsubscribe link at the bottom of this email. If you purchase a product through a link in this newsletter, we may be compensated for that purchase as an affiliate of the product. Then again, we also include lots of links to other websites and cool stuff for you, just cuz we are nice peeps and that's the way we do things. ;-)