And The Kitchen Sink Peeps Are On The Move!!
Ok, my buttons are bursting this morning! 4 out of the Top 10 spots on David Perdew's Leaderboard are Kitchen Sinkers!!! Ruthie, Steph, Dodge and myself are all on the leaderboard for the NAMS 2022 Marketing Trends Summit!! Do we rock or whut???


If you have not joined us at the Kitchen Sink Mastermind yet, why not? It's free, it's fun and get stuff done! The topics have been known to range from Search Engine Optimization to Raccoon Wrangling (seriously) but at the heart of all we do is ACTION! Stuck in a rut and don't know what to do - come join us! It's free and we are a friendly bunch of peeps, so what have you got to lose?

Get details here: Kitchen Sink Mastermind.


Now about those 'evil freebie seekers'...

Grab some coffee. This is a long one LOL. I am nothing if not an opinionated old lady ;-)


First of all - let's understand what a 'freebie seeker is: it is someone that gets free goodies from internet marketers BECAUSE WE

OFFER

THEM!!


It is NOT someone that buys products and then gets refunds. That is a fraudulent transaction and is illegal.


As I mentioned yesterday, not everyone that gets a freebie is bad - and they are really NOT getting something for nothing - they are paying for the gift with something more valuable to you than a one-time sale -
their email address
.

And no, they may not buy today, tomorrow or even next month, but if they are still on your list - there is a reason.


In fact, in Faith's newsletter this morning, she recommended that if you are on a tight or non-existent budget and trying to get started - using FREE PLR is a great way to get your business started, rather than waiting until you can afford to pay!

And this is GREAT advice!


But...too many content creators look at their stats and panic because they see a lot of people taking them up on their free offers and OH NO!! They are NOT buying the upsell after we give them something!! And so they start complaining about freebie seekers and purging their list of these evil people.


Big mistake. Big.

SHORTSIGHTED

. Mistake.

First of all, YOU OFFERED THE FREEBIE. You did not say "you get my free product ONLY If you buy the next thing I am going to shove in your face".

The customer accepted and gave you their email address in return for getting your generous offer (and you should require confirmation of the email to make sure it is a good one!)

Not everyone is going to have the money right now to buy your upsell or bump offer. Or maybe they don't know you or your products and want a chance to check it out before sending money with you. The point is that you really do not know why they did not buy the upsell that you offered. If your conversions are great with the funnel, then it is on the buyer's side - if the conversions are low - stop blaming the freebie seeker and re-jig your funnel.

The WHOLE purpose of giving out 'samples' of your work is to give people a chance to see what you do.

Even Starbucks gives out free samples when they launch a new product.



Matt Bacak, Micheal Cheney, and LOTS of other truly big-name, multi-millionaire internet marketers built their empires by giving away free stuff. This is how you attract people and get them to sign up for your newsletter.


And believe it or not - throwing a paid/bump offer into the process before your customer gets that promised gift...pisses some people off. Try presenting your upsell on the download page instead and see if the conversions improve.


Mine did ;-) but it depends on your audience.

Either you get traffic by giving stuff away in exchange for email addresses or you pay for your traffic through ads.

Both methods work, and both methods have their inherent risks.

BUT...before you start purging your list of all of those evil freebie seekers - check and see if they are still on your email list? Are they still OPENING your emails? If so, then they are still interested in what you have to offer, and sooner or later they will become a paying customer.

How do I know this? Simple. Some of my best customers were on my list for a year before they actually paid for anything but they snapped up every freebie I offered.

Patience, Grasshopper. Be generous. Nurture your list. Quit expecting everyone to become an immediate customer. Take a long-term view and remember that freebies are just one part of building your TRUE asset, and that is your LIST NOT YOUR PRODUCTS.


Personally, I LOVE freebie seekers ;-)
Get Your Bonuses!!
Your Bonus Workshop access details are available in your WarriorPlus Purchase History now:

Charles Harper's PLR PlayBook
Bonus: Setup Walkthrough

Jim Daniels' Affiliate Marketing Swipes
Bonus: Email Marketing Workshop

Kevin Fahey's Free Traffic Shotgun
Bonus: 90 Day Boot Camp

NAMS 2022 Trends Summit
Bonus: $5.00 for the $1.00 Summit registration, $10 for any upsell


If the Bonus is not on your purchase download page, it means you purchased it through someone else..eek!!


The calendar has also been updated through April so you can always check the calendar for the dates and details of accessing your bonuses.



This is a long-time fave site of mine for everything from training to graphics to brushes for - and they have a GREAT deal on some Affinity Brush bundles too - perfect to go with Catherine's Affinity Bundle (was that a slick cross-promo or whut??)

Be sure to check out the 365 Days of Creativity - it's featured on the home page today and this one really looks good!


SPEND $1.00 AND GET $5 BACK ;-)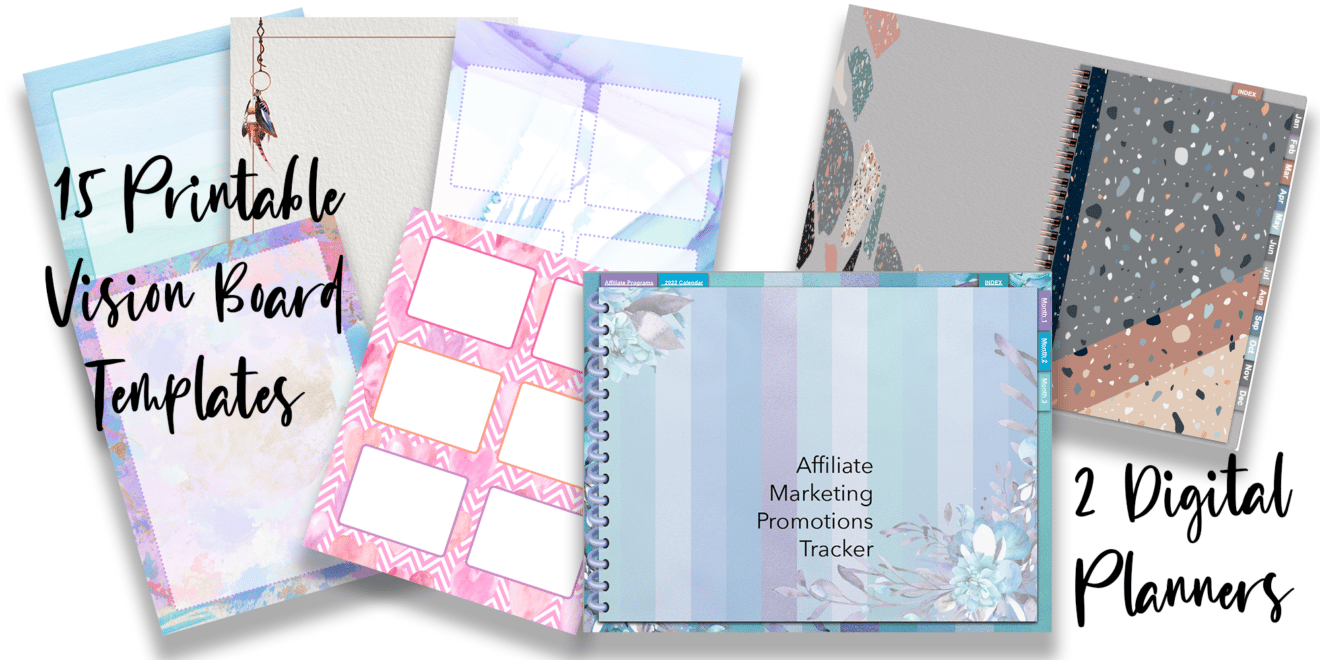 That's just one of the goodies you will get when you spend a whole dollar to register for David Perdew's NAMS 2022 Marketing Trends Summit!


√ Lou Bortone - Video Outreach: Using Personalized Video to Get More Clients
√ Marlon Sanders - The 4 Step System to Build a Simple, but Solid Foundation for Your Business
√ Jeanne Kolenda - Save Time and Increase Engagement With Social Media Content
√ Sam Bakker - How to Kickstart 2022 With Virtual Events, Challenges & Bootcamps
√ Melody Wigdahl - Real World List Building: From 350 People to 11k List in 18 Months (WHOOP!! WHOOP!!)
√ Justin Sardi - Youtube Ads for 2022: How Turn $1 Into $4-8 Using Simple Youtube Videos Even if You Have Nothing to Sell
√ Chad Eljisr - Micro Products Blueprint: My Formula to Create Small, Fast-to-Produce and Easy-to-Sell Digital Products That Helped Me Build a Six-Figure Business
√ David Perdew & Jen Perdew-Houlk - Evergreen Affiliate Marketing: How to Take a One-And-Done Launch and Turn It Into a Long-Term Income Stream
√ Mike Hilton & Brad Hartwig - Bonus Session: "How to Double Your Sales in 30 Minutes"
The conference is $1.00 (yes, ONE DOLLAR) and you

get all kinds of goodies


for signing up - I hope you will join us!

NAMS 2022 Marketing Trends Summit

BONUS:
So, sign up for the $1 conference
get a $5 coupon for any product including the new
Home & Family Management planners
dropping next week!!
Buy any upsell and get $10 PER UPSELL -
and they never expire ;-)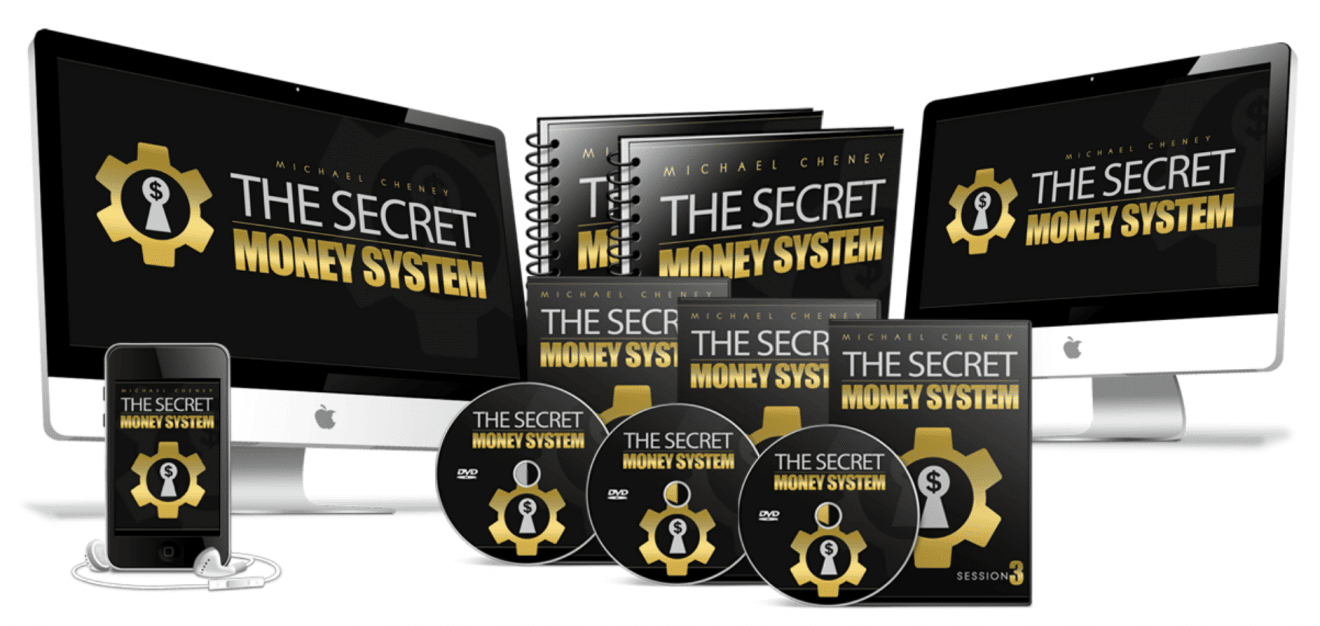 Confession: I use to avoid Michael Cheney like the plague.

Then I bought his last W+ launch, Fast Track to 1 Million, and realized what I had been missing. The man is brilliant, and I have become a huge fan. He knows what he is doing and his conversions are astounding - and he is on every leader board with a major prize. And no, I am not a millionaire yet but I am using a lot of things I learned in that one and they work ;-)

And interestingly - he has been very personally involved in this launch - personally responding to questions etc, and his affiliate manager, Paula-Maree, is a hoot! It's nice to see that some of the 'big names' that I have seen around for years as a customer are actually very nice people.


Michael Cheney's Secret Money System

Bonus...
I would love to do a bonus for this but out of ideas LOL!!
February is totally booked up for Workshops so we could not do a
walkthrough until March.
So - putting this out to you - what would you like to see as a bonus?


What would make you want to buy this and implement it?




Hit reply and let me know!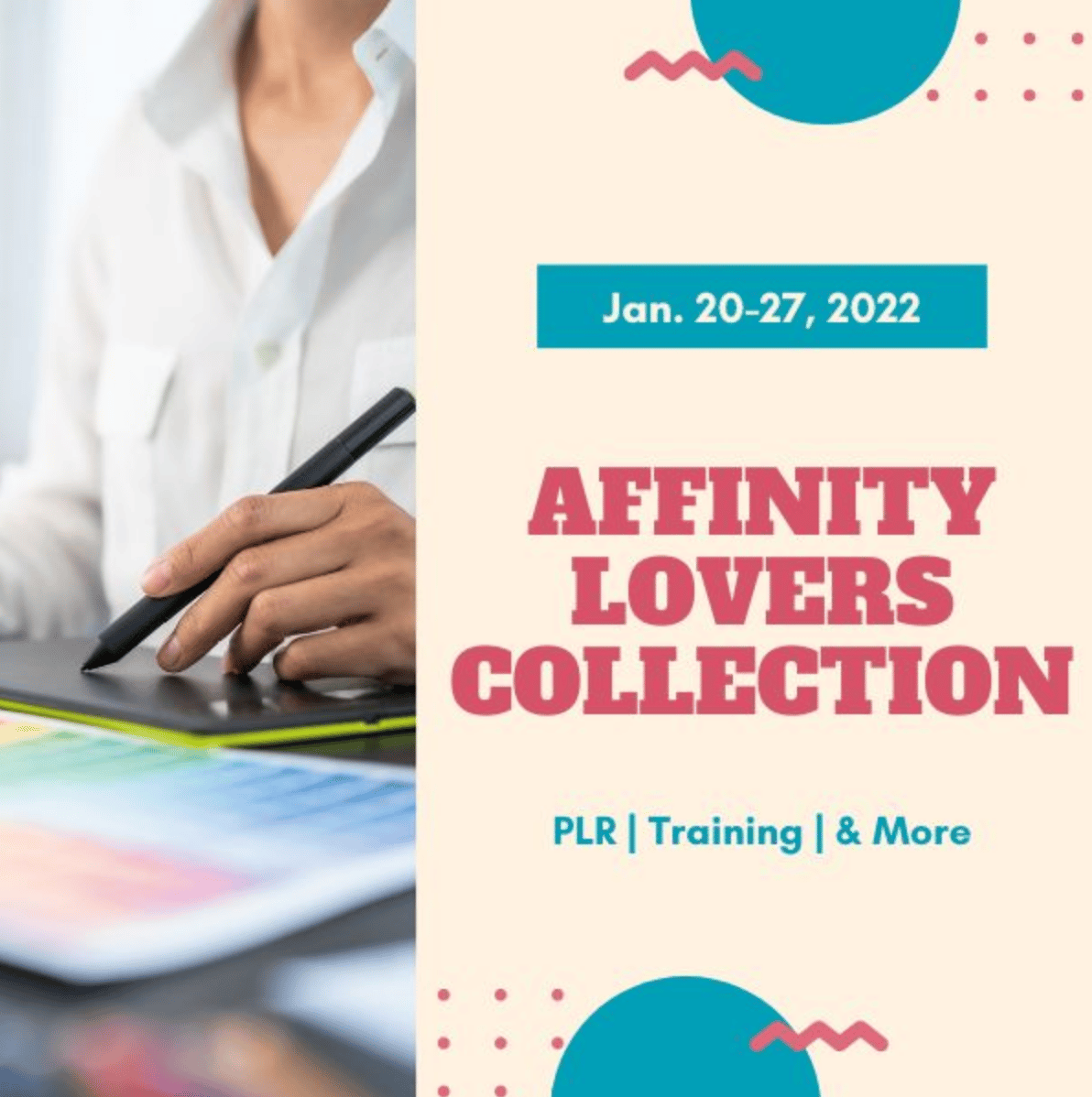 Catherine Beebe has been a member of the Kitchen Sink Mastermind since the beginning, and is the first person that I met that used Affinity, a software that gives PhotoShop a run for the money - and frankly, between the tech and the price point, I can see this taking over the market at some point in time because it is THAT good.


And Catherine's put together a bundle that will put you far ahead of the competition with a great bundle of high-quality templates and training for only $29.00

BTW - if you have never taken any of Catherine's courses - she is one of the best I have ever seen, and I buy a LOT of courses. Her style is calm, straightforward, and extremely concise and easy to follow.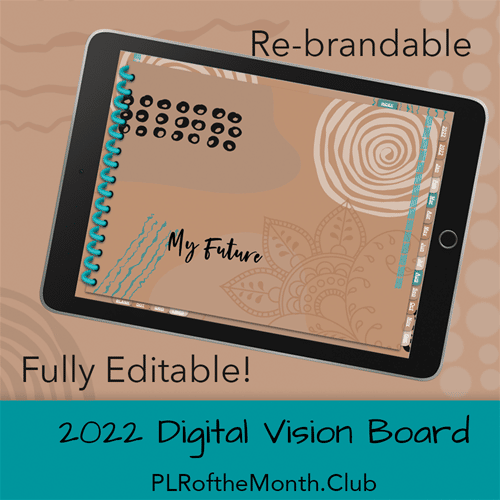 Petra Monaco's Best Year Bundle is live, and although it is a smaller bundle, there
are some very nice products in this one - including a FULL Digital planner from me as well as contributions from other folks you know and love: Jan Small, Becky Beach, Sharon Kinnier and many more. It's a great deal at $27.00!!

Best Year Bundle
Have a wonderful weekend!!

P.S. You can reach us by simply responding to this email - we actually do respond!! See all of our products or login to your Member's area at PLRoftheMonth.club
Please note: This is a commercial email, and you are receiving it because you signed up to one of our lists at some point in time. If you don't want to receive our newsletters anymore - just click the unsubscribe link at the bottom of this email. If you purchase a product through a link in this newsletter, we may be compensated for that purchase as an affiliate of the product. Then again, we also include lots of links to other websites and cool stuff for you, just cuz we are nice peeps and that's the way we do things. ;-)